Events 2020
Discover the program of Maker Faire Rome 2020. Join the event for free
---
---
Digital Intersections. When art meets technology.
A dialogue between Ennio Bianco, pioneering curator of digital art in Italy, and Mario Nardo, creator of visionary cultural projects that combine art, digital, music and history. Both collaborated in 2018 in the organization of the exhibition Digital Intersections, at the historic church of San Martino di Lupari in the province of Padua, which involved 14 international artists, including Vincenzo Marsiglia, proposing new multisensory and immersive experiences resulting from the meeting between contemporary art and digital technologies.
---
Event on digital.makerfaire.eu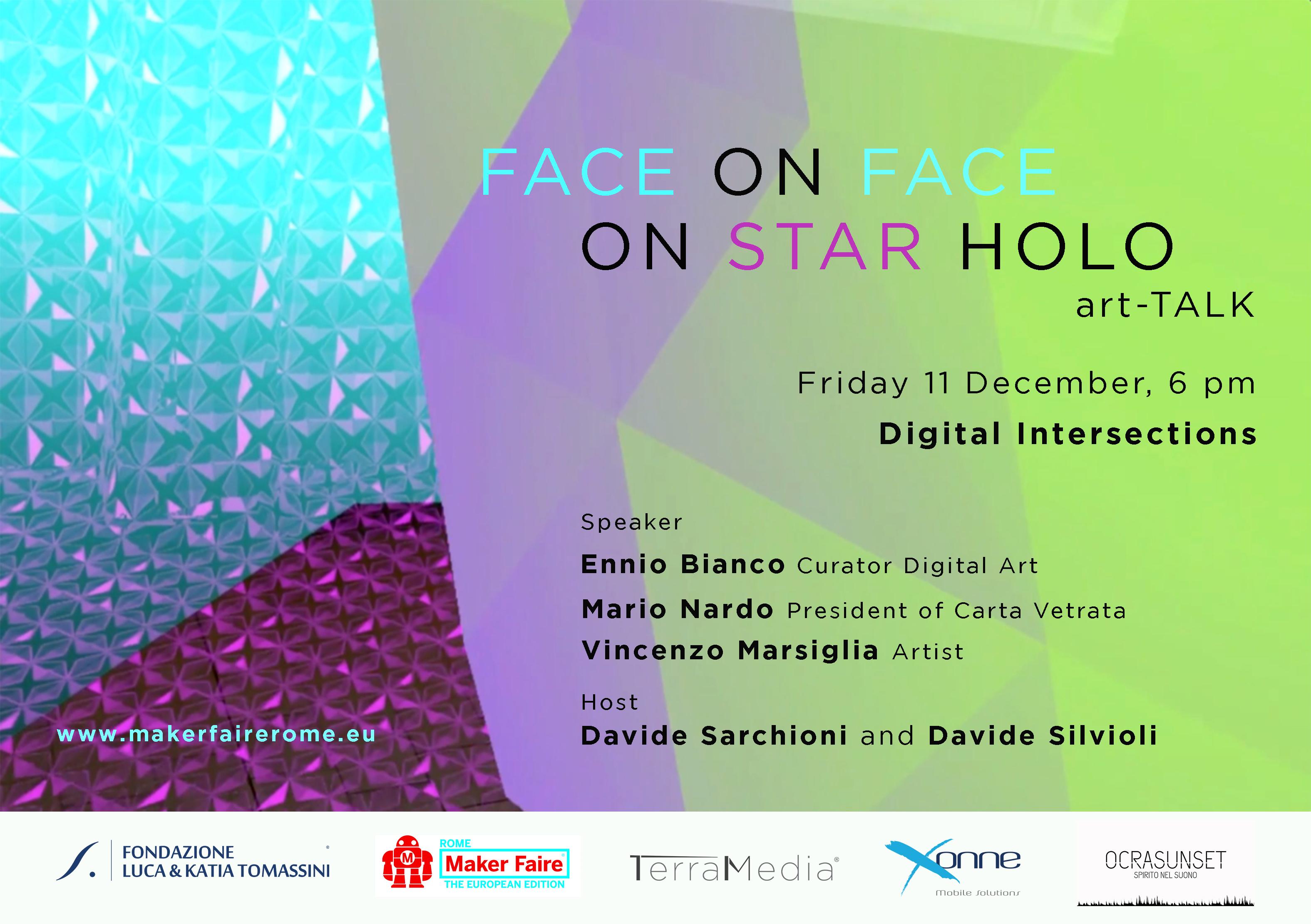 ---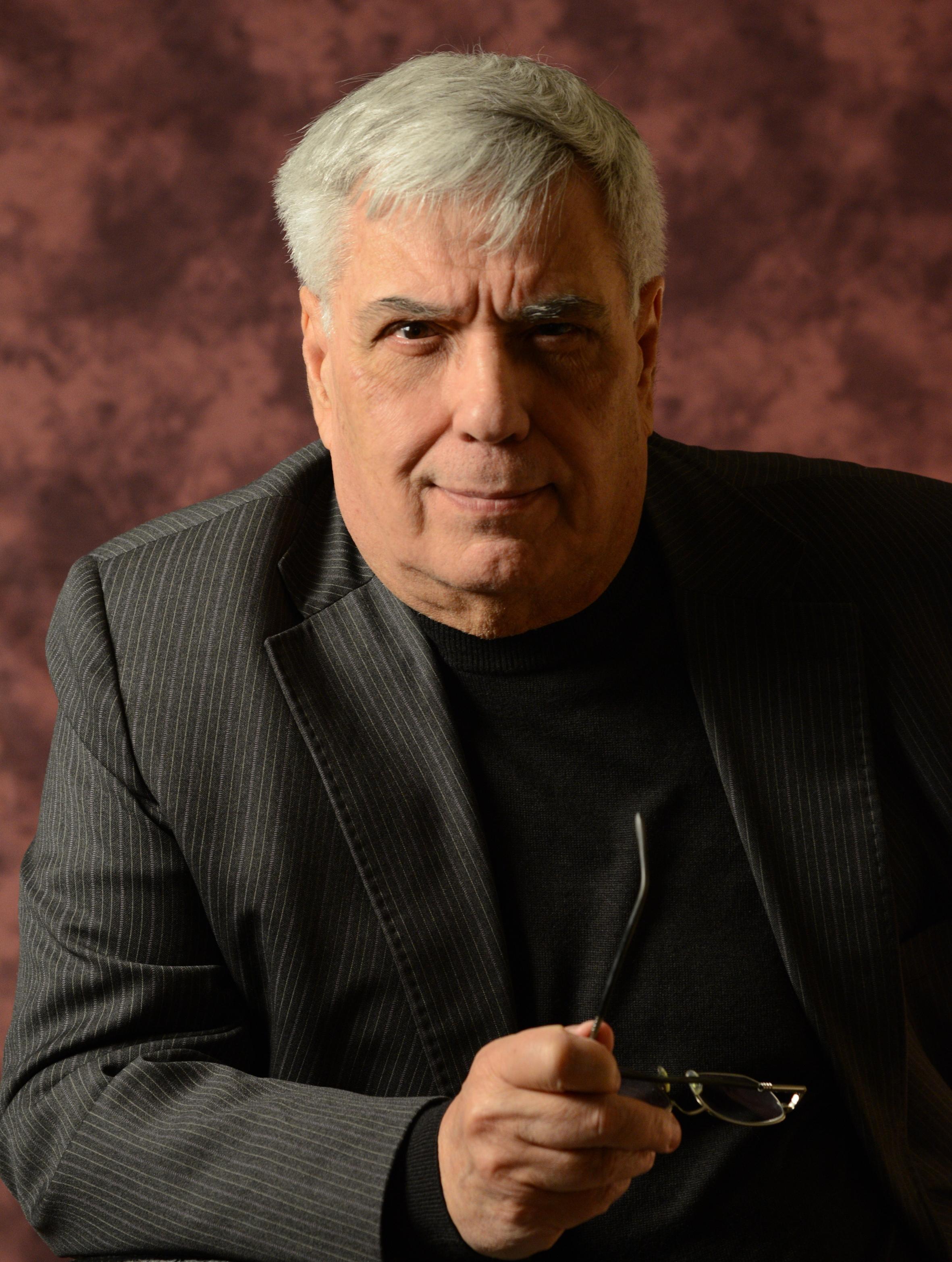 Ennio Bianco
Ennio Bianco (Scurelle, 1947) is an eclectic figure in the field of contemporary art. He alternated his activity as an entrepreneur in the ICT sector with his first being an artist - in the 1980s he was part of Renato Barilli's Electronic Generation as Bianco & Niero - and then curator. As art curator, he presented among others: an exhibition by the great Korean video artist Nam June Paik (1993); the first internet and social exhibition in Italy: "Artist's Atelier n. 22 "by Franco Vaccari (1996); the review "DIGITRA" (2016) at the TRA Gallery in Treviso with Casey Reas, Lorna Mills, Memo Akten, boredomresearch, Sabrina Rattè; the personal exhibition of Mattia Casalegno "The knowledge of the body" (2017) and "Algoritmica Reality" (2018) with Tobias Gremmler and Andy Thomas at the Civic Museums of Bassano del Grappa; a series of conferences on digital art "Digital Dreamers" (2017) at the PUK Gallery in Castelfranco Veneto; "Intersections digital" (2018) with boredomresearch, Can Büyükberber, Alessandro Capozzo, Maxime Causeret, Max Cooper, Piergiorgio De Pinto, Letizia Galli, Matthew Gardiner, Andrea Gregori, Markos R. Kay, Lia, Andy Lomas, Vincenzo Marseille, Kevin McGloughlin , as part of the "Alta Percezione" event in San Martino di Lupari. He writes about Digital Art and AI Art in the magazines Arte-go and Espoarte.
Mario Nardo
During the 80s Mario Nardo studied at Michele Fanoli graphic art institute in Cittadella, Italy. Subsequently he worked in the music market from 1990 to 2015. For years he has dedicated himself to the design and creation of cultural events where music and art interact in an interdisciplinary way. He is a freelancer and he works like Amber Ideas and as president of Cartavetrata, a cultural association that promotes a vision and use of art as an essential element to create culture and sociality, an attitude also aimed at redeveloping urban spaces , natural, abandoned and to re-evaluate the artistic heritage of the area. For the past two years he has been interested in digital art projects.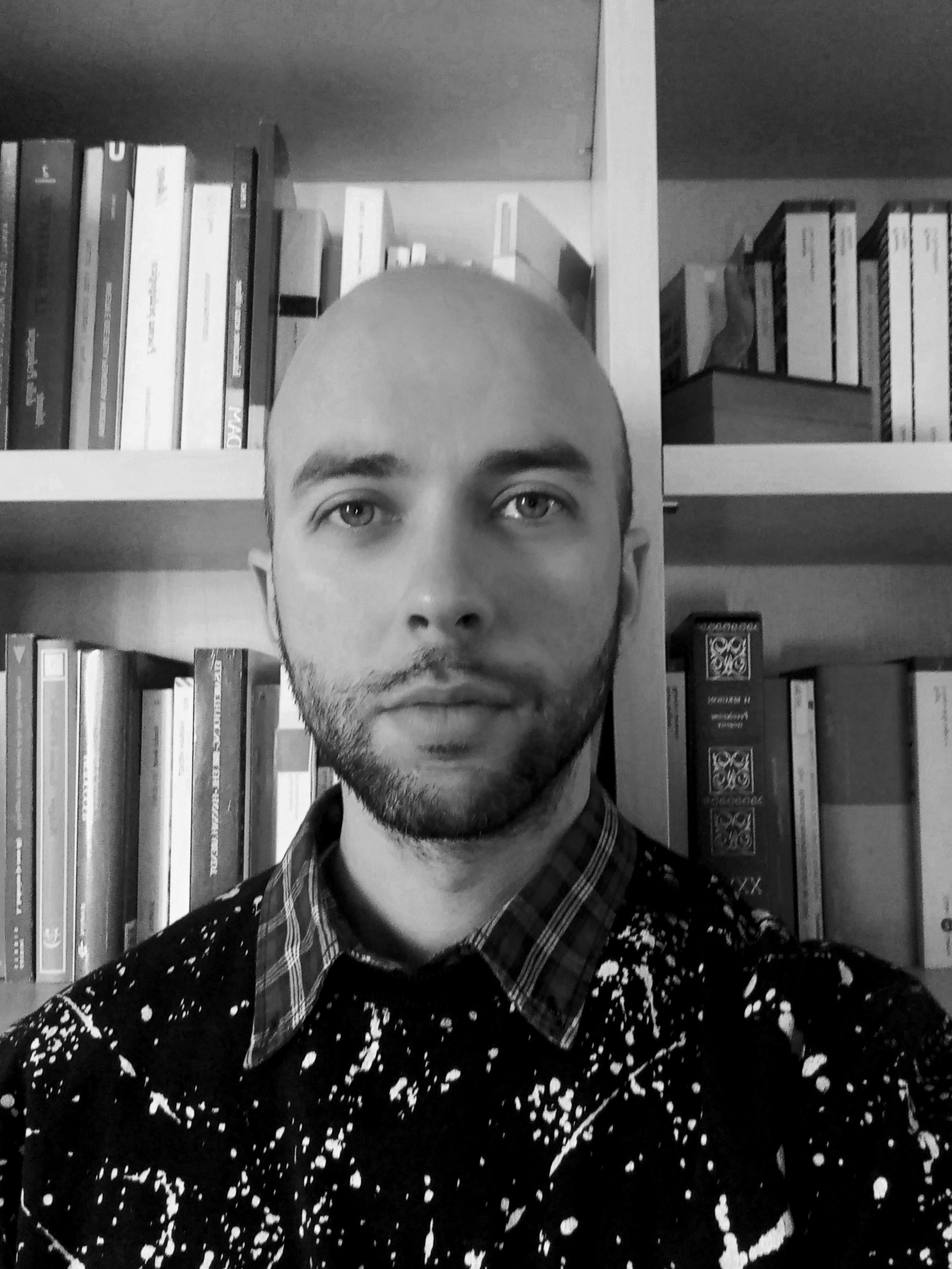 Davide Silvioli
Davide Silvioli is a contemporary art critic and he has curated exhibitions for art galleries, independent and institutional spaces. He took part in projects promoted by Paratissima, the MAXXI Museum and the Swiss Institute. He has lectured in Italy and abroad. His texts and research are published in catalogs, art magazines, monographs and gallery editions. He is curator of artist archives, contributor for specialized magazines and press offices. He collaborates with foundations, public museums, publishers and universities on research and curatorial projects.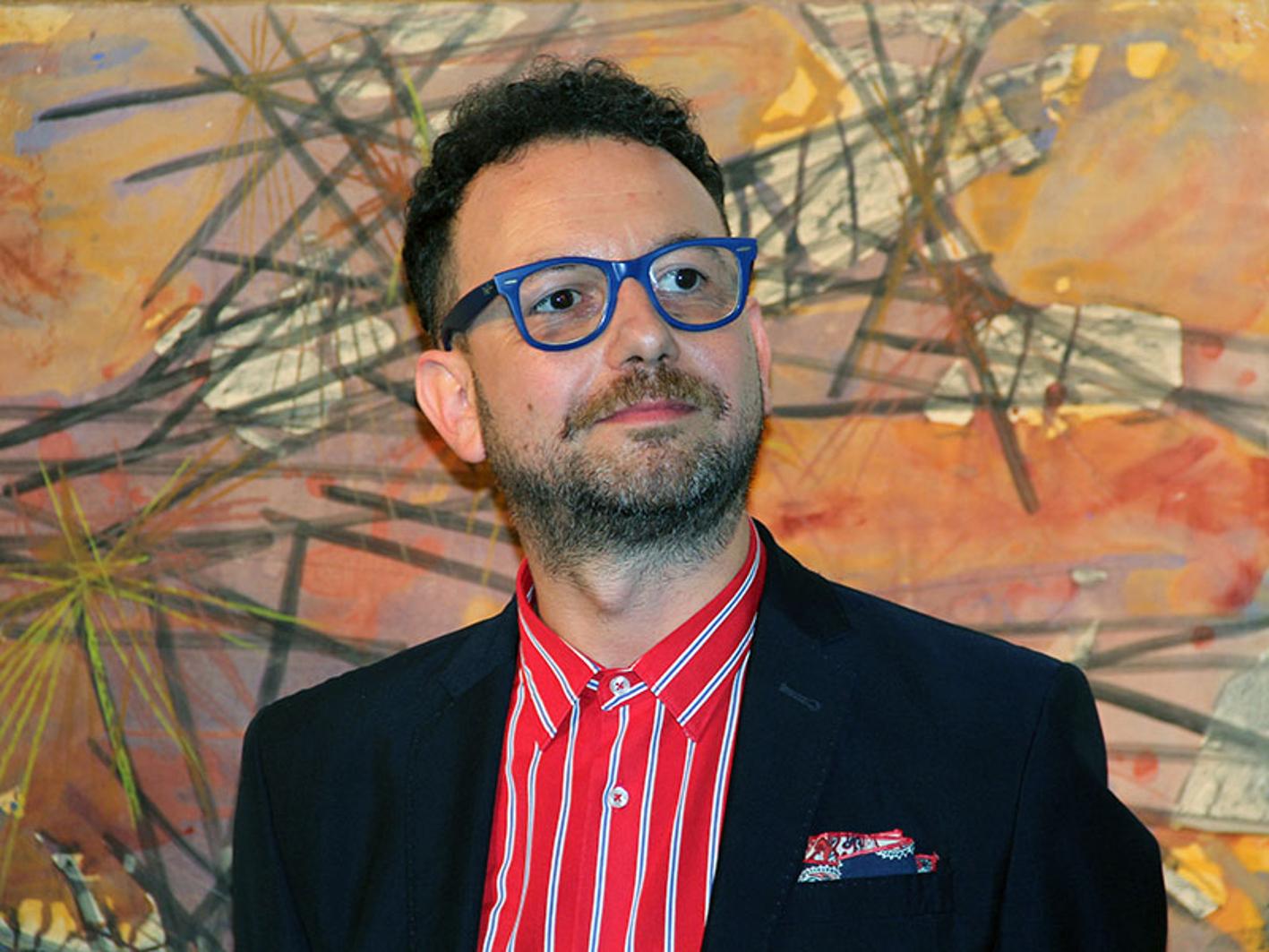 Davide Sarchioni
Davide Sarchioni (Orvieto, 1979) is an Italian art curator, consultant and art historian. He is curator of the art projects at the Fondazione Luca e Katia Tomassini in Orvieto - IT. He graduated in Contemporary Art with Enrico Crispolti at the University of Siena. Since 2005 he has been a curator and consultant for public and private institutions, museums, foundations, art galleries in Italy and abroad, curating several exhibitions, collections, books and art catalogues. He works with various italian and international artists, both established and emerging. From 2010 to 2014 he collaborated with the Museum am Dom (MAD) in Würzburg, curating exhibitions and art projects by important Italian and German artists. He is consultant and curator at Il Frantoio Association in Capalbio. In 2015 he is co-founder of the TerraMedia and LaDi Art project. He lectured in various Italian and international institutions. He has been contributor for some art magazines such as Exibart and Rivista Segno and has published essays, catalogs and monographs with various publishers including SKIRA, Gangemi, Gli Ori, Bandecchi & Vivaldi, Broecking Art Edition.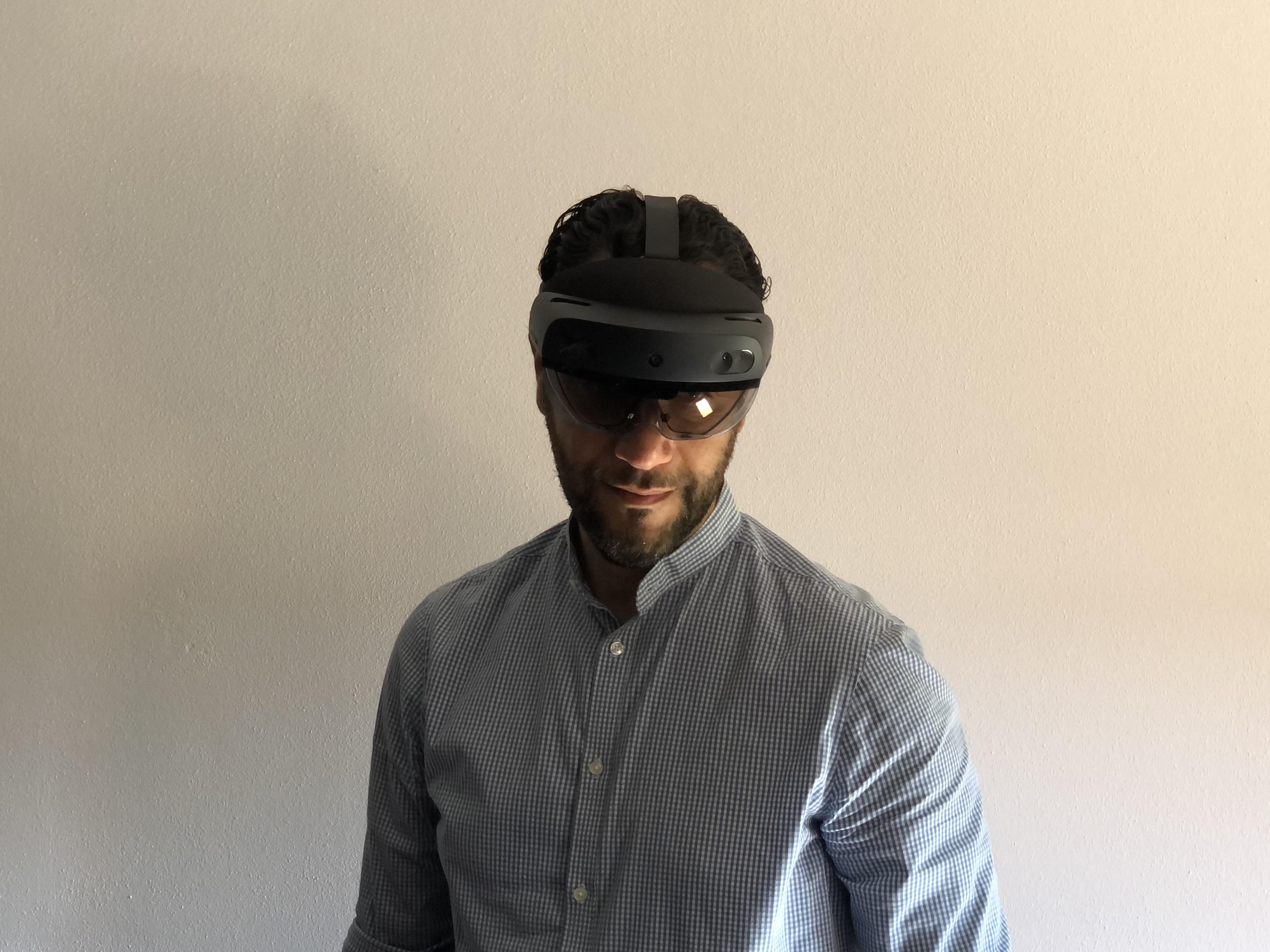 Vincenzo Marsiglia
Vincenzo Marsiglia (Belvedere Marittimo, 1972) is graduated in painting at the Brera Academy in Milan. He is a multimedia artist who has long identified his distinctive sign in the four-pointed star, a simple graphic symbol called Marsiglia Unit. The artist always uses this symbol through different techniques to experiment with his formal and meaningful possibilities in sculpture, painting, interactive and immersive installations created using technological and digital means. In his latest works, the need to find a convergence between natural and artificial, real and virtual emerges more and more. He is elaborating a critical reflection on the current world looking at the technological future with optimism. Recent exhibitions and personal projects include: Vincenzo Marsiglia. Interaction Shapes, curated by Ilaria Bignotti and Walter Bonomi, Iaga - International Art Gallery Angels, Cluj Napoca, Romania (2014); Dopo-Logica/o, curated by Matteo Galbiati, Palazzo Ducale and Teatro all'Antica Sabbioneta, Mantua (2016); Digital Antica, curated by Mario Nardo, Sant'Eustachio Abbey, Nervesa della Battaglia (2019); Art & Design, curated by Serena Cassissa and Andrea Castrignano, Spazio Andrea Castrignano, Milan (2020); Biennale Light Art, curated by Vittorio Erlindo and Gisella Gellini, Casa del Mantegna, Mantua (2020); Three Rooms' Exhibition, curated by Milena Becci, Traffic Gallery, Bergamo (2020); La città ideale, curated by Beatrice Audrito and Davide Sarchioni, Mirandola (2020); Buonanotte Contemporanea. Marsiglia, Artan, Pignatelli, curated by Maria Letizia Paiato, Montebello sul Sangro (2020); Cercles, Galerie Wagner, Paris (2020).
---
Category

Talk

· Type

Talk

Back

Data updated on 2020-12-13 - 11.41.07 pm