Events 2020
Discover the program of Maker Faire Rome 2020. Join the event for free
---
---
Corporate patronage for art and culture
Guests of the talk, in dialogue with Vincenzo Marsglia, are dr. Umberto Cabini, enlightened entrepreneur, art lover and patron, and Matteo Galbiati, art critic and curator. They will retrace the events that bind both of them to the work of Marsiglia through different and magnificent projects carried out in collaboration, with particular attention to the performance at the Teatro San Domenico di Crema nel 2015, where the gesture and the expressive physicality of dance animated the virtual surface of a technological artwork, as a joint expressive and poetic act.
---
Event on digital.makerfaire.eu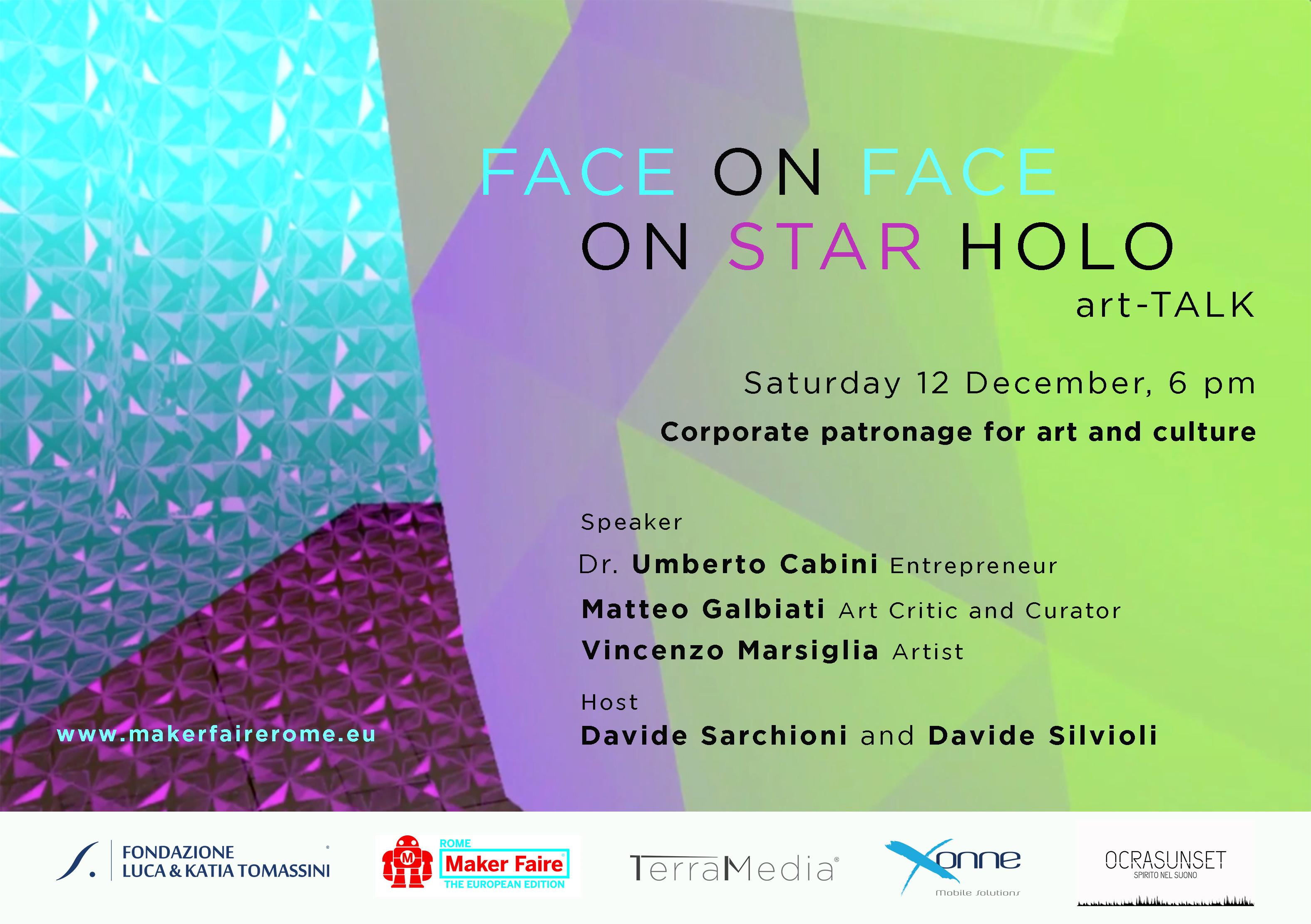 ---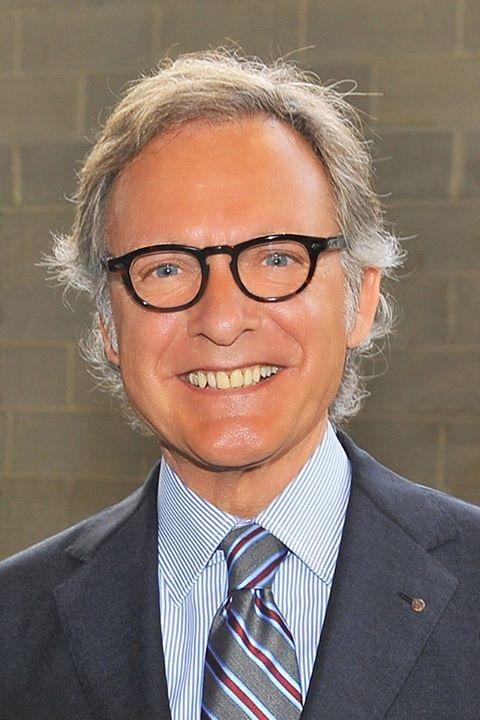 Umberto Cabini
Umberto Cabini, entrepreneur, has been running the family business, Cabini & Co. founded in 1961, since 1974. In 1980 he founded ICAS, Industria Cassetti, world leader in the production of drawer systems for pharmacy, optics and store equipment. In 2000 he founded Flyplast, active in the plastic materials moulding sector. From 2013 to 2017 he was president of the Industrial Association of the province of Cremona and he was president of the executive committee of Banca Cremasca Credito Cooperativo and since 2015 he has been on the board of Cremona Fiere. He also served for six years as president of the Teatro San Domenico di Crema and he is actually member of the founders comitee of the Fondazione Museo del Violino Antonio Stradivari. Since 2017 he has been president of the ADI Collezione Compasso d'Oro Foundation.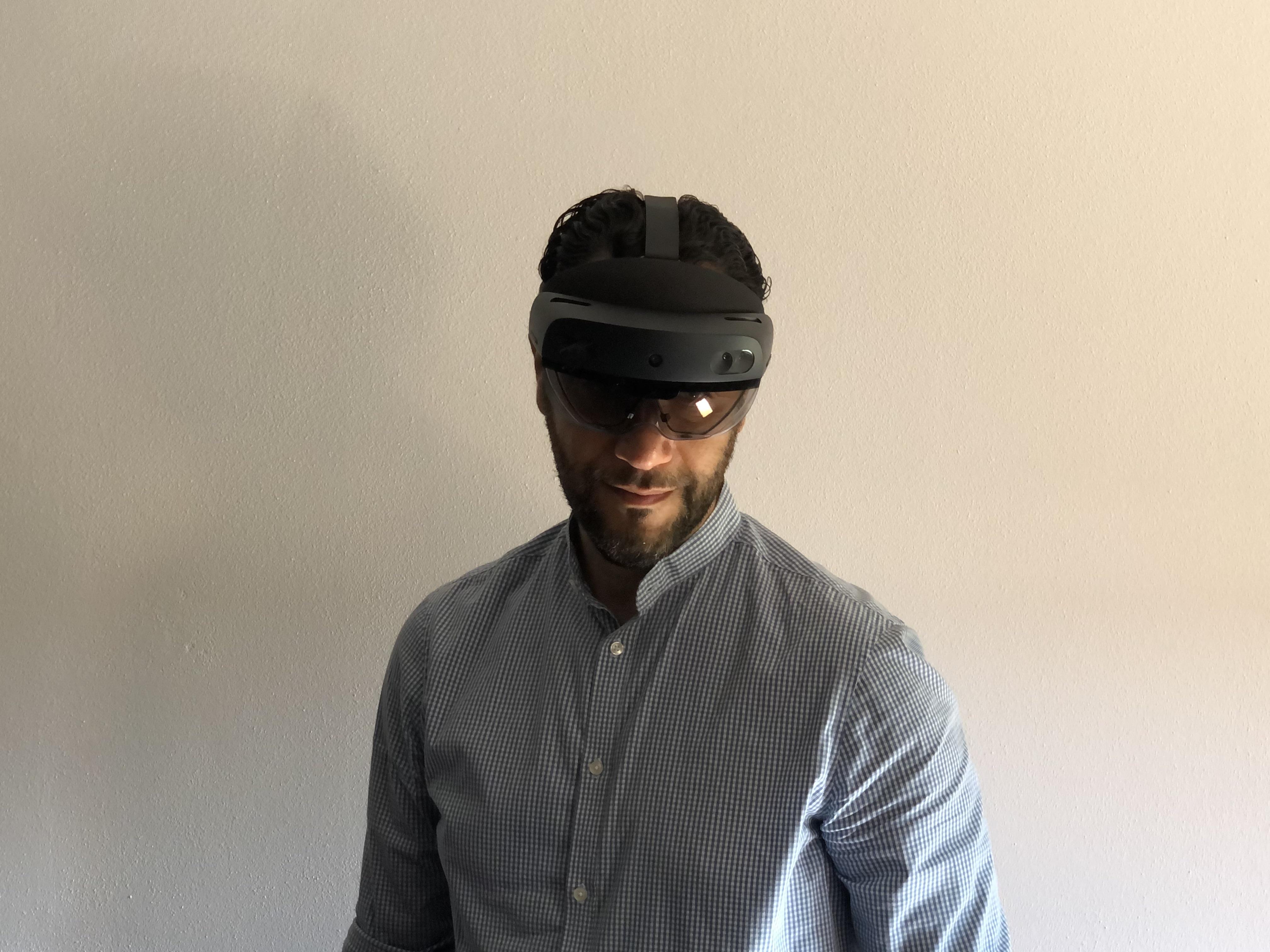 Vincenzo Marsiglia
Vincenzo Marsiglia (Belvedere Marittimo, 1972) is graduated in painting at the Brera Academy in Milan. He is a multimedia artist who has long identified his distinctive sign in the four-pointed star, a simple graphic symbol called Marsiglia Unit. The artist always uses this symbol through different techniques to experiment with his formal and meaningful possibilities in sculpture, painting, interactive and immersive installations created using technological and digital means. In his latest works, the need to find a convergence between natural and artificial, real and virtual emerges more and more. He is elaborating a critical reflection on the current world looking at the technological future with optimism. Recent exhibitions and personal projects include: Vincenzo Marsiglia. Interaction Shapes, curated by Ilaria Bignotti and Walter Bonomi, Iaga - International Art Gallery Angels, Cluj Napoca, Romania (2014); Dopo-Logica/o, curated by Matteo Galbiati, Palazzo Ducale and Teatro all'Antica Sabbioneta, Mantua (2016); Digital Antica, curated by Mario Nardo, Sant'Eustachio Abbey, Nervesa della Battaglia (2019); Art & Design, curated by Serena Cassissa and Andrea Castrignano, Spazio Andrea Castrignano, Milan (2020); Biennale Light Art, curated by Vittorio Erlindo and Gisella Gellini, Casa del Mantegna, Mantua (2020); Three Rooms' Exhibition, curated by Milena Becci, Traffic Gallery, Bergamo (2020); La città ideale, curated by Beatrice Audrito and Davide Sarchioni, Mirandola (2020); Buonanotte Contemporanea. Marsiglia, Artan, Pignatelli, curated by Maria Letizia Paiato, Montebello sul Sangro (2020); Cercles, Galerie Wagner, Paris (2020).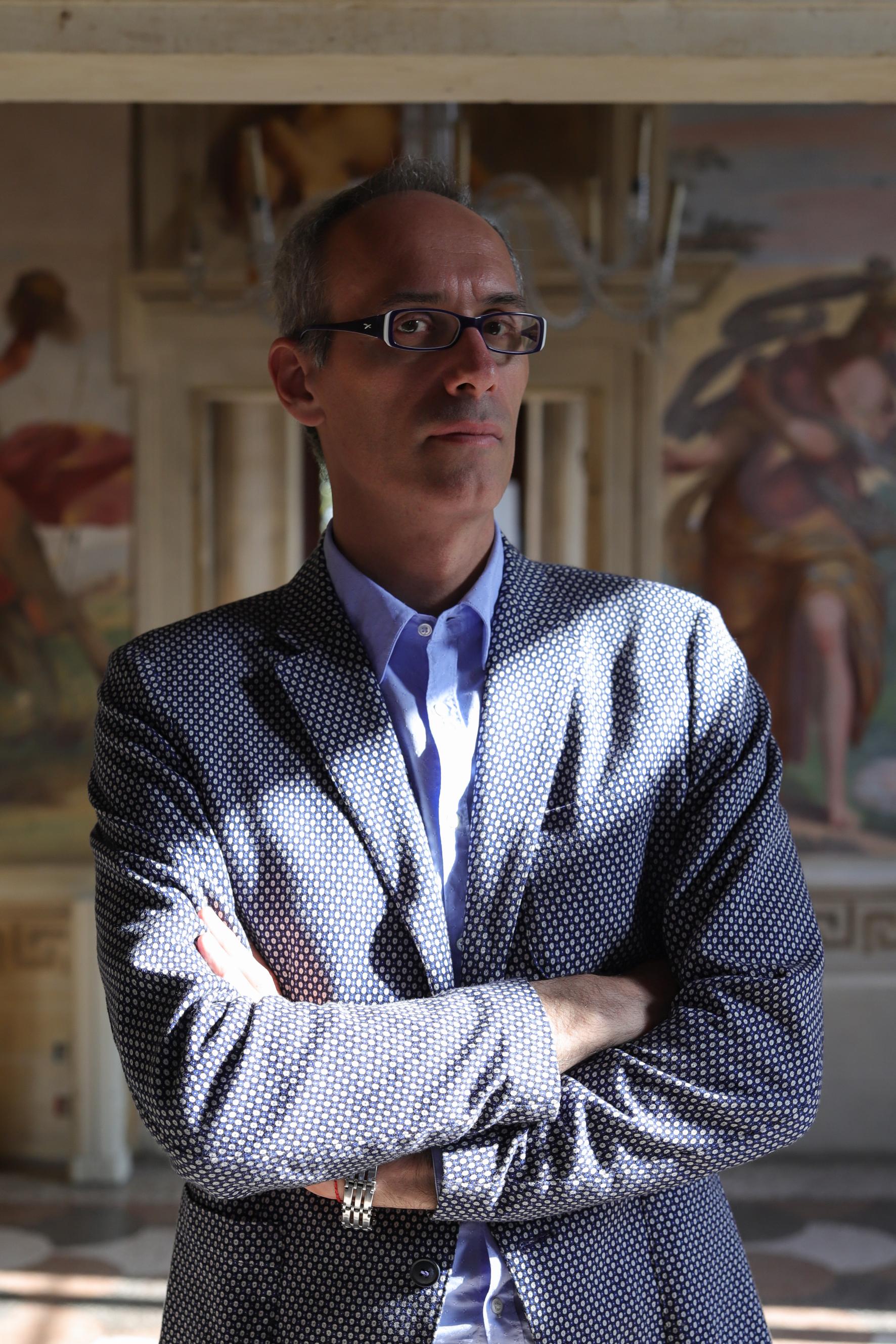 Matteo Galbiati
Matteo Galbiati (Monza, 1974) alongside his main occupation as art critic and curator, teaches Didactics of Artistic Languages for the Specialist Two-year course at the Santa Giulia Academy of Fine Arts and Languages of Visual Arts for ITS Machina Lonati of Brescia. In addition to these activities, he regularly holds conferences and art courses for public and private institutions. Since 2004 he is among the curators of the Artivisive San Fedele Award in Milan; he was also a member of several juries for art awards and artist residencies. He has collaborated with various specialist publications (Arte, BrianzaLife, Juliet, L'Urlo, Segno) and still writes regularly for the art magazines Title since 2002 and Espoarte since 2005, of which he has become web and digital director since 2013. He works with galleries private and public for the creation and curation of exhibitions and cultural projects.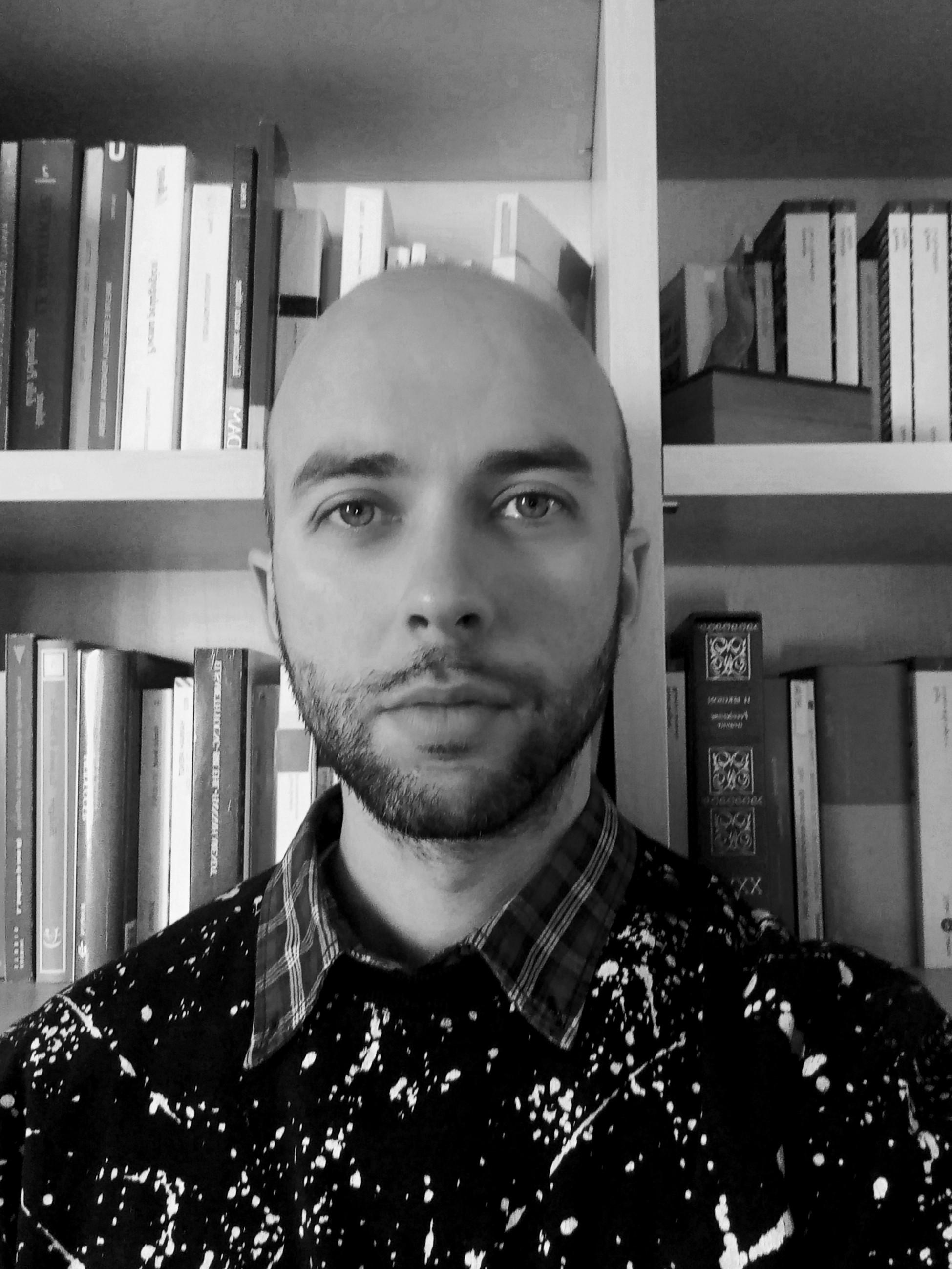 Davide Silvioli
Davide Silvioli is a contemporary art critic and he has curated exhibitions for art galleries, independent and institutional spaces. He took part in projects promoted by Paratissima, the MAXXI Museum and the Swiss Institute. He has lectured in Italy and abroad. His texts and research are published in catalogs, art magazines, monographs and gallery editions. He is curator of artist archives, contributor for specialized magazines and press offices. He collaborates with foundations, public museums, publishers and universities on research and curatorial projects.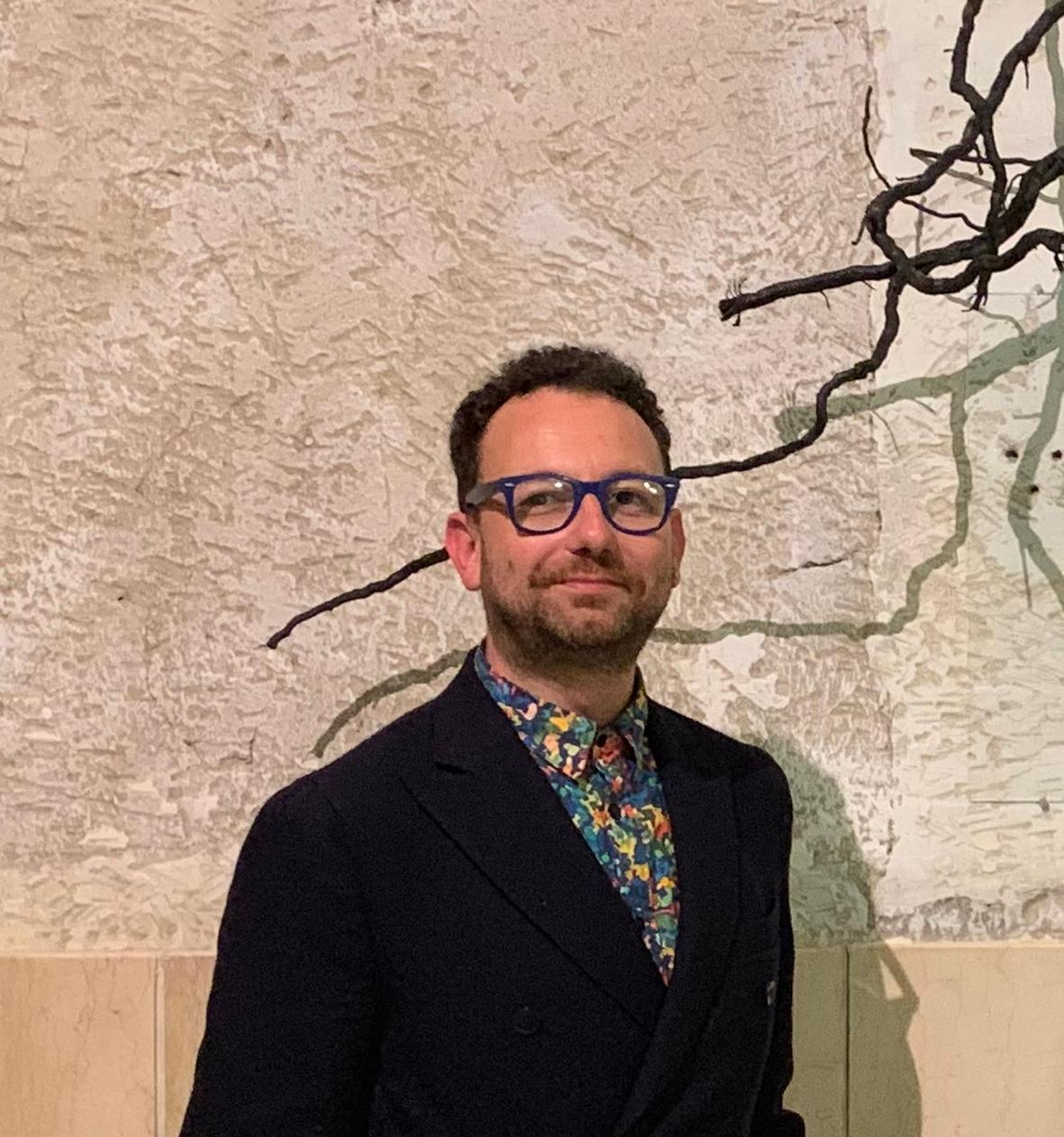 Davide Sarchioni
Davide Sarchioni (Orvieto, 1979) is an Italian art curator, consultant and art historian. He is curator of the art projects at the Fondazione Luca e Katia Tomassini in Orvieto - IT. He graduated in Contemporary Art with Enrico Crispolti at the University of Siena. Since 2005 he has been a curator and consultant for public and private institutions, museums, foundations, art galleries in Italy and abroad, curating several exhibitions, collections, books and art catalogues. He works with various Italian and international artists, both established and emerging. From 2010 to 2014 he collaborated with the Museum am Dom (MAD) in Würzburg, curating exhibitions and art projects by important Italian and German artists. He is consultant and curator of the Il Frantoio Association in Capalbio. In 2015 he is co-founder of the TerraMedia and LaDi Art project. He lectured in various Italian and international institutions. He has been contributor for some art magazines such as Exibart and Rivista Segno and has published essays, catalogs and monographs with various publishers including SKIRA, Gangemi, Gli Ori, Bandecchi & Vivaldi, Broecking Art Edition.
---
Category

Talk

· Type

Talk

Back

Data updated on 2020-12-13 - 11.41.07 pm