Events 2020
Discover the program of Maker Faire Rome 2020. Join the event for free
---
---
CINI - AIIS Italian Stories for Maker Faire 2020: Artificial Intelligence for Society
Artificial Intelligence, and in particular machine learning technologies, is having an increasingly pervasive impact on society. This is certainly critical, but it is a great opportunity for development and can bring enormous benefits to society. An example is the possibility of analyzing huge amounts of data to support medical analysis and diagnosis, or systems capable of analyzing social behavior on a large scale.
Contributions in this section show various applications on "AI for social good".
Moderators
Giovanni Maria Farinella, University of Catania
Gian Luca Foresti, University of Udine, CVPL President
Piero Poccianti, President of AIXIA
Interventions
Pervasive AI for Social Inclusion: The MEMEX project
Alessio Del Bue, Matteo Taiana
Pattern Analysis and Computer Vision - PAVIS, Italian Institute of Technology (IIT)
Inter-Homines: Assessment of interpersonal distance and the dynamic level of risk in public places and workplaces using artificial intelligence and artificial vision
Simone Calderara, Matteo Fabbri, Riccardo Gasparini, Fabio Lanzi, Lorenzo Baraldi, Rita Cucchiara
AImageLab, University of Modena and Reggio Emilia
The Artificial Intelligence for Media and Humanities Laboratory: using virtual worlds for AI applications
Giuseppe Amato, Fabrizio Falchi
Artificial Intelligence for Media and Humanities, National Research Council (CNR)
Rebuild memory
Stefania Costantini, Giovanni De Gasperis
Artificial Agents and Artificial Intelligence, University of L'Aquila
The WHI team at the Cybathlon 2020 Global Edition
Luca Tonin
IAS-Lab - Intelligent Autonomous Systems Laboratory, University of Padua
Artificial intelligence applied to writing reveals the health of the mind
Angelo Marcelli, Angelo Marcelli
Natural Computation, University of Salerno
IT & AI in support of neonatal intensive care units
Primo Zingaretti, Sara Moccia
VRAI - Vision, Robotics and Artificial Intelligence, Marche Polytechnic University
Artificial Intelligence in the Healthcare Context in the Year of COVID-19: An Optimized Convolutional Neural Network for Early Diagnosis of COVID-19 from CT Images
Michele Nappi, Genny Tortora, Aniello Castiglione
University of Salerno & Parthenope University
Robot Soccer Players
Daniele Nardi, Vincenzo Suriani
LABRoCoCo - Cooperating Cognitive Robots, University of Rome "La Sapienza"
---
Event on digital.makerfaire.eu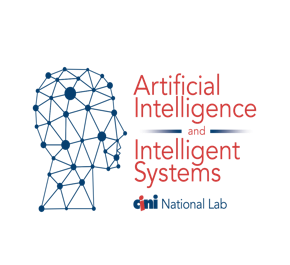 ---
---
Category

Talk

· Type

Talk

Back

Data updated on 2020-12-13 - 11.41.07 pm