Events 2020
Discover the program of Maker Faire Rome 2020. Join the event for free
---
---
CINI - AIIS Italian Stories for Maker Faire 2020: Artificial Intelligence for Industry
Artificial Intelligence has a significant impact in the industrial sector and offers multiple applications and process innovations to reduce production costs, improve and accelerate production processes, analyze heterogeneous customer data, support managers and workers during daily activities, reduce accident risks, improve environmental sustainability.
The presentations in this section will recount the research conducted by a number of research groups in the CINI AIIS Laboratory, presenting their potential in the industrial context.
Moderator
Giovanni Maria Farinella, University of Catania
Fabrizio Falchi, National Research Council
Fabio Galasso, University of Rome "La Sapienza"
Interventions
RET.AI.L - Understanding consumer behavior in the retail and vending sectors
Emanuele Frontoni, Marina Paolanti
VRAI - Vision, Robotics and Artificial Intelligence, Marche Polytechnic University
Small Pixels
Alberto del Bimbo, Tiberio Uricchio
MICC, University of Florence
AI4SmallScaleFarming
Adriano Mancini
VRAI - Vision, Robotics and Artificial Intelligence, Marche Polytechnic University
The ICE laboratory: Industrial Computer Engineering Laboratory
Franco Fummi, Marco Cristani, Andrea Giachetti, Francesco Setti
Vision, Image Processing & Sound (VIPS), University of Verona
First Person (Egocentric) Future Predictions for Industrial Workplaces
Giovanni Maria Farinella, Antonino Furnari, Francesco Ragusa
IPLab - Image Processing Lab, University of Catania
Neural networks on the edge
Marco Grangetto, Attilio Fiandrotti, Enzo Tartaglione
EIDOSlab, University of Turin
MIVIABot: the cognitive robot of the MIVIA Lab
Mario Vento, Alessia Saggese
MIVIA Lab, University of Salerno
---
Event on digital.makerfaire.eu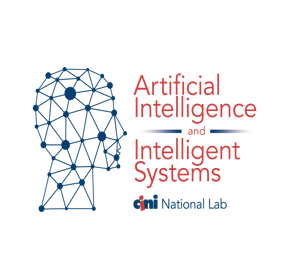 ---
---
Category

Talk

· Type

Talk

Back

Data updated on 2020-12-13 - 11.41.07 pm