Events 2020
Discover the program of Maker Faire Rome 2020. Join the event for free
---
---
Alan Advantage - Why Artificial Intelligence can improve my Enterprise and how I can adopt it
As Artificial Intelligence technologies proliferate, they are becoming an imperative for enterprises that want to maintain a competitive edge. In this talk, we will define what the broad term Artificial Intelligence refers to and how is impacting the business world, while presenting Alan Advantage effective methodology for its adoption. Successful AI applications in business will be presented, finishing with an important focus on its critical issues and how to avoid them.
SPEAKER:
Silvia Adamo
Francesca Bufano
Alessandro Niglio
---
Event on digital.makerfaire.eu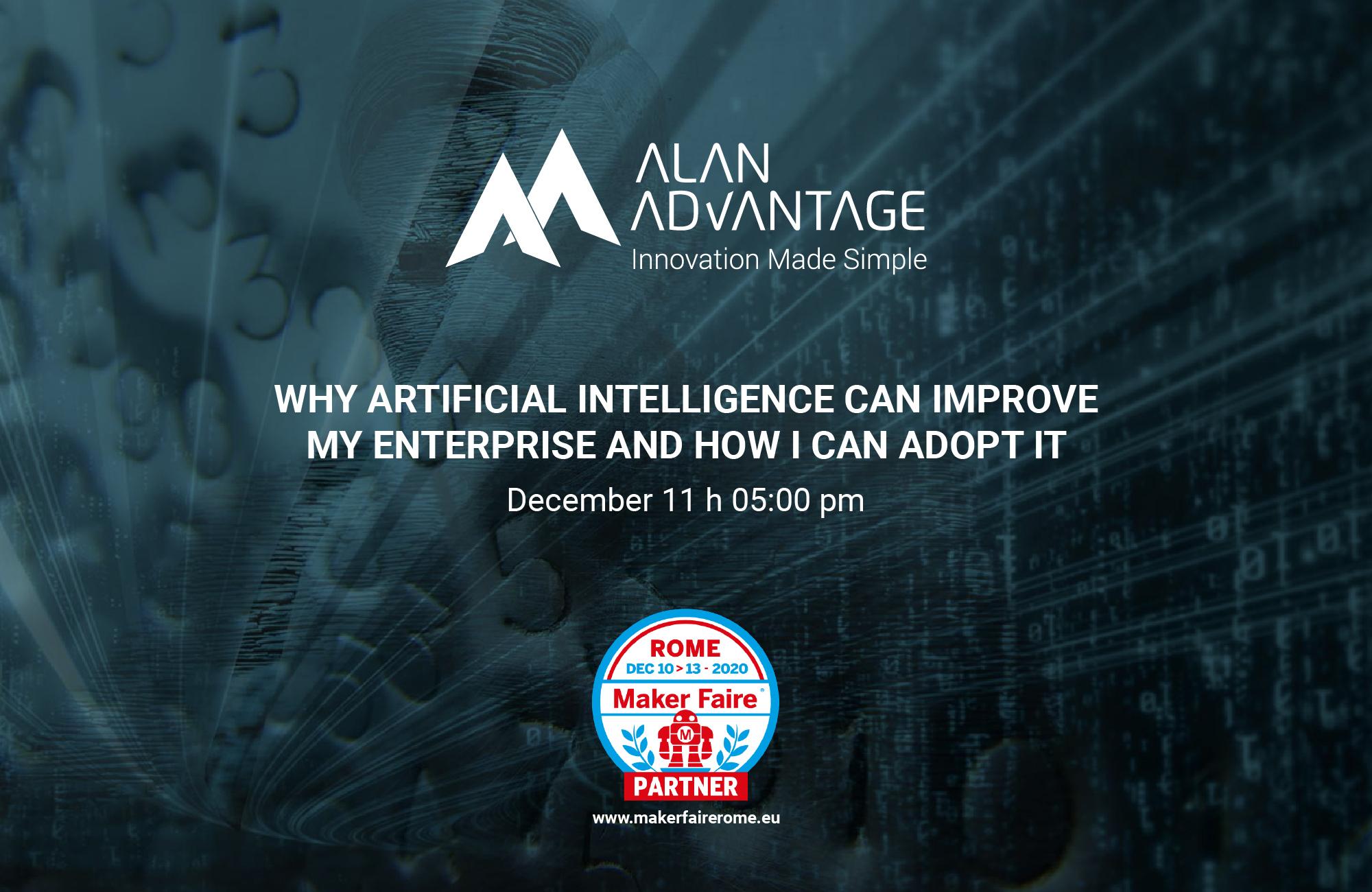 ---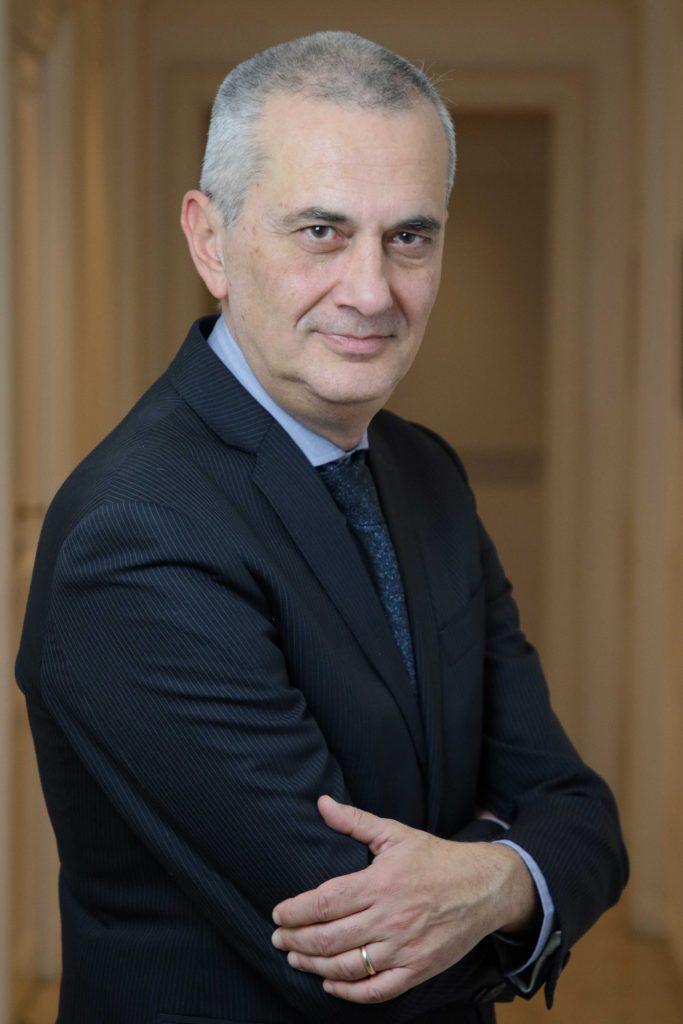 Alessandro Niglio
A business model innovation enthusiast.
With his wide professional experience, he crossed different industries, affecting each one of them with his innovative touch, never compromising on multiculturalism and ethics in his business decisions.He graduated in mathematics and he's passionate about History and Economics. He always believed in multidisciplinarity, which is also his strong point. Leonardo da Vinci is his role-model of an all-round scientist. He helps companies with an obsessive attention to internal and external processes, matching a customer-centric vision to the company's organization.
Innovation, Science, Ethics, and Quality are the fundamental principles of his vocabulary.
Senior Business Partner – Alan Advantage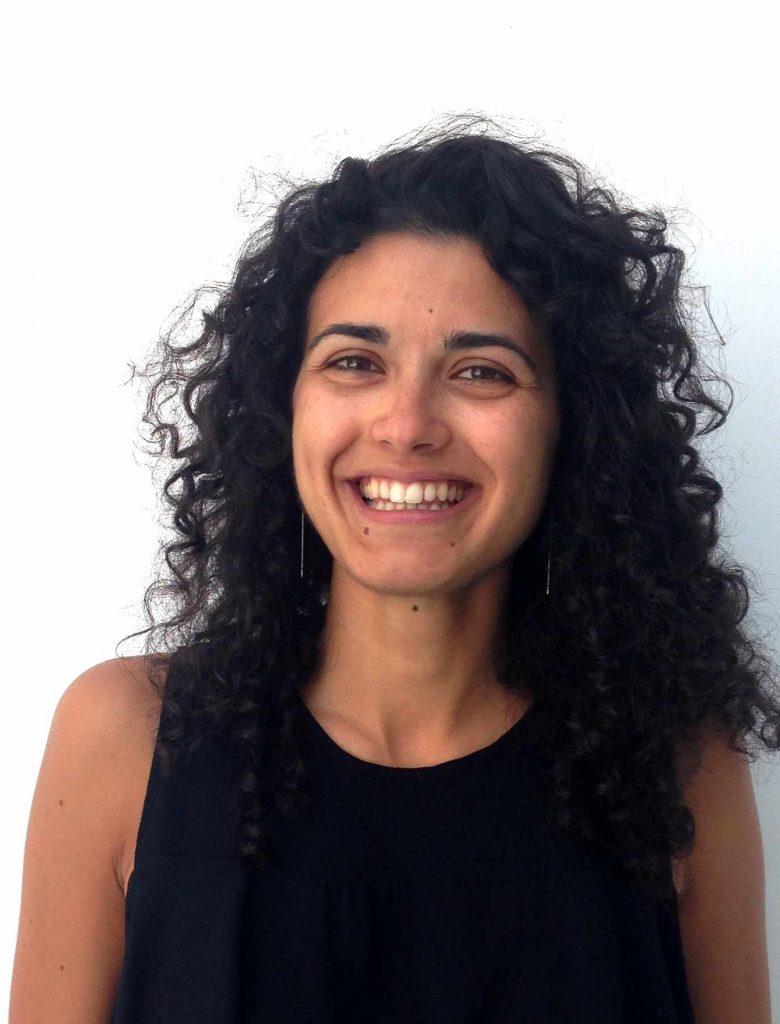 Francesca Bufano
5 years of experience in project management and as founder of ICT startup. She has successfully defined and curated fundraising campaigns, national and overseas capital raising through public and private funds. She stands out for the strong entrepreneurial spirit and creativity that allow her to seize potential business opportunities, lead new projects in the field of innovation and IT and define new win-win partnerships solutions.
Innovation Consultant at AlanAdvantage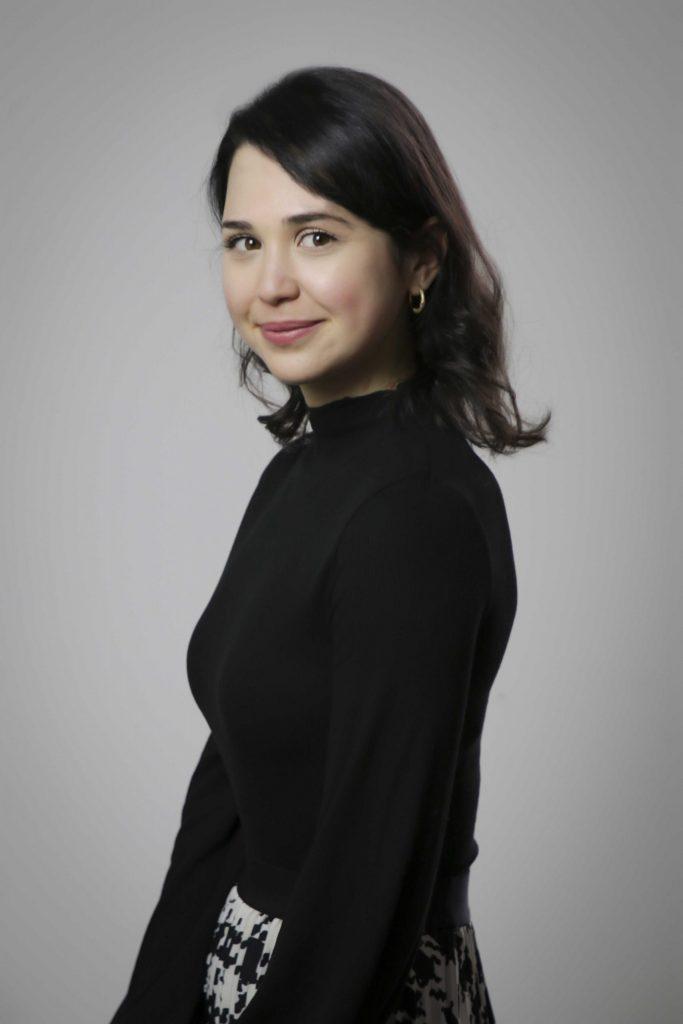 Silvia Adamo
Passionate about technology and human mind, she is currently consultant for Alan Advantage.
Graduated in psychology with a focus on social and organizational innovation, she gained experience as a behavioral analyst in business and clinical fields. She specialized at MIT's high-level education program in Design Thinking for Innovation of Products and Services. Her cross-field expertise includes Project Management, HR, Psychology of Technology, Business Angels Investing and Startup Advisory.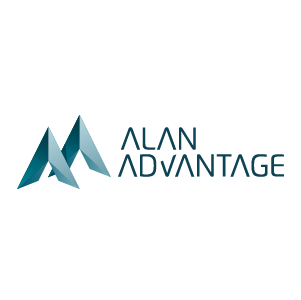 Alan Advantage
Alan Advantage è una Consulting Firm molto attiva nel mondo delle startup innovative, sia come Business Angel che come Startup Studio per offrire ai propri clienti consulenza strategica nei processi di innovazione. Il suo approccio al Mercato si fonda sui fondamenti culturali del programma Re:Humanism che mette sempre gli esseri umani e la società al centro del progresso basato sull'adozione di tecnologie.
---
Category

Talk

· Type

Talk

Back

Data updated on 2020-12-13 - 11.41.07 pm