Events 2020
Discover the program of Maker Faire Rome 2020. Join the event for free
---
---
Atractor Estudio - Supralunar Art's at CERN
Atractor Estudio is formed by a group of 4 artists who work with mechanical, electronic and computer engineering techniques from the field of arts. With a focus on the visualization of natural phenomena and mathematical and scientific paradigms related to socio-cultural phenomena, through the interaction of the viewer with a digital and mechanical substrate. The collective has an interdisciplinary nature and sees the value of enriching its research by interacting and filtering its proposals with experts from different fields such as biology, philosophy and physics. Conformed at the end of 2016 has participated in events and exhibitions such as
-ISEA: International is the International Symposium on Electronic Art
-Visions of the Future NYC-Hyphen Hub
-FACT Liverpool
-Arts at CERN: Broken Symmetries/Quantica/Quantum: In Search of The Invisible
Festival de la Imagen-Colombia
-ArtBo.
They have received awards such as:
-Collide Awards Honorable Mention, Arts at CERN, 2018
-Mana 2019 Present/Future Star Award in China, 2019
For this project Atractor Estudio will be in conversation with Hyphen Hub director Asher Remy-Toledo about the collaborative process of the studio building a complex robotic piece called "Supralunar" which uses mechanical systems, microcomputers, lights and bone transducer made for the Art's at CERN exhibition "Quantica". "Supralunar" invites us to experience discoveries made by scientist Vera Rubin on the relationship between dark matter and the rotational movement of galaxies. It proposes a poetic approach to dark matter, visualising this strange and unknown entity that scientists believe supports entire galaxies, stopping them from being torn apart by the extreme speed at which they rotate - but which we cannot see or detect yet. Placing an eye against the lens causes the skull's orbital and temporal bones to act as an amplifier for the sound produced by the electromechanical gears inside, while the frequency of the lights inside creates a simulation of the morphogenesis of a galaxy through light and sound.
---
Event on digital.makerfaire.eu
---
Juan José López
Juan José is an artist with emphasis on electromechanical and the electronic field.He is a developer and builder of high-tech machines made of materials discarded with craft techniques and knowledge for the industrial and artistic circuits.
Winner of the Scholarship for art and science laboratories in Bogotá platform. He also received The Scholarship PRAC for art and science projects by the Ministry of Culture in Colombia. Within the same field of arts and sciences he received the recognition from Arts at CERN as a member of the Atractor collective by winning the Collide Awards from 2018 and is currently exhibiting a work as part of this collective in the travelling exhibition Broken Symmetries/Quantum which has been exhibited at the iMAL institute in Brussels, National Taiwan Museum of Fine Arts in Taichung, CCCB in Barcelona and FACT Liverpool England since 2018.
In 2018 also took place the solo exhibition "Fabulas Sobre el Caos" by Atractor Estudio as ArtBo's central exhibition and the following year (2019).
He has traveled as part of the audiovisual performance Enjambre (Swarn) that explores life and communication of the bees, this performance has been shown at ISEA 2017 (Manizales, Colombia), the event of electronic arts "Visions of the Future" (New York city) and other scenarios in Colombia.
He continuously works developing Laboratories and Workshops of art and science to introduce the high/low technology aimed at developing communities and interdisciplinary groups www.juanjoselopez.tk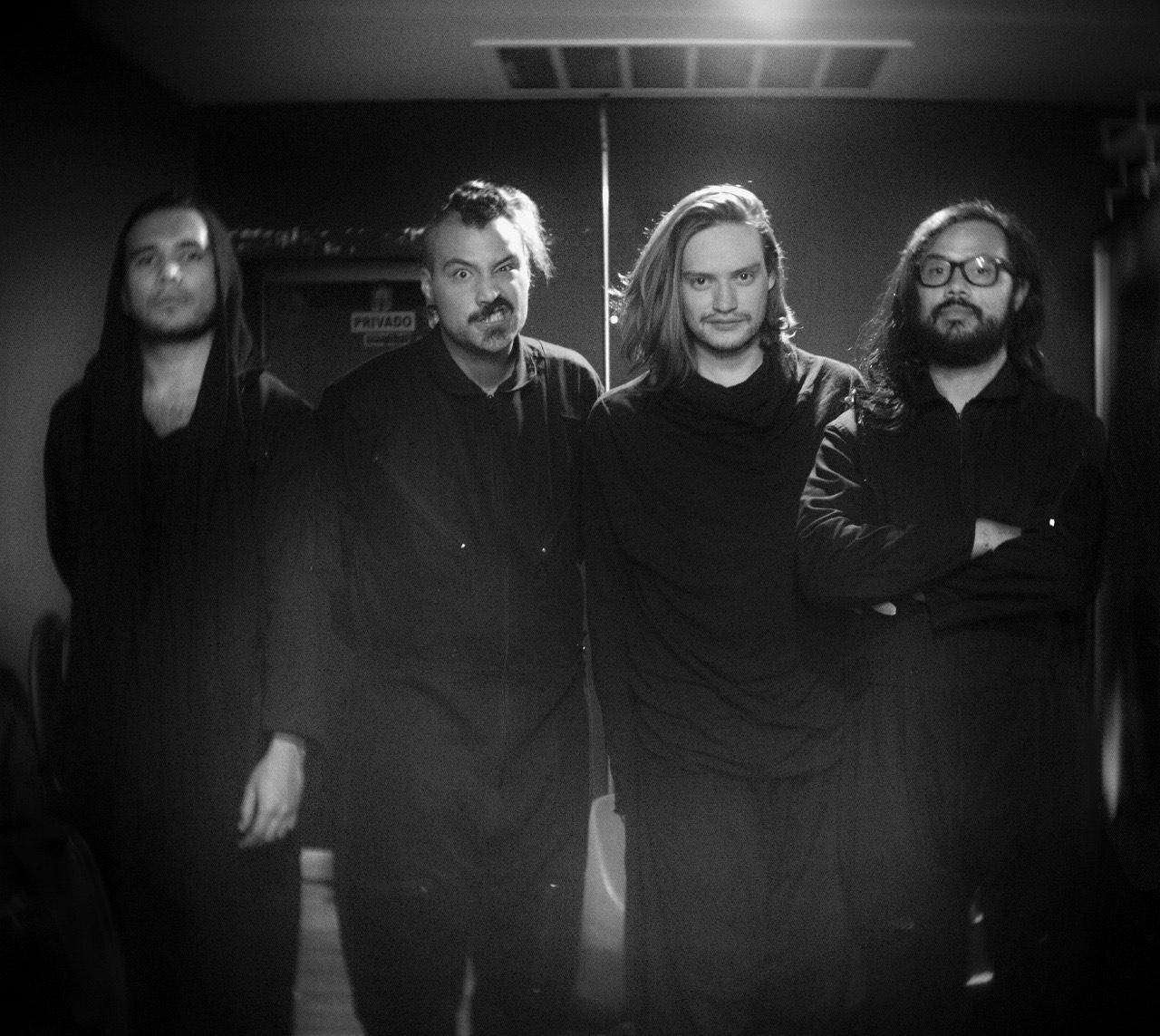 Juan Cortés
Juan is an audiovisual artist and lecturer in Art and Audiovisual Media at the University of Los Andes, Colombia, he works in the areas of research and interdisciplinary processes. He is especially interested in the connections between art, science, and educational processes. His projects, inspired by sound and the forces of nature, have been exhibited in galleries and at film festivals and institutions like the Museum of Modern Art of New York (MoMA), the Bilbao Exhibition Centre, and Creative Tech Week in New York. He was also awarded the Eighth Bogotá Prize for Alternative Art Spaces. He is cofounder and curator of the RADAR Video Art Festival and the SATELLITE Festival of Sound Art, and regularly works with the Hyphen-Hub space for artistic and community creation. In 2016 he received an Honorary Mention in the CERN Collide International Prize, which is awarded as part of CERN's art and science programme, Art at CERN, as well as being awarded the prestigious PRAC Prize by the Ministry of Culture of Colombia.
Alejandro Villegas
Alejandro studied and graduated as an artist with emphasis in electronic media in 2016 from the University of Los Andes. He is co-founder and active member of the interdisciplinary art collective Atractor since 2017. His work during the last years has been focused on the exploration of sound, audio synthesis, electromagnetic fields and electronic waste through multiple residencies, laboratories, workshops, public interventions and national and international exhibitions in spaces such as ArtBo, Voltaje, Hyphen Hub's Visions of the Future Festival NY, FACT Liverpool, MAC Panama, Museo de Arte Moderno Bogotá, CCCB Barcelona, among others.
Juan Camilo Quiñones
Juan Camilo, has Master of Arts at the Universidad de los Andes (2012) with emphasis on time arts and new media. Part of his work is articulated in the questioning of memory supports, not only understanding their aesthetics and technological development, but also their fragility and possibility of manipulation to generate fictitious and anachronistic narratives.
The continuous use of his image and body presence, has allowed him to investigate the concept of identity, to understand it as a construction that is nourished by the perceptions and possibilities inherent to video art, photography and any medium that generates a notion of image.
This exploration of the use of the body has led him to the field of contemporary dance, where body language, the intervention of spaces and installations, generates an efficient narrative and methodology to create images and experiences. He is also interested in generating a dialogue between analog and digital technologies, along with sound implementations.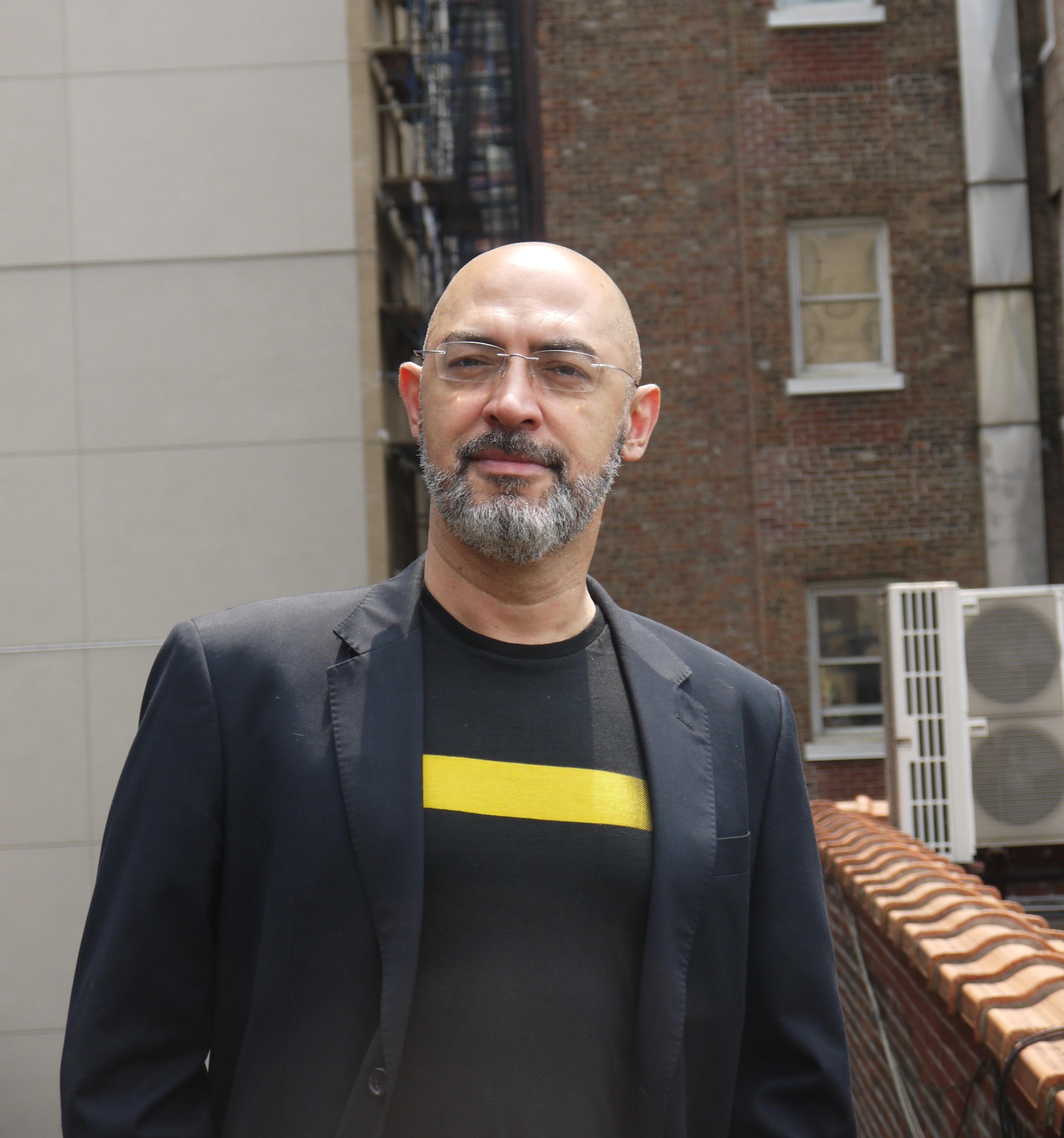 Asher Remy-Toledo
Asher Remy-Toledo (US/COL) is the co-founder of Hyphen Hub, a nonprofit organization that promotes and presents new live works by artists that integrate art and technology. Hyphen Hub showcases cutting edge work in a variety of formats and platforms and actively develops a global network of emerging and established multimedia artists, curators, innovators and producers of events with a strong focus on nascent technology.   Asher is also the co-founder of No Longer Empty, a New York-based nonprofit group that takes over empty spaces and creates site specific installations. He is also the creator of the Arts Hub of NY Creative Tech Week. Co-curator of the Festival de la Imagen, in Colombia. For more information please visit HyphenHub.com
---
Category

Talk

· Type

Talk

Back

Data updated on 2020-12-13 - 11.41.07 pm