Events 2020
Discover the program of Maker Faire Rome 2020. Join the event for free
---
---
AI Aesthetics
While algorithms have been employed in artistic creation by artists since the 1960s, today
industrial-scale "cultural AI" is built into devices and services used by billions of people.
Instead of being an instrument of a single artistic imagination, AI has become a mechanism
for influencing the imaginations of billions. Gathered and aggregated data about the cultural
behaviors of multitudes is used to model our "aesthetic self," predicting our future aesthetic
decisions and likes – and potentially guiding us towards choices preferred by the majority.
The integration of AI into the everyday cultural lives of billions of people raises important
questions about the future of culture, aesthetics, and taste. In my book, I discuss some
of these questions.
---
Event on digital.makerfaire.eu
---

Ruggero Eugeni
Ruggero Eugeni is full professor of Media Semiotics at the Catholic University of Milan and directs the Master in Media Relation at the same University.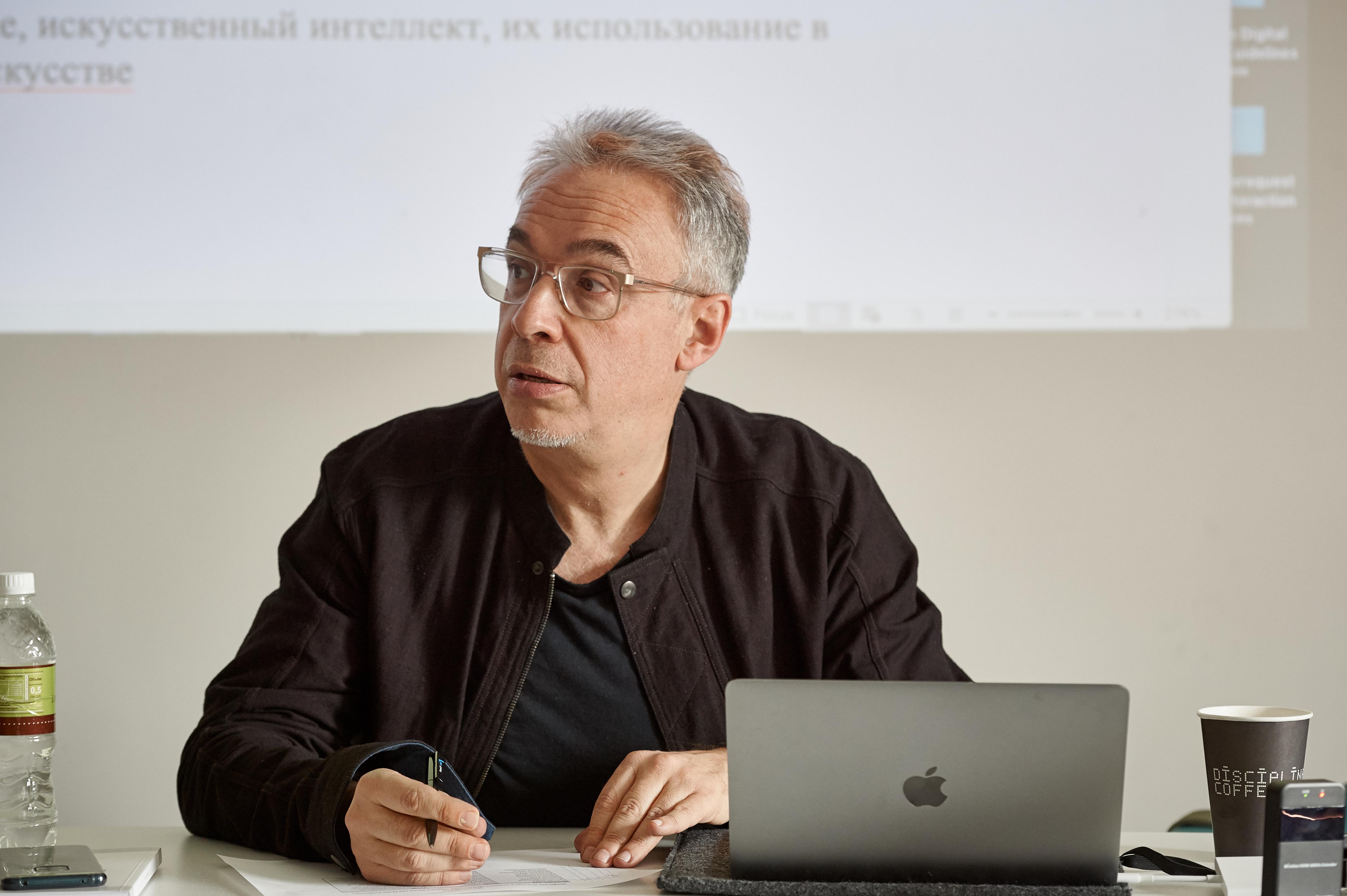 Lev Manovich
Manovich is the author and editor of 15 books including Cultural Analytics, AI Aesthetics, Theories of Software Culture, Instagram and Contemporary Image, Software Takes Command, Soft Cinema: Navigating the Database and The Language of New Media which was described as "the most suggestive and broad-ranging media history since Marshall McLuhan." He was included in the list of "25 People Shaping the Future of Design" in 2013 and the list of "50 Most Interesting People Building the Future" in 2014. Manovich is a Presidential Professor at The Graduate Center, CUNY, and a Director of the Cultural Analytics Lab. The lab created projects for the Museum of Modern Art (NYC), New York Public Library, Google, and other clients. Manovich's latest book "Cultural Analytics" was published by The MIT Press in Fall 2020.
---
Category

Talk

· Type

Talk

Back

Data updated on 2020-12-13 - 11.41.07 pm