Events 2020
Discover the program of Maker Faire Rome 2020. Join the event for free
---
---
"Gliese 667 Cc" 4K steroscopic VR
Artist Elena Romenkova takes us into her virtual world with this immersive audiovisual work. A unique experience for the user who can navigate inside the imaginative world of surreal figures and sounds created by Elena, available in this stereoscopic 4K Virtual Reality.
"Gliese 667 Cc"
The video rendered out in a real-time engine in a 4k resolution. It's a virtual exhibition of new media art experience.
"Gliese 667 Cc" -is a digital space, a new way to experience artworks. This is a virtual exhibition, which presents glitch sculptures, animations, and still images.
The sculptures here are developed and transformed through 3D modeling processes and/or changes in the data structure with manipulation processes. Glitch brings unpredictable results. The shape transformations give to the 3D sculptures a new aesthetic and meaning.
The 3D world opens up a new dimension, a parallel world that exists in its own laws. The glitch bends time and space, creating a new aesthetic from this destruction.
The idea was to create a new kind of space in a virtual world for performing digital art. The immersion in a virtual exhibition allows perceiving an art object in a new way. Virtual Reality gives a new kind of sensation. Here everything is perceived differently than in real life, the sizes of objects, the depth and height of space, and also time. Music, as a separate art object, makes this experience brighter. A traditional way of art perception becomes in a virtual world a new meaning. The virtual world dissolves physical borders and limits.
---
Event on digital.makerfaire.eu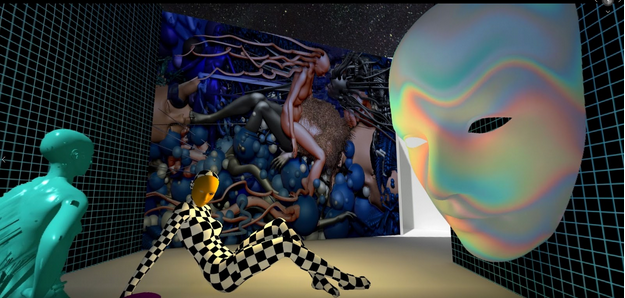 ---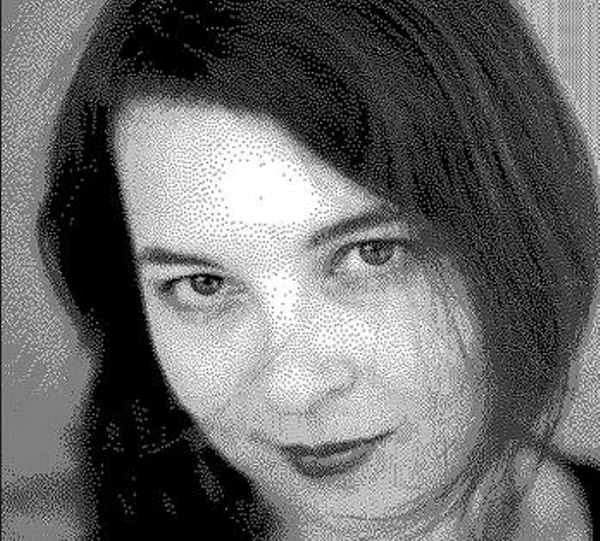 Elena Romenkova
Elena Romenkova is the artist from St. Petersburg, working in rapidly gaining popularity direction "glitch art" creates digital images using algorithms programming errors. Failure of the computer program gives colorful visuals on the one hand, referring us to the techniques of modernist painting, and on the other, constituting a new aesthetic, came to us with digital technology. Penetrating into computer code, it "corrupts" virtually destroys his images, but - here's the paradox! - From that they become even more beautiful. She graduated from the Faculty of Fine Arts RSPU. Herzen. She exhibited since 2004.
---
Category

Talk

· Type

Talk

Back

Data updated on 2020-12-13 - 11.41.07 pm