Events 2020
Discover the program of Maker Faire Rome 2020. Join the event for free
---
---
Music and sustainability
Music and Sustainability. Can music be a factor of change for sustainability? And is zero impact music, a completely clean supply chain, a possible alternative? Giulia Braga, director of the Connect4Climate program of the World Bank and Ministry of the Environment, talks about the experience of the documentary The Great Green Wall, with the Malian singer Inna Modja, and Andrea Rapaccini of Music Innovation Hub promotes the idea of ​​a music manifesto responsible.
---
Event on digital.makerfaire.eu
---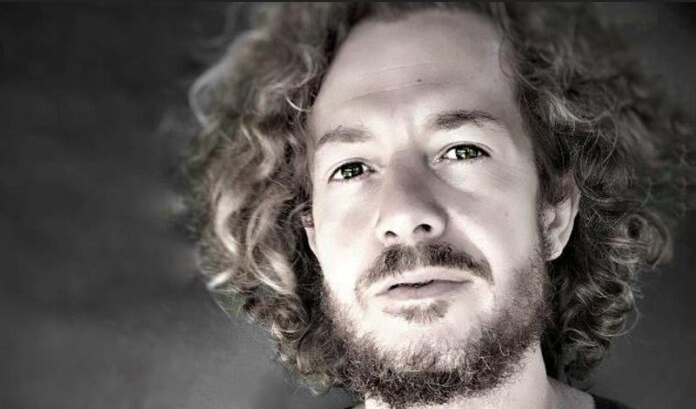 Alex Braga
he starts his career in 1995 at Videomusic where he leads the weekly Special. His first TV work on TMC2 dates back to 1998 and is called File, a music broadcast in which singers and bands are interviewed. Among the guests: Red Hot Chili Peppers, Blur, Smashing Pumpkins, David Bowie, Beck, Chemical Brothers, Moby, The Offspring and many more. In 2000 and 2001 Braga made a nocturnal study of the program entitled Nightfile - restless monographs. In the summer of 2000 he wrote and hosted Pool, a surreal underwater TV program.
Since 1999 Alex Braga has joined his television activity as a musician, composer and DJ, playing in Italy and abroad for clubs and various fashion brands such as Ralph Lauren and Ferragamo.
For the radio he edited services and connections for Radiodue, working with Pierluigi Diaco on the new Chiamate Roma 3131 and also on Ilcamello by Radiodue. He conducted, again on Radiodue, Ottovolante.
In 2000 he moved to RAI, led by Rai 3 and was one of the authors of the Hitscience program. For Radiodue he wrote and conducted the 610 program every day together with Lillo and Greg until July 2019 when Carolina Di Domenico took over.
In 2005 he wrote, produced and hosted the Nitebite concept for RAI which consists of a television program, a radio program, a libretto and a record with some DJs: Claudio Coccoluto, Joe T Vannelli, Boosta, Alex Neri, DJ Rame.
He is the author and producer of the Stelle & Padelle format, broadcast in prime time on All Music. He is the creator, author and producer of the TransEurope project, broadcast in prime time on All Music.
In 2008 he taught new frontiers of communication at the La Sapienza University of Rome and IULM of Milan. [Citation needed]
In the spring of 2009 he signed the Nat Geo Music Live, a worldwide live event in 15 countries with Subsonica and Ben Harper to celebrate Earth Day which brings 120,000 people to Piazza del Popolo in Rome. Creator together with Claudio Coccoluto and Nat Geo Music of the Night Geo Sessions project, a project supported by Mibac.
Also in 2009 he hosted the program Pazzi per la storia broadcast on [History Channel [1]. It is the official voice of the Tetris program on La7.
He teaches communication at the La Sapienza University of Rome and IULM of Milan in the TransEurope course. He is co-founder of the production companies Sugo and Sodo.
In 2011 he made his debut in prime time on RAI5 with the television version of the radio program 610, obtaining excellent listening and critical results [without source].
Since 2015 he has been a singing teacher at the Amici di Maria De Filippi school
---
Category

Talk

· Type

Talk

Back

Data updated on 2020-12-13 - 11.41.07 pm