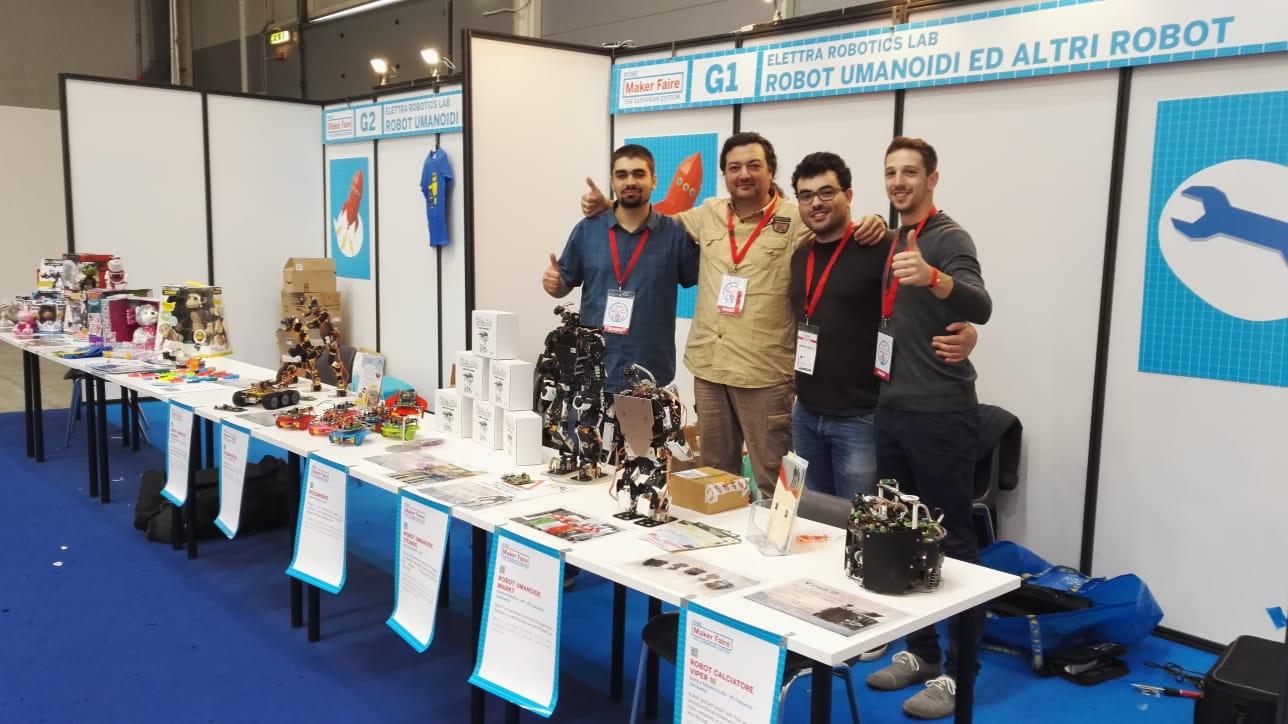 Piattaforma Robotica ElettrinoPlus
ElettrinoPlus is a robotic prototyping board that supports the already present PoldinoPlus. Elettrino is designed for fans of the famous Areduino board, as it is compatible with its development environment. Like the PoldinoPlus it is equipped with powerful motor drivers. These are integrated products produced by ST, capable of handling motors over 50V and with peak currents up to 5,6 A. The control logic part is made with an ATMega32U4 processor. As in the PoldinoPlus, the motors are powered separately, which is why there are two switches on board, one for the logic and one for the power section. The I2C bus, a button, two general purpose LEDs, a buzzer and a selector are present on board to power a bank of outputs with direct power supply from the batteries, useful for driving servomotors of a certain power. As with the boards of the Poldino family, each pin is connectorized with a male strip power supply unit, but there is also the classic female connector which ensures compatibility with Arduino's schields.
The board is available separately or in the PoldinoTankPlus mounting kit.
---
---
Elettra Robotics Lab
Elettra Robotics Lab is a nonprofit association, founded by a group of makers, with the aim of promoting robotics as a fun, work andstudy. For this purpose, he works with several companies and schools.
---
---
Research
Elettra Robotics Lab
2020
---
Back

Data updated on 2022-11-08 - 10.59.34 am
---