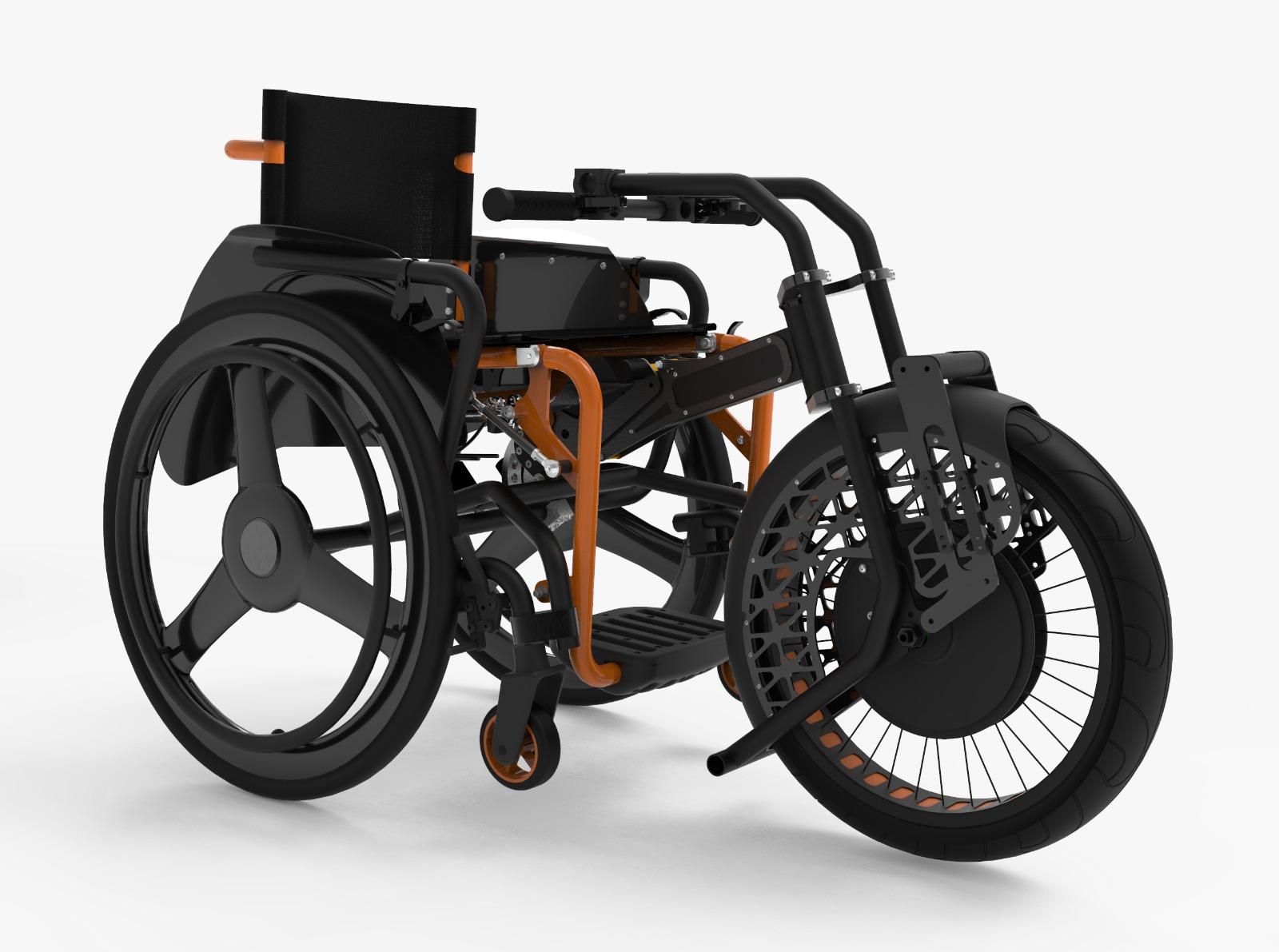 Sedia Intelligente
The Smart Wheelchair is composed of:
– a superlight wheelchair in titanium. Intelligent since it is equipped with suspensions that alleviate rough roads and street spots, with a lifting system that enables users to overcome the 'invisible line' of counters (bars, offices, public office windows);
– a front wheel with an electric motor and handlebar, which can easily be attached to and detached from the chair with just one hand and that transforms into a three-wheeled electric bike. Without compromising driving ease and safety.
The Smart Wheelchair guarantees personal autonomous mobility, it is agile and sustainable. Made in Italy , top quality bio-compatible materials and accessories, traceability with blockchain system and assistance guaranteed. Very advantageous prices – nearly at cost – thanks to the no profit approach and the simplicity of the project, based on cycling standards.
---
---
Égalité (Dario Dongo, Alexander Hohenegger, Giulio Maldacea)
Dario Dongo, Égalité association president. Ph.D., master in governance and strategy, barrister, has a longstanding experience in the agri-food sector. As a former cyclist and biker, since he became paraplegic in 2015, he was amazed on how far was the wheelchair sector from the state of art of modern technology. Therefore, he decided to start the Smart Wheelchair project and he found the two experts below, who join the team.
Alexander Hohenegger is a bicycles and motorbike designer, with more than 30 years of experience in the sector and several patent.
Giulio Maldacea is an expert in electronic engines and micromobility. Over the last decade he won a European prize for an electric bicycle and he's been working for a season in a formula-E team, as the electric engine and system responsible
---
---
Health
Égalité (Dario Dongo, Alexander Hohenegger, Giulio Maldacea)
2020
---
Back

Data updated on 2022-11-08 - 10.59.34 am
---