---
---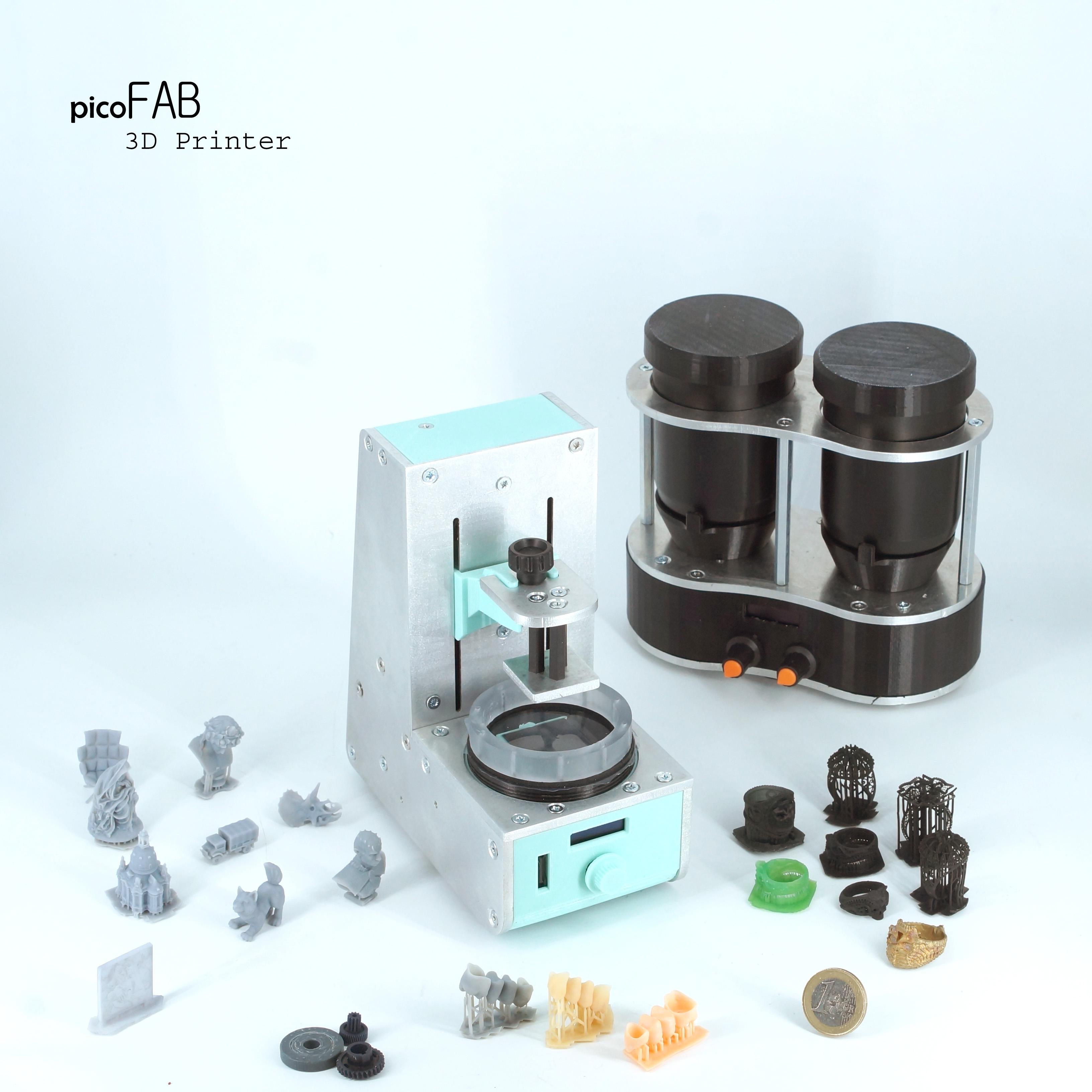 PicoFab: la piu' piccola stampante 3D a resina, per realizzare piccole parti di precisione
PicoFab is born from the growing need to have a small and fast resin 3D printer to build functional parts with an exceptional detail, at a very low price. This has been possible thanks to a compact light engine that I developed. The PicoFAB is an exceptional tool for:
-testing highly expensive resin, since 15 ml are enough for one print;
-crowns and bridges with dental resins, parts for jewelry, like rings, earrings, cufflinks;
-precision mechanical parts, miniatures, and much more!
The PicoFAB 3D has a printing volume of 24x24mm, 50mm height, 100um horizontal resolution and 50um Z resolution.
---
---
Marin Davide
About Davide Marin : I love to challenge myself in different fields: Impossible is simply not possible! I started exploring arts (photography, drawing, sculpture), then moved to technology and innovation keeping an artistic spirit. My brain is working at new projects, new designs and new ideas even when I sleep. Some of the projects I like involve finding new solutions for people with disabilities, improving assistance to those in need, or just make life easier to everyone. You can find some of my creations on Lumi Industries website (additive manufacturing), Gadget Freak, Hackaday, Instructables, under my nickname: Madaeon.
---
Back
Data updated on 2023-11-14 - 4.10.03 pm
---