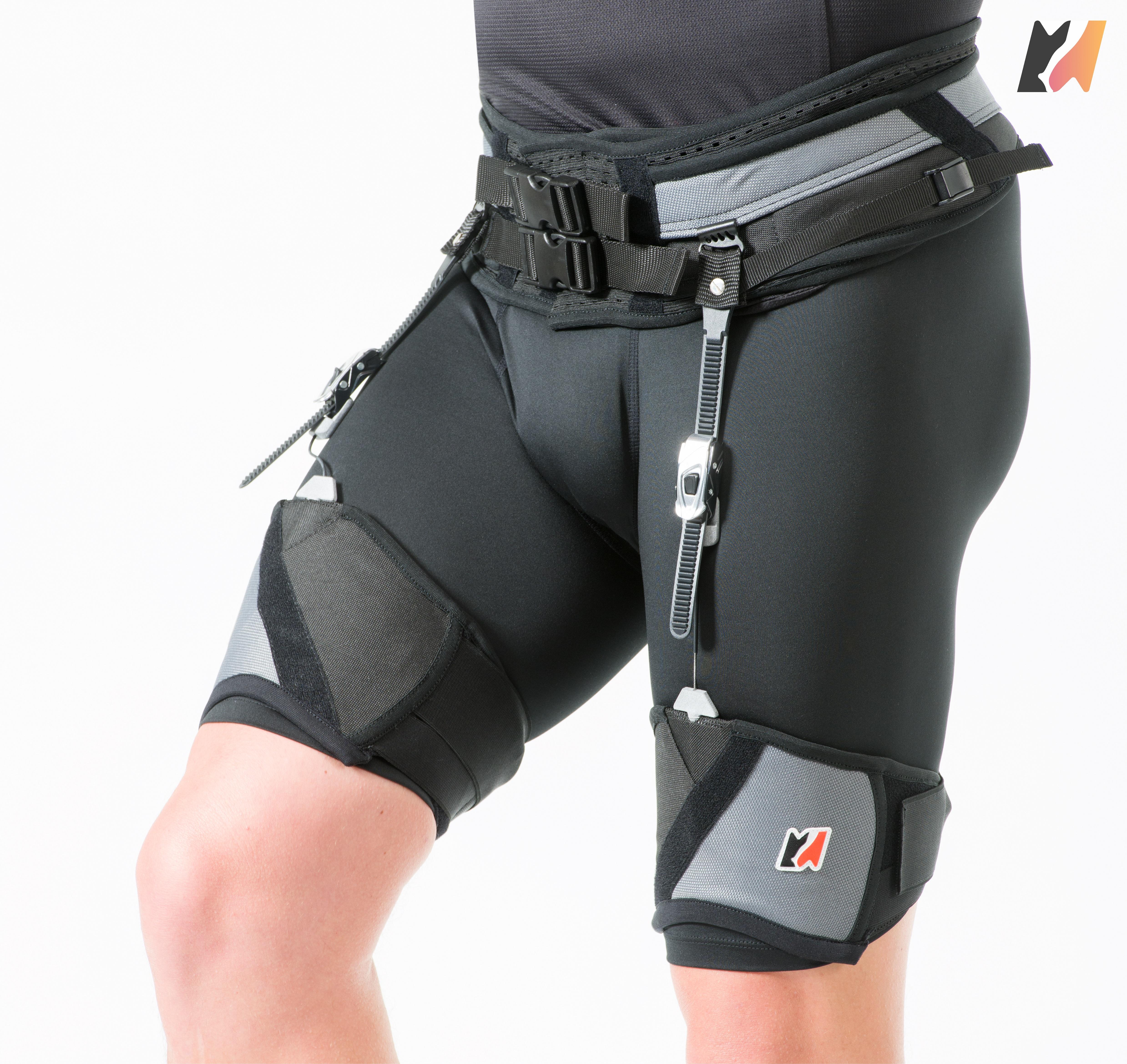 Exoband: Cammina di piu', cammina meglio
Many elderly avoid walking because of muscle weakness and the energy it requires; or because of balance issues and fear of falling; or joint or other debilitating conditions. Similarly, degenerative disease gradually deprives its sufferers of the ability to walk. We provide a simple and effective solution. The ExoBand device is a soft wearable exoskeleton worn around the waist. It contains an elastomer material that 'stores' energy generated by hip extensor muscles during walking, and uses it to assist further walking motion. By assisting users to move their limbs, it lowers the energy required to walk and allows them to walk further and faster. The product is based on the work of a biomechanical engineering team with extensive international exoskeleton expertise.
---
---
Moveo srl
Moveo's mission is to enhance mobility by developing next generation assistive devices that are comfortable, lightweight, and affordable. This is the first self-powered suit in the world and is designed for those whose walking ability has been affected by degenerative disease, age or injury. Moveo scientific knowledge is based on the expertise of Prof. Fausto Panizzolo, formerly a research fellow at Biodesign Lab in Harvard University with a PhD in Biomechanics from University of Western Australia.
---
---
---
Back

Data updated on 2022-11-08 - 10.59.34 am
---