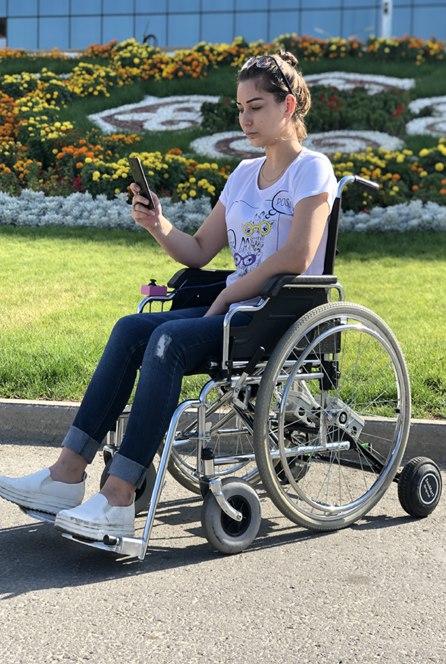 World On the Movement
This project is designed to improve the standard of living of people with disabilities, improve conditions for people who are in rehabilitation, as well as increase the comfort and ease of use of wheelchairs for elderly people by upgrading a simple wheelchair with a mechanical drive using the "WOM"device. This system will allow you to turn a simple mechanical stroller into an electric one with the ability to control a joystick or smartphone. The patient gets freedom of movement, independence from the accompanying person. This device is practical and cost-effective.
---
---
Adel Kkrakhmaleva
Good day! My name is Adel Krakhmaleva. I am a third year student of Mechatronics specialty in Polytechnic University of Lublin in Poland. One year ago, I had an accident and had to use a wheelchair, which made it difficult for me to control a wheelchair on my own because of the trams. That is why my goal was to make it easier to operate a wheelchair. I have developed a device that transforms a wheelchair into an electrically powered wheelchair.
---
---
Health
Adel Kkrakhmaleva
2020
---
Back

Data updated on 2022-11-08 - 10.59.34 am
---