---
---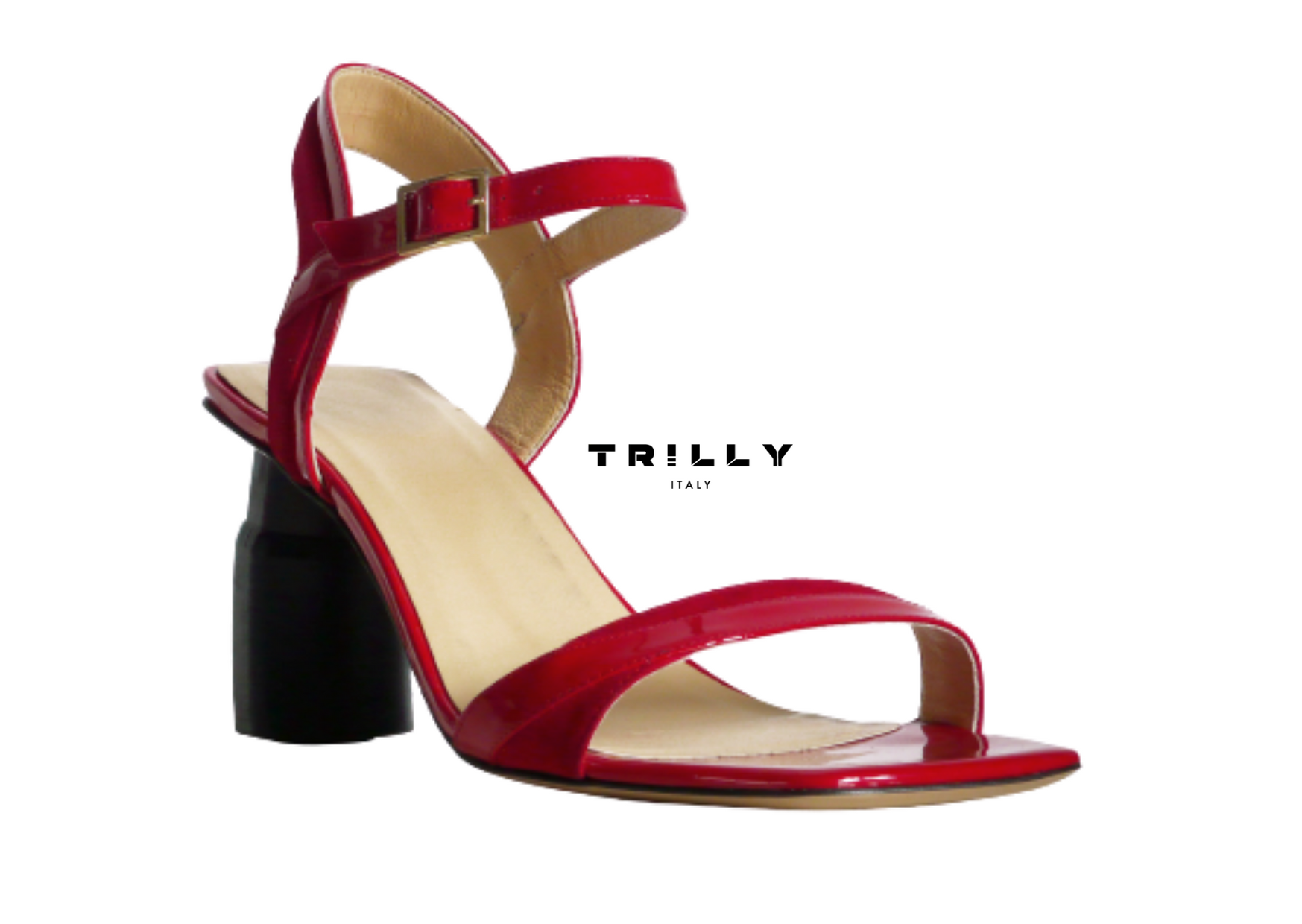 Trilly, la prima scarpa con tacco estensibile
Since their invention heel shoe never changed. The problem is inside the rigid structure that never changed and women are now used to suffering from pain or to bring a spare pair of shoes. These years of digitization and the evolution of women within the community have led to a radical change in needs. In fact, today's women prefer more comfort in everyday life than 10 years ago, the rules have changed and with them, our shoes must also evolve. Trilly was born for this needs, the first shoe with an extendable heel. Trilly is the first technology applied to a women's heel shoe, which allows, through the raising and lowering of the heel, to be able to change the height and, consequently, the structure of our shoes. The operation is extremely simple and intelligent: the user can choose whether to raise or lower the heel on 3 different heights (5cm, 6cm or 7cm) safely and with a simple click. The button is located on the inside of the heel and is away from the ground, this allows a more hygienic and clean use.
---
---
TRILLYTECH SRL
Veronica has gained a transversal experience in fashion, through the family business in the leather sector, she immediately developed a passion for craftsmanship and made in Italy. Before creating Trilly she worked for three years in the women's footwear sector, which allowed her to directly validate her idea, both in Italy and in England. She studied communication, publishing, and styling at the Costume and Fashion Academy in Rome.
Alessandro is an entrepreneur who has started and managed companies in sectors such as communication, digital marketing, and food.
The team includes: Raffaele Forlini CFO, Danilo Cesetti Product Manager, Erminio Cerbone Shoe Designer, Alessio Paoletti Product Designer, Edoardo Misino Project Manager.
---
Back
Data updated on 2023-11-14 - 4.10.03 pm
---