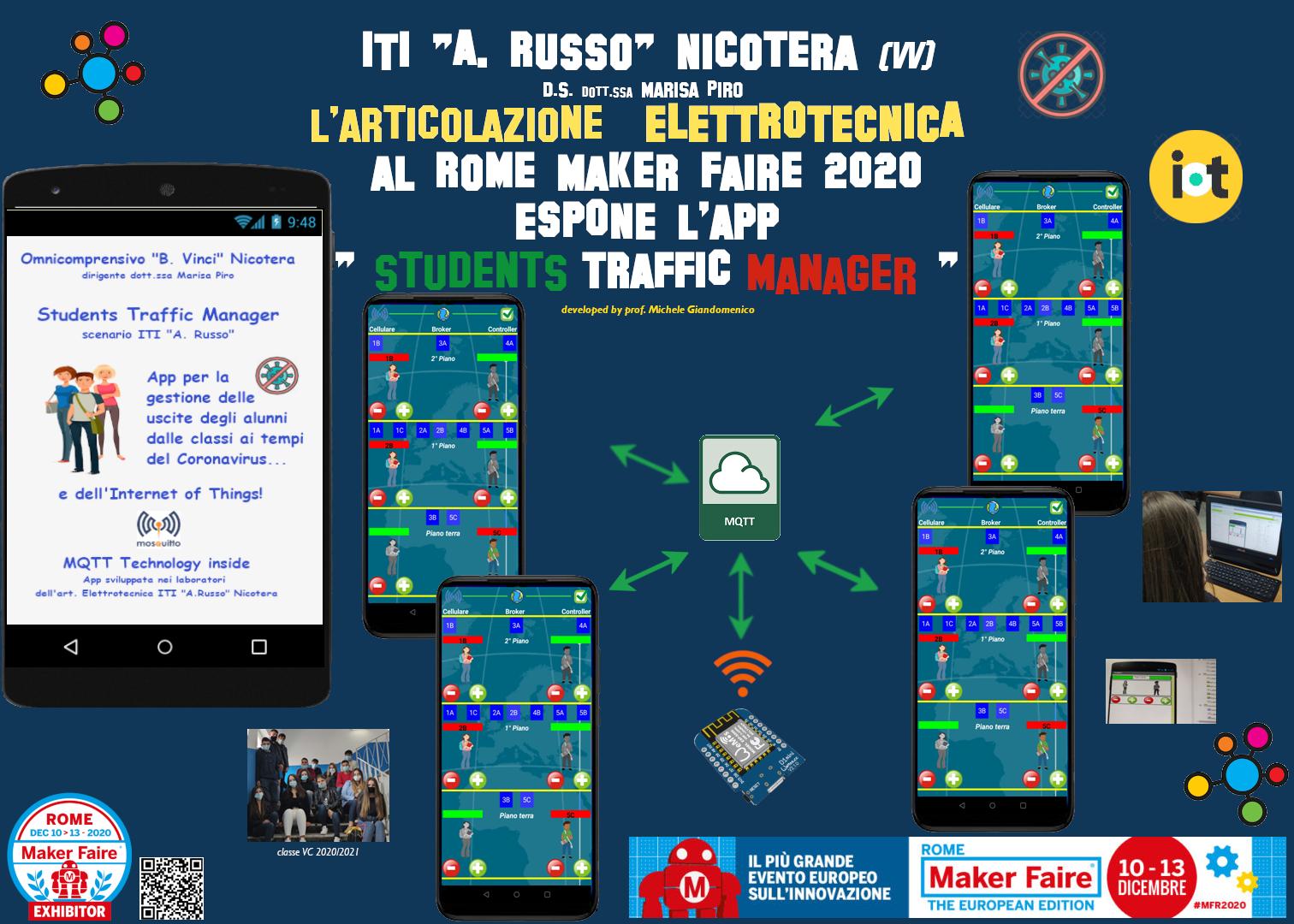 Students Traffic Manager
In time of Covid-19 this is the application that every school would like to have to easily manage pupils' exits from the classrooms to avoid crowds in common areas. Thanks to the Students Traffic Manager, which uses IoT technology, each teacher on his smartphone will have the situation of the outputs of the whole Institute in real time, thus being able to manage his class without having to continuously interface with school collaborators. At the end of the emergency, the System, with the appropriate modifications, could still remain in use, ensuring an orderly management of exits. The periods of crisis, despite the inconveniences, have always brought with them technological stimuli but to be able to grasp them you need the right skills.
---
---
Classe 5C art. Elettrotecnica ITI "A. Russo" Nicotera (VV)
Class 5C art. Elettrotecnica has always shown interest in the avant-garde technologies that our laboratories offer. Girls and boys who have experienced the wonders of Industry 4.0 and IoT and have been fascinated by it, sensing the incredible opportunities they offer.
---
---
Education
Classe 5C art. Elettrotecnica ITI "A. Russo" Nicotera (VV)
2020
---
Back

Data updated on 2022-11-08 - 10.59.34 am
---