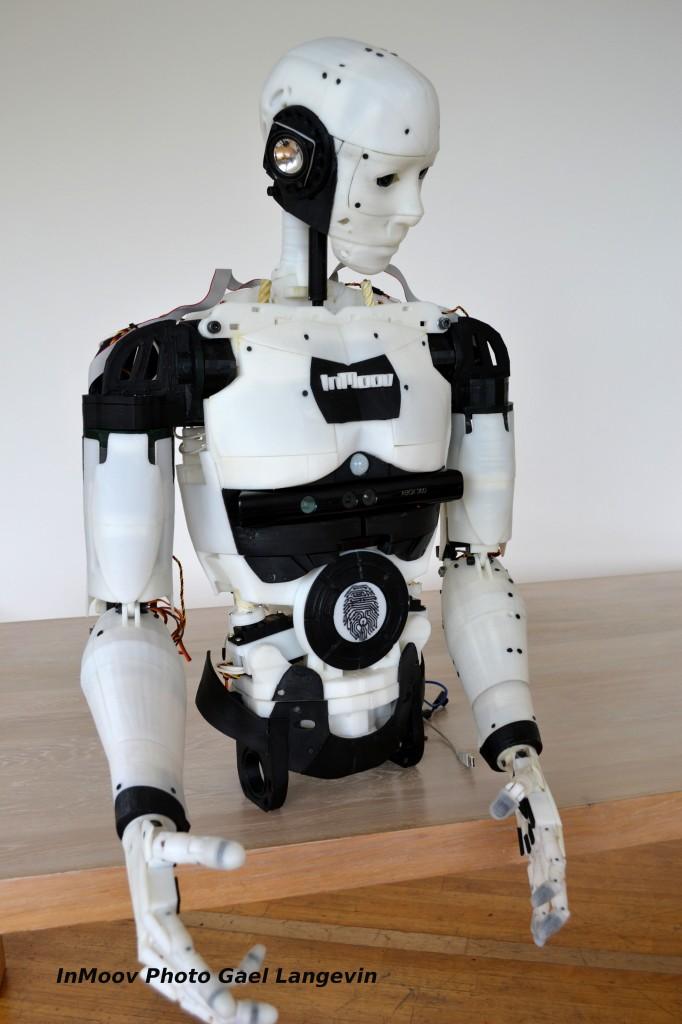 Robot L.I.S. - Riconoscimento real-time del linguaggio dei segni da Robot Umanoide
The project consists of a humanoid robot equipped with a fully mobile head, eyes, arms, hands, fingers, torso and shoulders, managed by two Arduino MEGA 2560s and a PC.
In the head there are two webcams for the recognition of objects and people and an audio speaker.
There is a 3D webcam, which allows the recognition of the movements of a human being in a 3D environment and the replication of the same by the Robot.
The Robot is controlled with voice commands for activating the functions available through a JAVA + Python interface.
A system is integrated that allows the recognition of sign language (LIS) through cameras and a pair of gloves, equipped with sensors.
---
---
Team DigiLAB - I.I.S. Alessandro Volta - Frosinone
The DigiLAB team operates within the creative digital laboratory for the research and development of innovative projects in the field of cooperative robotics and Artificial Intelligence which has been installed at the I.I.S. Alessandro Volta.
The group gathers the excellence among the students of our school and includes representatives of all four operational specializations, Computer Science, Electronics, Mechanics and Chemistry.
All projects are carried out with the team's autonomous development philosophy starting from a basic idea and realizing all the physical construction of the prototype at home with the help of 3D printers or CNCs.
The results have been didactically excellent and at the moment there are about 20 to 25 people working within it.
---
---
Education
Team DigiLAB - I.I.S. Alessandro Volta - Frosinone
2020
---
Back

Data updated on 2022-11-08 - 10.59.34 am
---