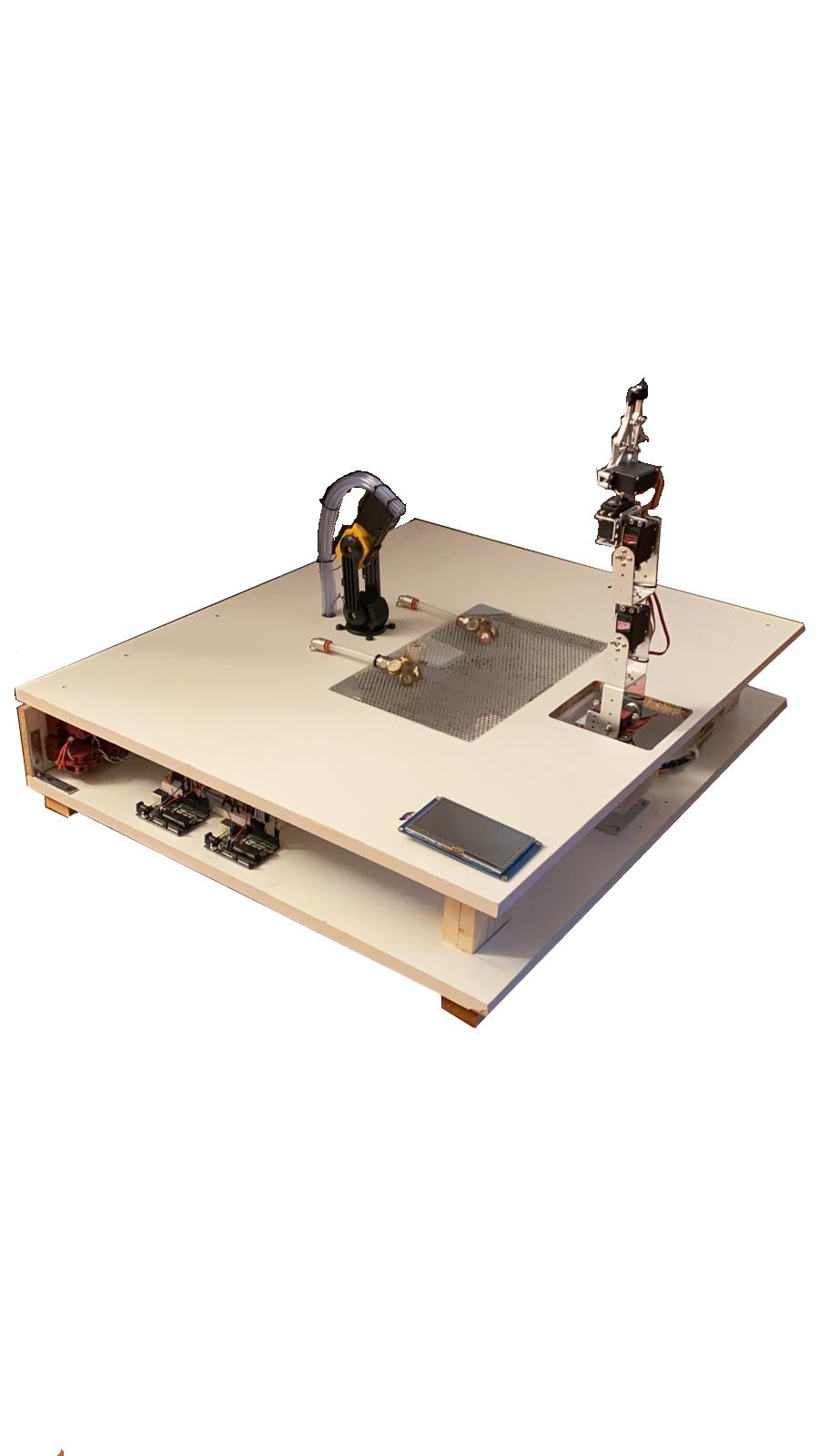 Autodrink
You can make your own drink, just how you want it. With the touch panel you can choose between different ready drinks, or create a new one by dosing 6 different drinks.
The foreseen phases are:
1) choice of drink 2) Washing of the glass 3) Hygienization of the glass 4) Filling of the glass 5) Delivery of the glass.
AutoDrink consists of 5 parts:
1) Robotic arm to move the cup to the various stations;
2) 2 pumps to wash and sanitize the cup;
3) filling station, with dispenser and scale;
4) control and power circuit;
5) operator panel with emergency controls.
---
---
---
Csz Dynamics
The group is made up of three students, Francesco Castelli- Andrea Sanella- Marco Zanella, attending the fourth year of the "Electrotechnical" articulation of the I.T.I.S. "Magistri Cumacini" of Como
---
---
Education
Csz Dynamics
2020
---
Back

Data updated on 2021-11-09 - 11.51.35 am
---