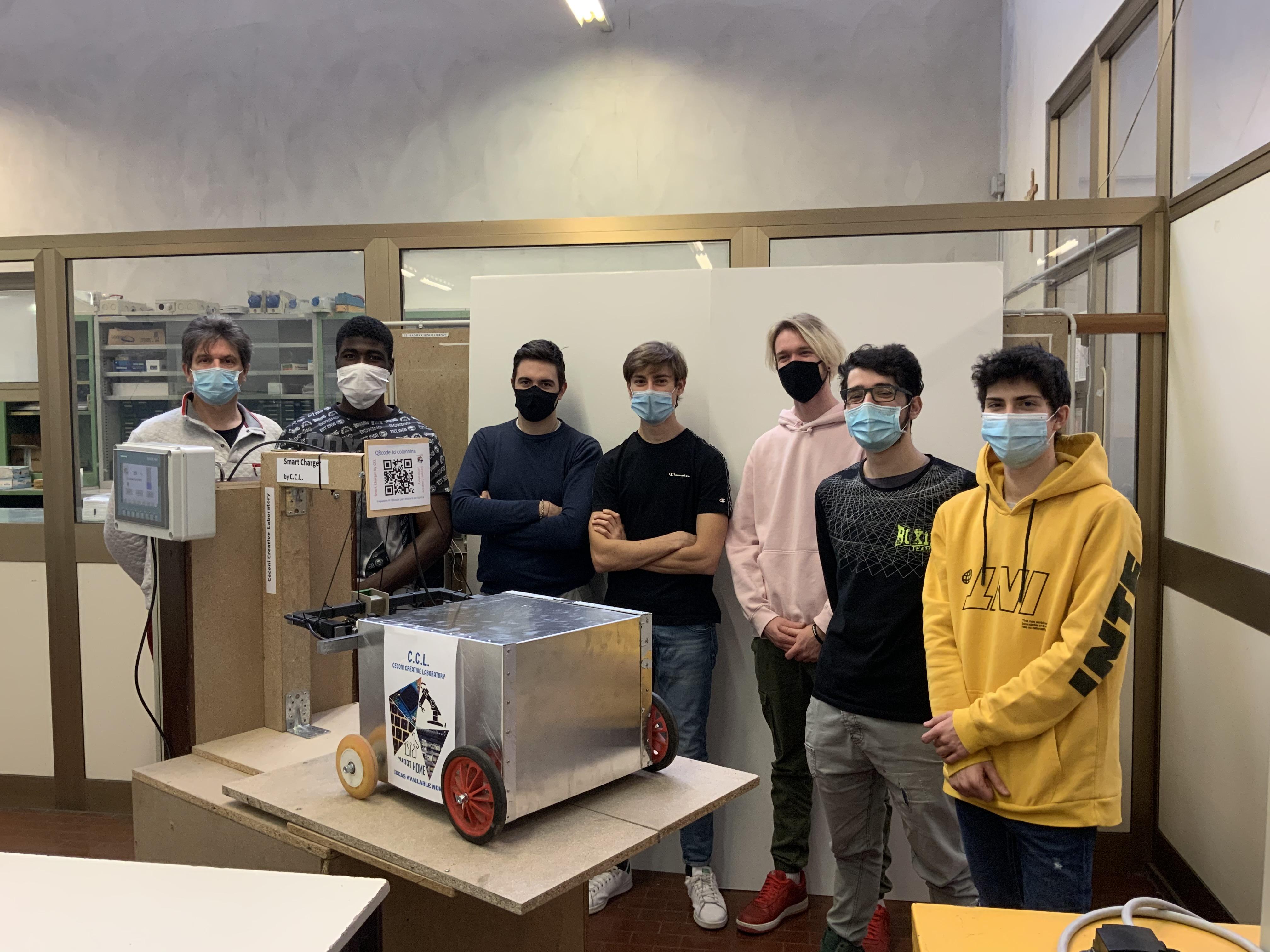 Smart Charger by CCL Ceconi Creative Laboratory
SMART CHARGER by CCL CECONI CREATIVE LABORATORY
It is a prototype of a wireless charger for electric cars (or even heavy vehicles).
The prototype essentially consists of four parts:
A PLC used as a main control device
An Energy meter to detect the amount of energy supplied
A Gateway to transmit charge data to the cloud (charge start: date and time; charge end: date and time; amount of energy to be counted);
A Device similar to a transformer to allow the transmission of energy through a magnetic field and then the charme
All operations can be controlled remotely, for example via mobile phone (with the node red dashboard or on the Ubidots educational free website) without getting out of the vehicle and without the need to connect the charging cable.
---
---
5 A MANUTENTORI IPS CECONI UDINE
We are students from Udine, a small city in the north east of Italy. We attend the last year of a vocational school called IPS Giacomo Ceconi in Udine. We are enthusiast about new technologies and our first goal is to respect environment: that's our main interest. We work in a special laboratory that we called Ceconi Creative Laboratory: It's our School FabLab where we experiment togheter our teachears, and where we designed and built our prototype of smart charger. Respecting nature and the environment through mechatronics is our slogan.
---
---
Education
5 A MANUTENTORI IPS CECONI UDINE
2020
---
Back

Data updated on 2022-11-08 - 10.59.34 am
---