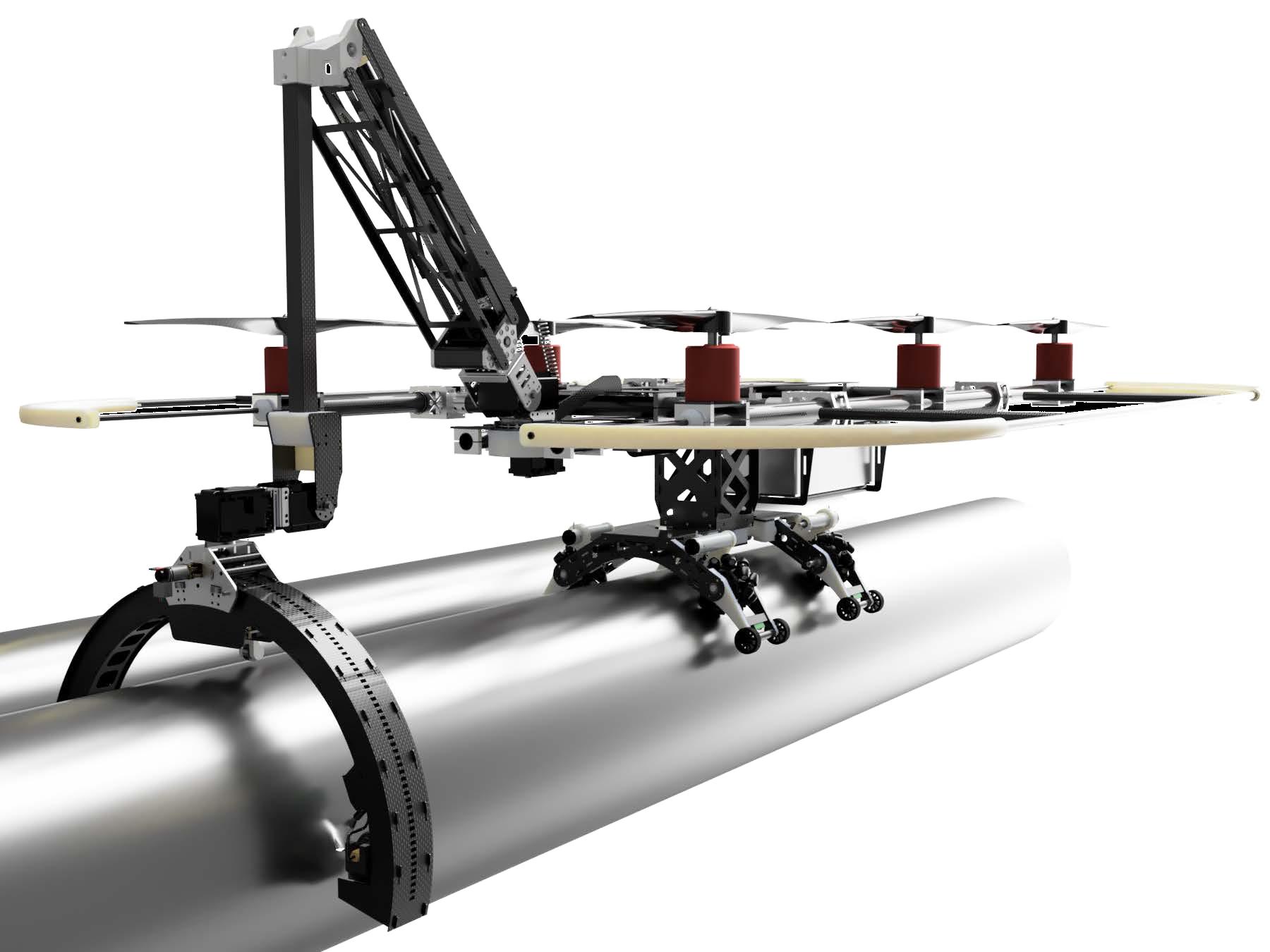 NEABOTICS srl
HYFLIERS is a research and innovation action of EU Horizon 2020 programme for advanced robot capabilities research and take-up, worth 3,9 million euro funding. HYFLIERS, running from 2018 to 2021, will develop the world's first industrial integrated robot with hybrid air and ground mobility with a long-reach hyper-redundant manipulator capable of reaching sites where no other robot can access, reducing the exposition of human inspectors to potentially dangerous working conditions. Targeting ultrasonic thickness measurements for oil and gas refineries and chemical plants, the results could be applied to many other robotic inspection technologies.
The consortium is composed of eight partners from five countries (Finland, Spain, Italy, France and Switzerland), including high reputation universities, research institutes, industrial partners with research and innovation development capabilities, and two world leading oil and gas industrial companies.
---
---
NEABOTICS srl
Vincenzo Lippiello was born in Naples, Italy, on June 19, 1975.
He received the Laurea degree in Electronic Engineering and the Research Doctorate degree in Information Engineering from the University of Naples Federico II in 2000 and 2004, respectively.
From 2000 he was with the Department of Electrical Engineering and Information Technology of the University of Naples Federico II, where he is currently Associate Professor in Robotics and Automation.
His research interests include visual tracking and servoing of robot manipulators, 3D object grasping, grasp synthesis, visual/force control, and aerial manipulation. He has published 150 journal and conference papers.
In 2018 he found the spin-off NEABOTICS with the aim to design and develop advanced robotic solution for test, inspection and maintenance task.
---
---
Research
NEABOTICS srl
2020
---
Back

Data updated on 2022-11-08 - 10.59.34 am
---