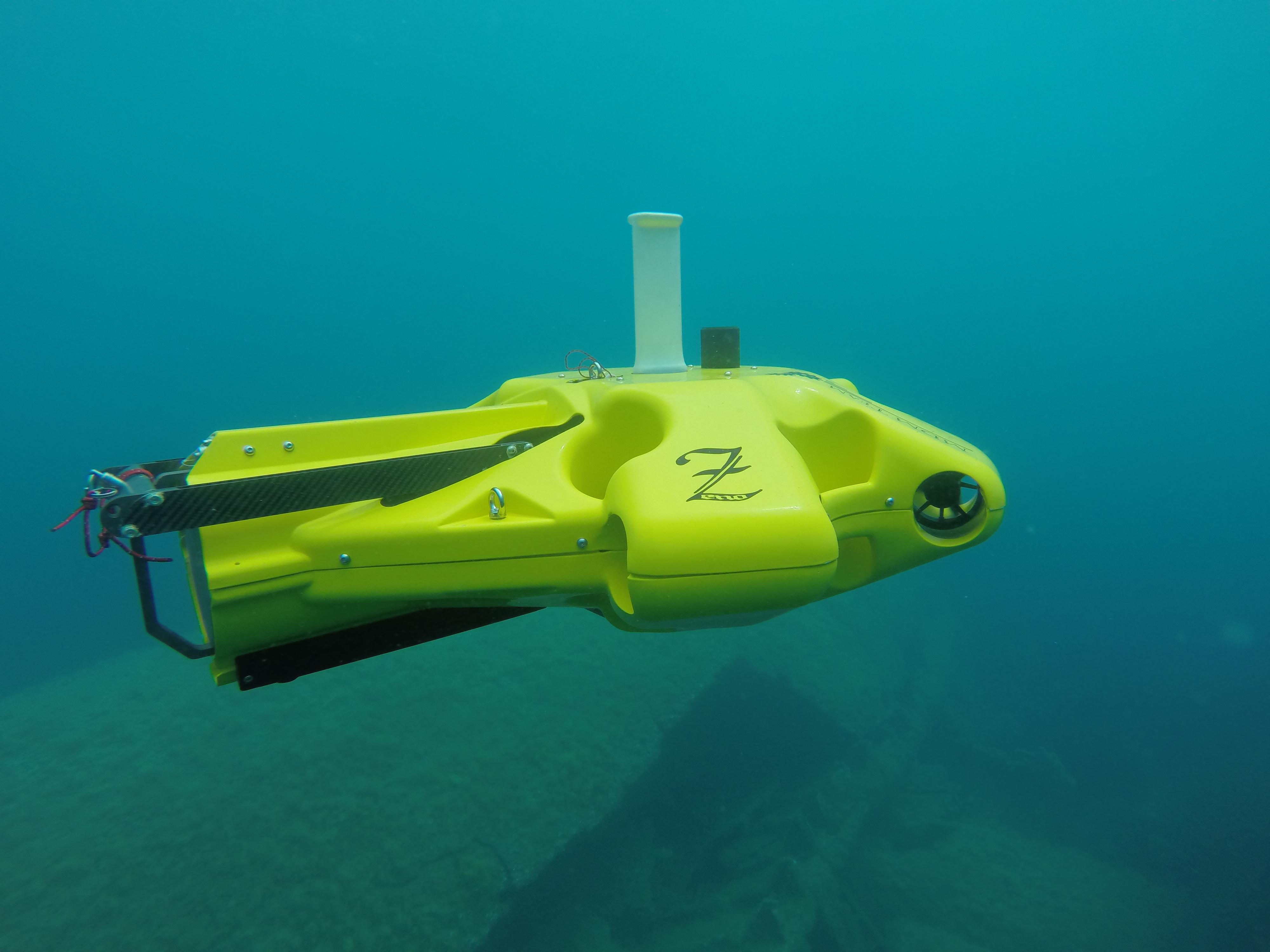 MDM TEAM SRL
The new Zeno AUV is a new concept AUV, designed by the Italian company MDM TEAM srl, an official spinoff of the University of Florence. The vehicle, characterized by hovering capability, is equipped with 8 thrusters with an high level of isotropy allowing not only to perform survey but also to hover counteracting current from many direction. Zeno AUV can be customized with the main optical and acoustic payload sensors according with the state of the art. Moreover, it is a light, 2 person portable vehicle characterized by high transportability and manoeuvrability.
Thanks to a fast replacement battery package, expressly designed for Zeno AUV, the critical issue of the low mission autonomy typical of the low cost AUVs can be overcome in satisfactory way.
A user-friendly graphical user interfaces and a powerful software for the control of Zeno AUV have been designed to facilitate the access of the archaeologists in particular and of the end users more in general to the developed technologies.
---
---
MDM TEAM SRL
MDM Team is an official spin-off company of the University of Florence, founded in 2012 by a group
of professors and researchers of the Department of Industrial Engineering. MDM Team combines
several leading experts to support design and prototyping of complex mechatronics systems. MDM
Team has a core team with many years of experience in prototyping of complex robotics systems,
including underwater vehicle design and control; surface vehicle design and control; inertial navigation
systems; inertial measurement units; sensor fusion; human machine interface design; simulation of
mathematical models; numerical optimization and systems architecture. Most of the core team has also
several experiences in successful start-ups, both in Italy and in other countries (i.e. Norway).
---
---
Research
MDM TEAM SRL
2020
---
Back

Data updated on 2022-11-08 - 10.59.34 am
---