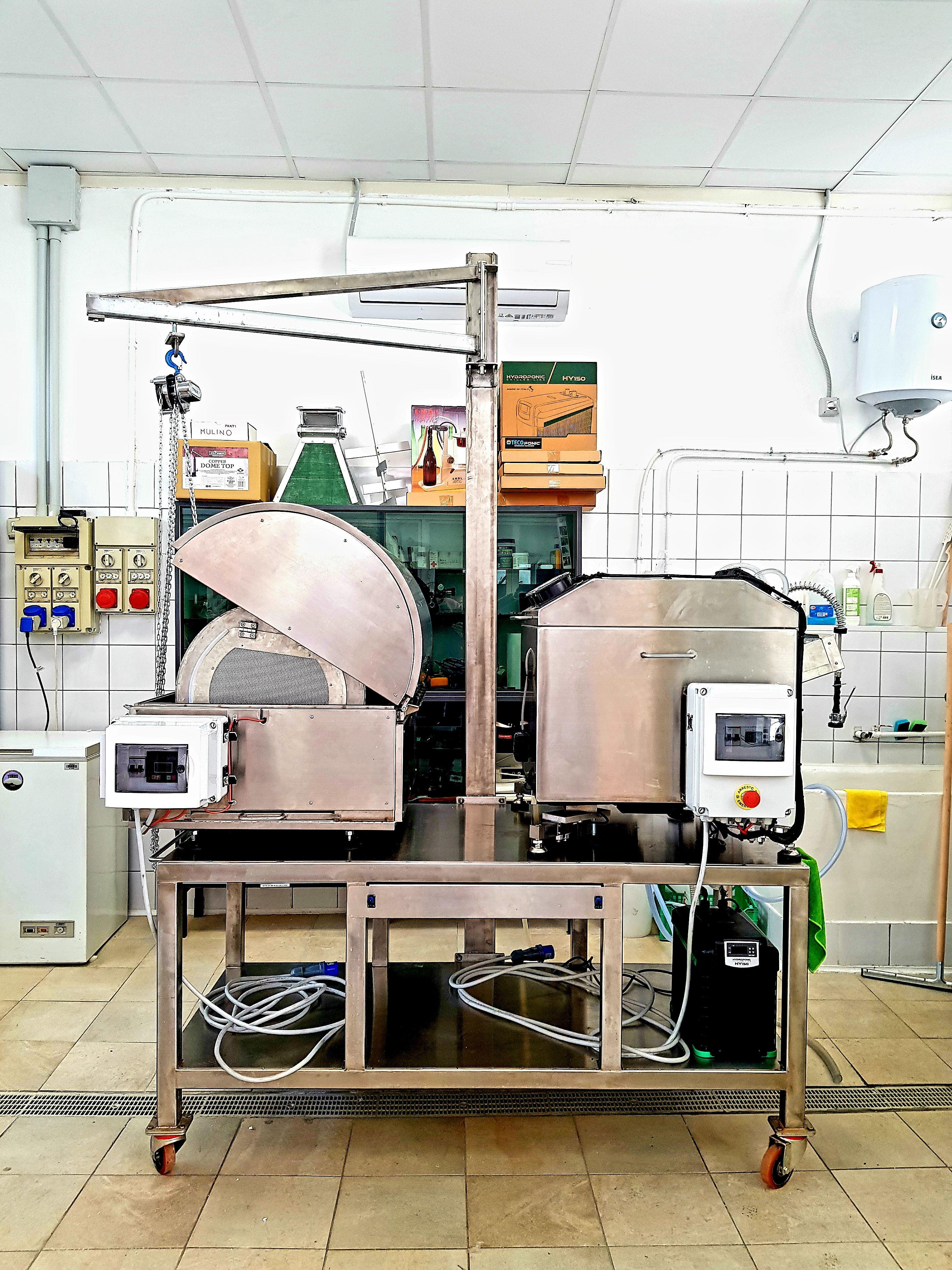 Impianti pilota per la maltazione, la produzione di birra ed applicazioni digitali nella filiera brassicola e cerealicola
Two pilot plants were prototyped, 1 micro malting system for cereals and other products (e.g. legumes) and 1 digitalized nanobrewery. The systems, developed in collaboration with Arzaman S.r.l., use the SmartPID controller as their beating heart. The controller allows the management of processes and all production phases (for the nanobrewery also remotely via the MQTT IoT communication protocol) with absolute precision (0.1 degrees Celsius). In this way, the management and logging of data, extremely precise and repeatable, allow R&D applications related to process and product innovations.
---
---
CREA
Permanent researcher at the Research Centre for Engineering and Agro-Food Processing (CREA-IT) of the Council for agricultural research and economics (CREA). Researche topics regard applications of digital engineering technologies and numerical methodologies of biosystems, agro-food and agro-industrial (ICT, IoT, imaging, RFiD, spectrometry, proximal sensing, thermography, inferential or predictive multivariate modeling, electronics and open source software), also in relation to digital and precision agriculture applications. Realization of optoelectronic and mechanical prototypes and for the agri-food processing in particular of the brewing industry. He develops and implements innovative algorithms (TPS color calibration, backwarping) and software procedures for acquisition, processing and control (Matlab, python). It also deals with sensors for pre- and post-harvesting, logistics (transport through intermodal passive refrigeration and distribution), rapid and non-destructive techniques for the analysis and certification of aspects of the quality of products (agricultural and agri-food) and systems (farms, greenhouses, fruit processing plants, forest), even non-food (pellets and wood chips).
---
---
---
Back

Data updated on 2022-11-08 - 10.59.34 am
---