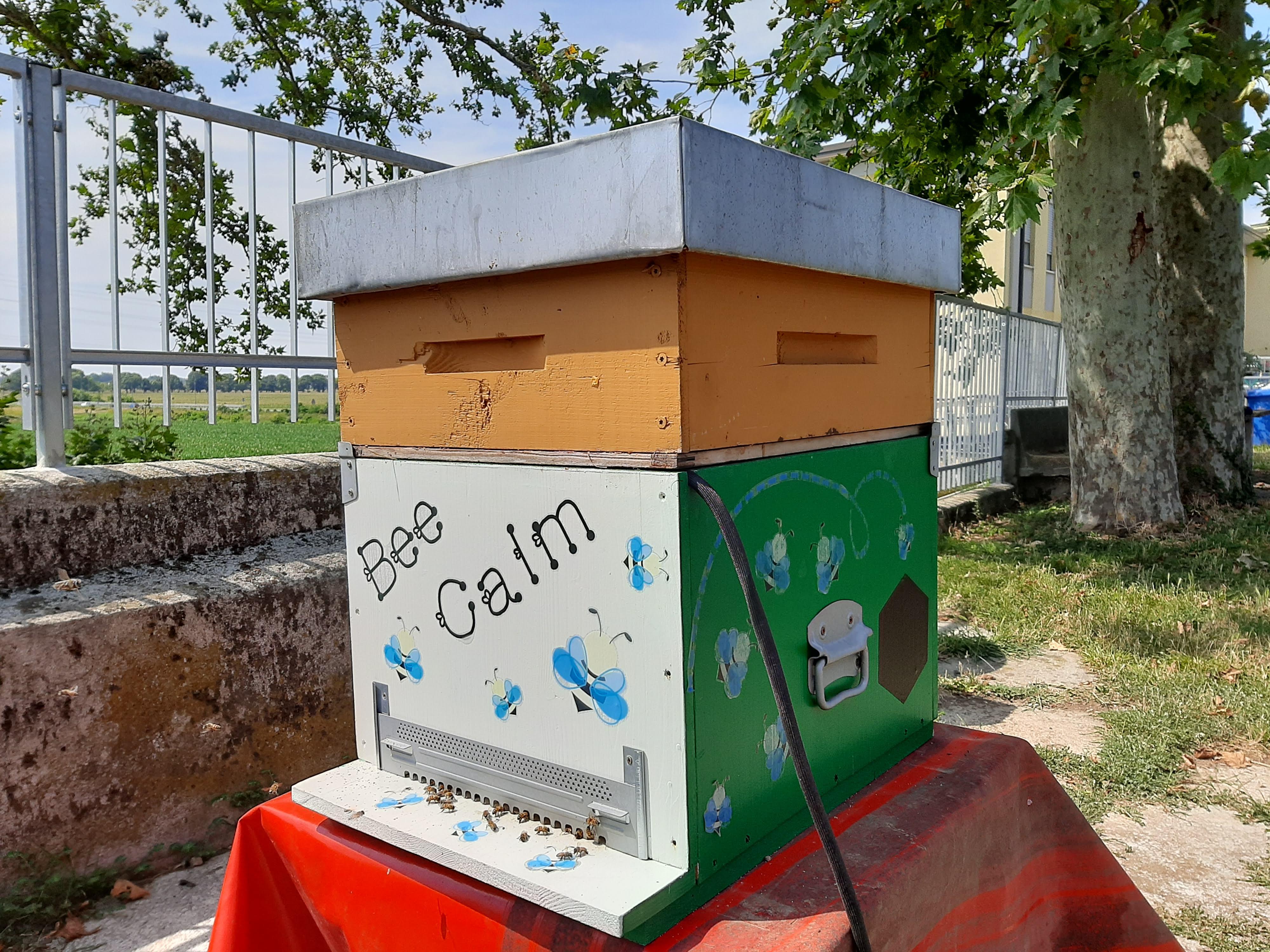 Tecnologie digitali a supporto dell'apicoltura: l'arnia sensorizzata
The innovation consists in a sensorized hive frame and a scale that allow to monitor some crucial parameters of the system BEE-SWARM-HIVE. The complex of sensors acquires data of internal humidity, temperature, vibration and noise, weight of the hive and external temperature. Data are represented on real time on the PC or mobile devices by means of a customizable dashboard. The innovation is based on ARDUINO system and represents a tool for beekeepers to monitor the hive remotely and to be informed about anomalies immediately.
---
---
CREA
Simone Bergonzoli after obtaining a Bachelor degree in Agricultural Sciences at the University of Tuscia of Viterbo in 2008, he specialized in Urban and Rural Environment Sciences following a course on Agroecology and Organic Agriculture, which led to the achievement of the Master's Degree in 2011. He obtained the PhD in engineering of agricultural and forest systems (AGR 09, Agricultural Mechanics) in 2015 at the University of Viterbo. In 2009, he did an internship as an intern / reporter at the Latin American and Caribbean department of the International Fund for Agricultural Development (IFAD), for the preparation of a report on rainwater harvesting techniques for agricultural purposes in Central America and the Caribbean. From 2016 to today he works at CREA-IT as a researcher. Simone Bergonzoli is a beekeeper since 2012.
---
---
---
Back

Data updated on 2023-09-29 - 2.55.48 pm
---