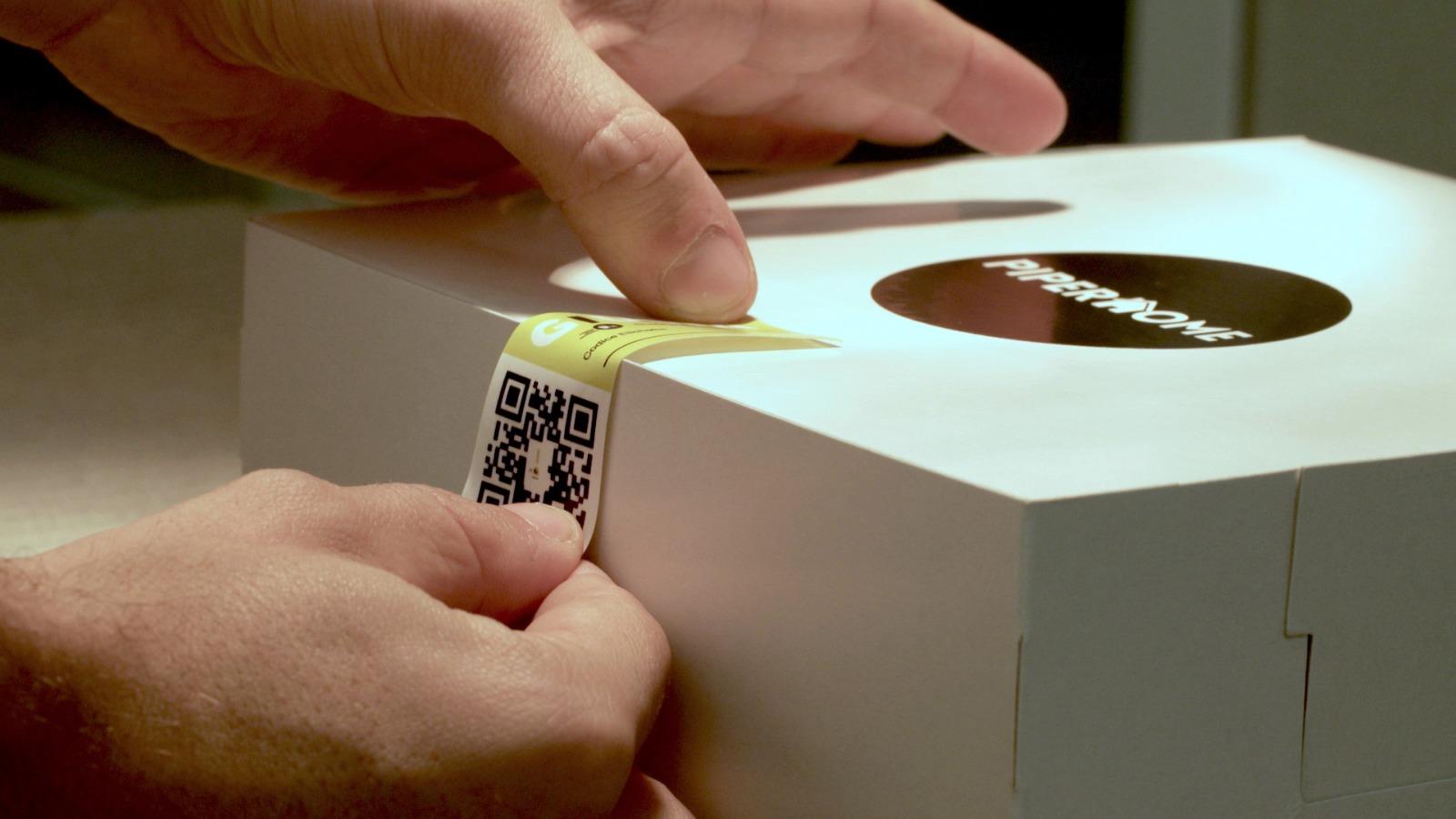 TrustDelivery in TrustDelivery/GIUSTA
Trust Delivery is a new ecosystem that guarantees food delivery based on consumer guarantee and trust. The restaurant ensure the customer a transparent product, attentive to safety and control of standards.
TrustDelivery provides, for the restaurant and for the rider, the execution of a list of safety measures developed by Authority specific with food safety guidelines.
A prerequisite for using the TrustDelivery service is the condition that public establishments (restaurants, bars, pastry shops, pizzerias) integrate the packaging and transport of the food delivered at home in their HACCP plan.
The security measures monitor the preparation, packaging and delivery of food through a tamper-evident label-seal that leaves traces of any opening of the package after leaving the kitchen.
All production and delivery steps are tracked and visible in the blockchain by scanning the QR code.
The QR code, affixed to the label, scanned with the smartphone, shows through an app the security procedures adopted, recorded in a database where everything stored is no longer editable (Blockchain).
TrustDelivery is an innovative solution that exploiting more technologies: blockchain, QR code, CX / UX allows you to manage in a single solution the traceability of security processes related to the food production and packaging, the guarantee of transport and the rider, which is identified, and the management of a new CX that directly relates the operator and the customer. Through the QR code and the landing page, the restaurant enters the direct relationship with the customer, for an advanced management of the relationship and can show its customer the quality of the food and the value of the work done.
---
---
---
Virgilio Maretto
TrustDelivery


Virgilio Maretto - CEO pOsti


Giovanni Procaccino - CMO


Antonio Samele - CTO


Stefano Silvi - Sustainable Subject Matter Expert


GIUSTA


pOsti srl


Starbox srl


Hotbox srl


SeeYouFood srl


La pecora Nera


The foodCons


Elena Musco


Virgilio Maretto


Giovanni Procaccino


Antonio Samele


Andrea Vitaletti


Paolo Santoro


Stefano Silvi


---
---
Life
Virgilio Maretto
2020
---
Back

Data updated on 2021-11-09 - 11.51.35 am
---