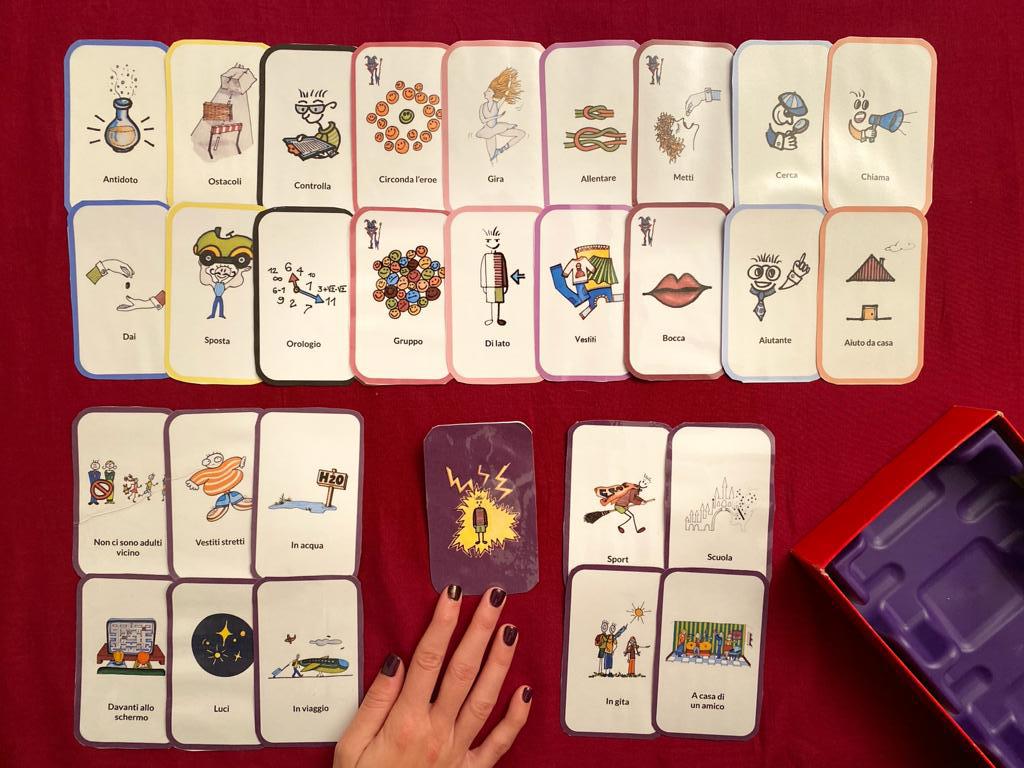 Spellbound: un kit per i pazienti epilettici e i loro caregivers
"Spellbound" is a service which is made of a card game and an app. The card games explains playfully what epilepsy is at school, while the app is a set of challenges for the caregivers, that can find useful information. They share a gameful approach to a difficult theme like epilepsy. The card game is set in a magical world where an epilepsy crisis becomes a spell which is suddenly cast on a person. The players have to save him/ her by making the correct combinations and avoiding obstacles.
The app uses challenges and quizzes to help the caregivers to learn the right approach to difficult situations.
---
---
Ilaria Capra
Ilaria, 24 y/o, born and raised in a small town in Emilia Romagna. I graduated from a language high school with top grades and I have a good knowledge of English (C1), German (B2) and Spanish (B2). After the graduation I tried to follow my dreams and I ended up at Milan's Politecnico where I studied Interior Design and I got my degree in 2018. After attending CREA Summer Academy intensive workshop I got interested in Service design and I found a depliant about a new university course in Advanced design at the university of Bologna, an excellent opportunity to go back to my region and discover the city of Bologna, that I love very much and my new home. I just got my Master degree and during this course I got to know many interesting activities related to startup, open innovation and interaction design. I took part to the Call for Idea organized by Almacube, the university's incubator, and I presented the startup (YANA) that I had developed at the end of CREA Summer academy at the 2019 Startup Day. I took part to many activities related to services for the city and for my thesis project I'm planning a service that I want to present you, which engages me directly.
---
---
---
Back

Data updated on 2023-09-29 - 2.55.48 pm
---