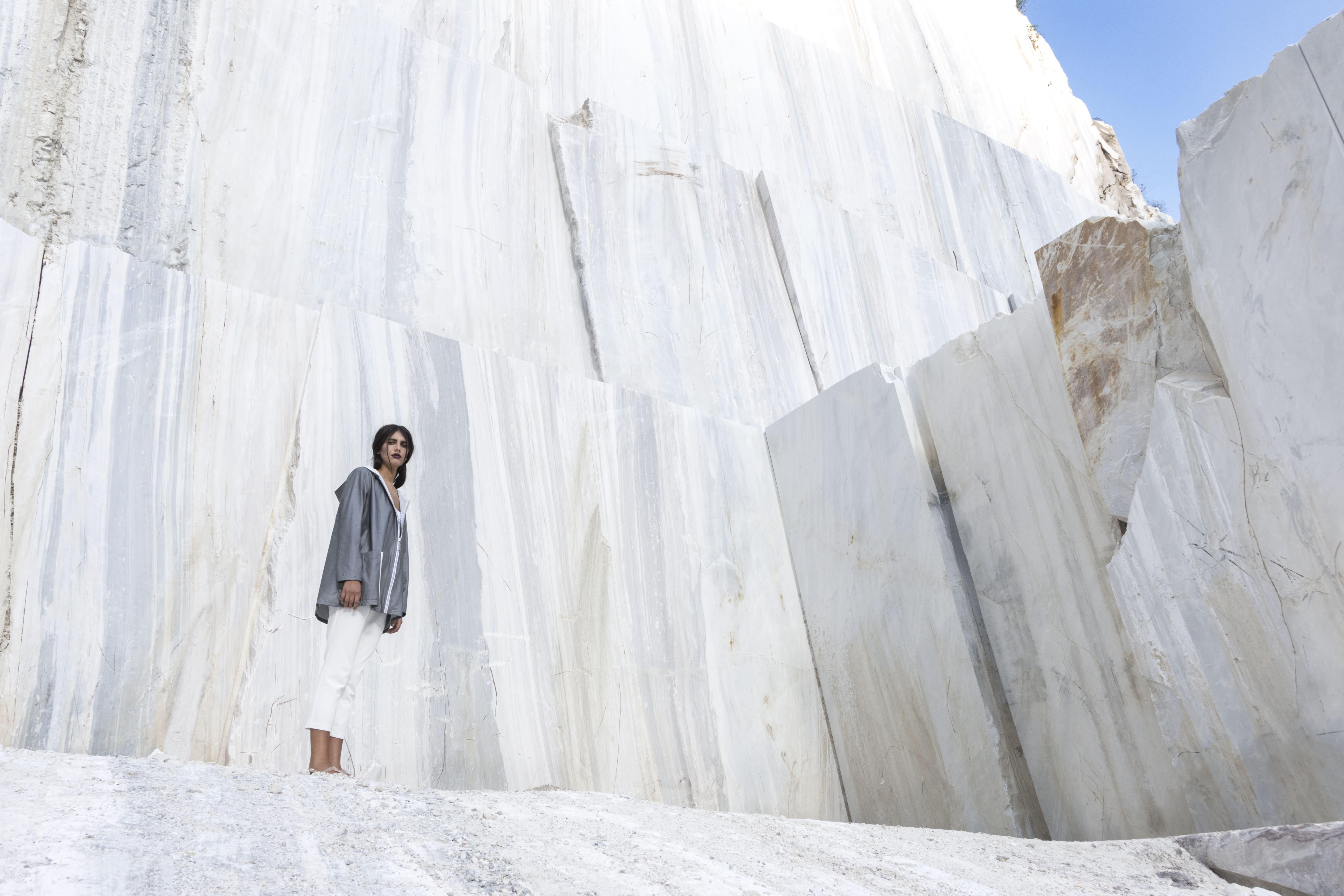 Wear Real Marble Stone
Fili Pari is the innovative Start Up focused on research and development of unconventional materials for the textile industry, respecting the territory and the environment. The Start Up is a specialist in the development of cutting-edge technologies for the enhancement of marble powders. Fili Pari aims to contribute to protect the land and valleys from the mountain's dismemberment, and encourage the use of by-products as a raw material.
The project was born among the university desks of the Politecnico di Milano with the aim of telling new stories and atmospheres with an innovative and emotional flavor, introducing Italian research, design and creativity. Fili Pari term represents the anagram of Fripi and Ali, the two founders: an immediate reference to the thread, to the textile world.
---
---
Altaroma - FILI PARI
Francesca Pievani is a designer graduated in Politecnico of Milan, curious and innovation-oriented in both fashion and applied textile technology. Passionate about research and development of new material in the fashion sector, she was selected by BMW Group Designworks USA for the BMW Creative Lab powered by Napapijri project. Later on, she specializes in Project Management for a Milanese event studio.
Alice Zantedeschi is a designer focused on product development, graduated in Politecnico of Milan. Alice worked three years for a men's clothing startup based in London, following the design and production of the collections in Italy. In these years she discovered the passion for research and production, elements that are usually behind the scenes of Fashion Business, and deepened his skills.
---
---
Life
Altaroma - FILI PARI
---
Back

Data updated on 2023-09-29 - 4.12.39 pm
---