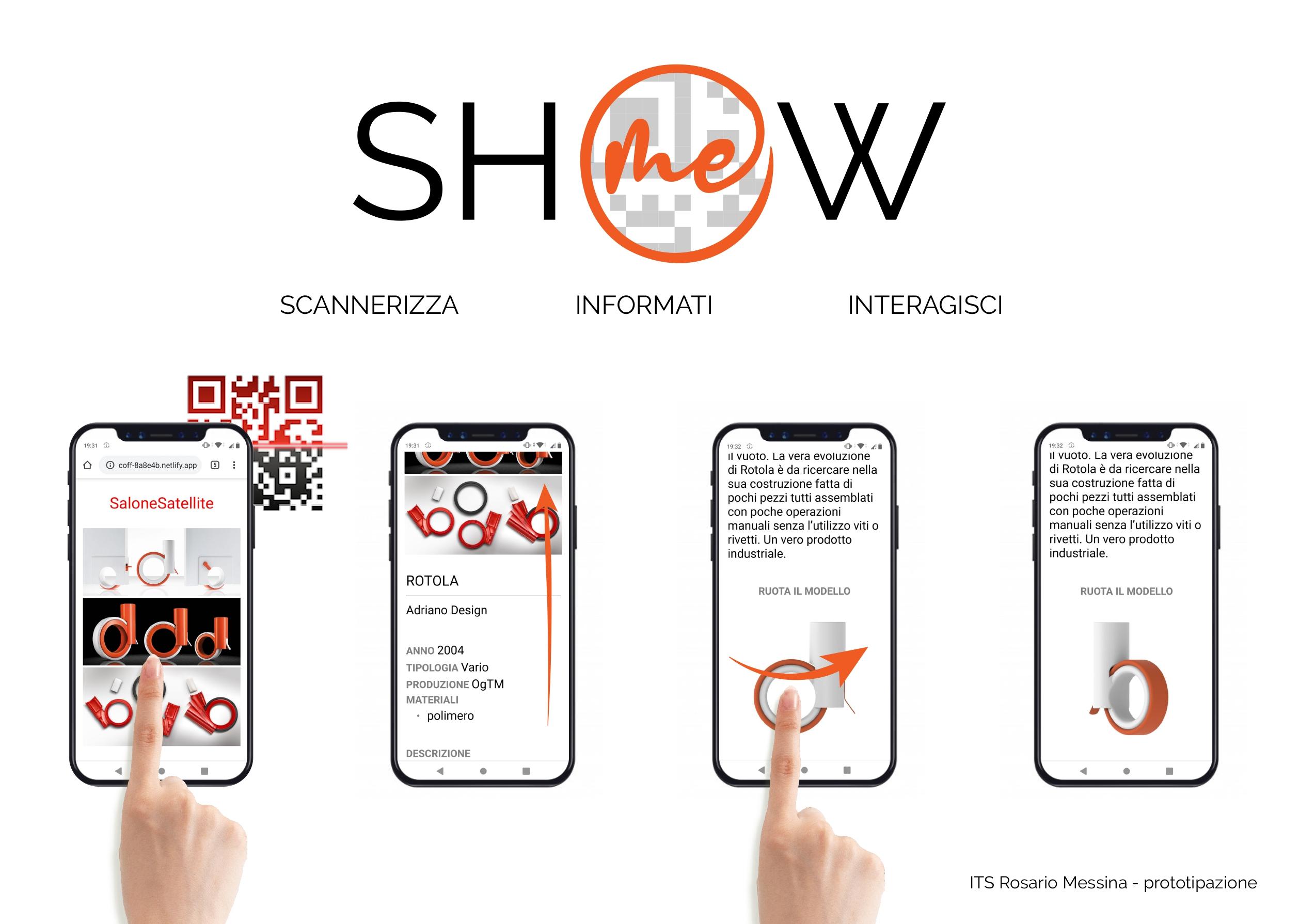 Show Me
The "Show Me" project promotes the artistic heritage of the Permanent Exibition of the Salone Satellite, through digital archiving of the works and the possibility of an innovative use of the Collection with QR codes.
The project included the following phases:


Verification and updating of the product database


Creation of digital descriptive cards of the products complete with images


Creation of digital platform that will host the descriptive cards and allow the generation of QR codes. The QR codes are scanned by a third-party application that refers to a link to which all the data relating to the product are shown in a responsive format.


This part includes:


Implementation of the management platform


Creation of product presentation pages


Put into production


Subsequently, the system can be further implemented with the addition of the following phases:


iOS and Android app development


App publication in the stores


---
---
Fondazione ITS R. Messina
SERAFINI SIMONA
She's working for over twenty years in the sector of professional training from Vet educatione (after the eighth grade) to ITS Higher Technical Education.
She is able in the following skills: selection; counseling; training processes for the development of soft skills; planning and didactic evaluation processes with a focus on skills; executive coordination of funded projects; tutoring of training courses (continuous, permanent and specialization training).
NIKULINA ELIZAVETA
She was born in Moscow, Russia, 28 years ago.
Teacher of digital prototyping, design thinking and history of design, she works in Higher Technical Education at the ITS Rosario Messina Foundation Lentate sul Seveso MB.
Degree in "Industrial Product Design" at the Politecnico di Milano
---
---
Education
Fondazione ITS R. Messina
2020
---
Back

Data updated on 2022-11-08 - 10.59.34 am
---