---
---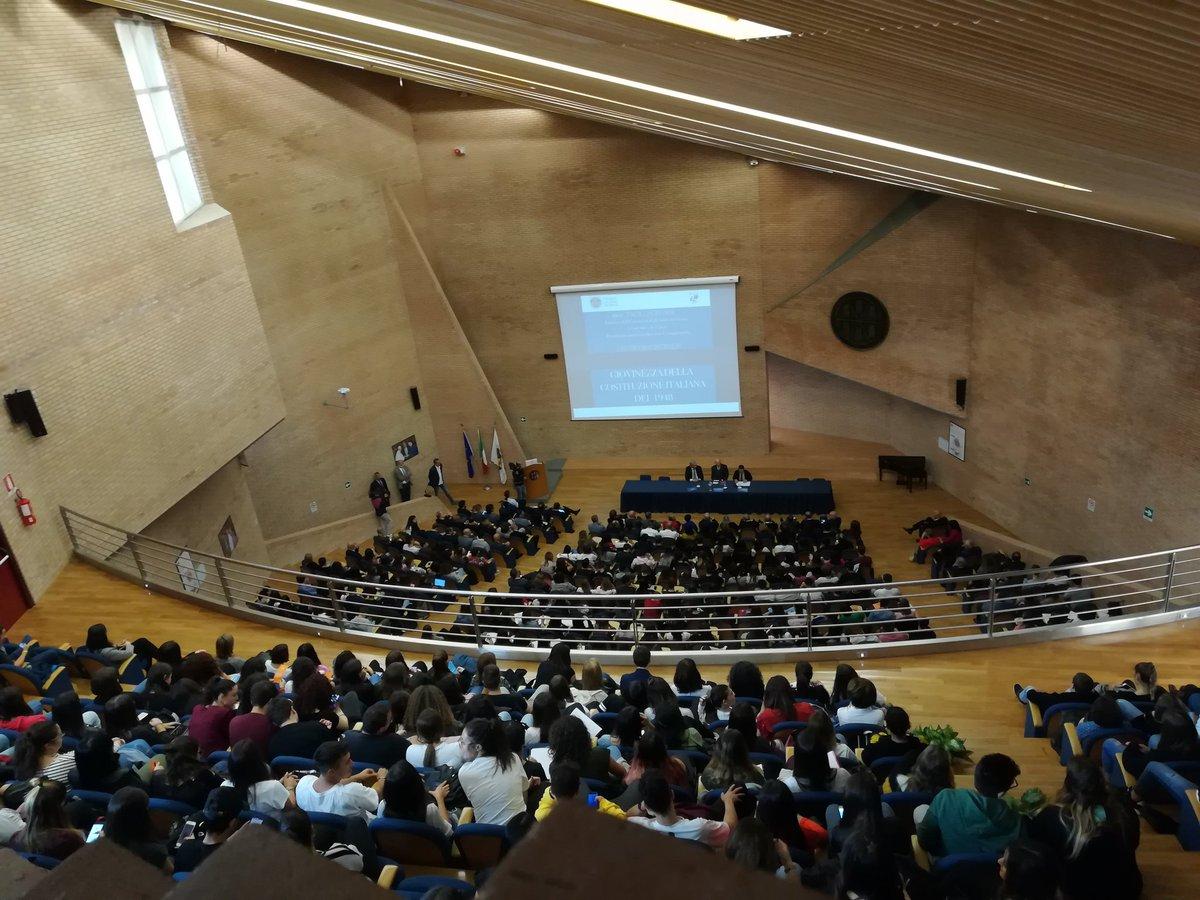 ATTICUS
ATTICUS is a hardware/software system based on artificial intelligence able to constantly monitor an individual and to notice anomalies that affect both his state of health and his behaviors (e.g., habits, movements). All this through a "smart wearable", which acquires, in a non-invasive way, the vital parameters of a person, two electronic devices that acquire data and analyze the movements of the person and a decision support system that can predict any abnormal situations and communicate them to a monitoring station. ATTICUS is a flexible and extensible tool capable of operating in different application scenarios.
---
---
University of Molise
Established since the Academic Year 1982/83 in Campobasso, the University of Molise is one of the youngest universities in Italy. The first Faculty established is Agriculture with the Degree Course in Food Preparation Sciences, the right course for the socio-economic context in which the new university center was going to fit. Immediately after, the second institution: The Faculty of Economic and Social Sciences with the articulation in two Degree Courses, Economic and Social Sciences and Administration Sciences. In 1992 Law became the third Faculty of the University of Molise, ten years after its establishment, while in 1993 the Faculty of Mathematical, Physical and Natural Sciences was established in Isernia with the Degree Course in Environmental Sciences. The activation in 2004 of the Degree Course in Production and Management of IT Services (which will become Computer Science after a few years), in 2006 of Engineering and Medicine and Surgery and in 2016 of the Master's Degree in Security of Software Systems complete the training offer, composed of 18 three-year degrees, 13 master's degrees, 3 single-cycle Medicine and Surgery and Law and Primary Education Sciences, the School of Specialization for Legal Professions, the Specialization Schools of the Medical Area and several University Research Centers and five PhD courses ranging from Biology and Applied Sciences to Ecology and Territory; from innovation and management of public resources to agricultural technologies and biotechnologies to then move on to translational and clinical medicine.
The research and training offer refer to six Departments (Department of Agriculture, Environment and Food; Department of Biosciences and Territory; Department of Economics; Legal Department; Department of Medicine and Health Sciences "Vincenzo Tiberio"; Department of Humanities, Social and Education) which cover the areas of agricultural, environmental and forestry sciences, biological sciences, computer science with the master's degree in software systems security, engineering, economics, law, medicine and surgery, motor science, political science, social service, communication sciences, tourism sciences, literature, teacher training.
The University of Molise has about 8000 enrolled students, a teaching staff made up of 292 teachers and researchers and 238 members of the technical-administrative staff; there are over 260 Erasmus program agreements with 500 foreign institutions from 60 countries, 7 extra Erasmus international mobility agreements and 27 free places for students at College Italia in Manhattan.
Today, the University has three locations: Campobasso, Termoli and Pesche (IS). It has very modern owned structures, most of them built from scratch, for about 45,000 square meters. In recent years, the efforts have been directed primarily towards the construction of the central library, the sports hall and student residences in relation to the growing demand from students from other regions.
---
Back
Data updated on 2023-11-14 - 4.10.03 pm
---