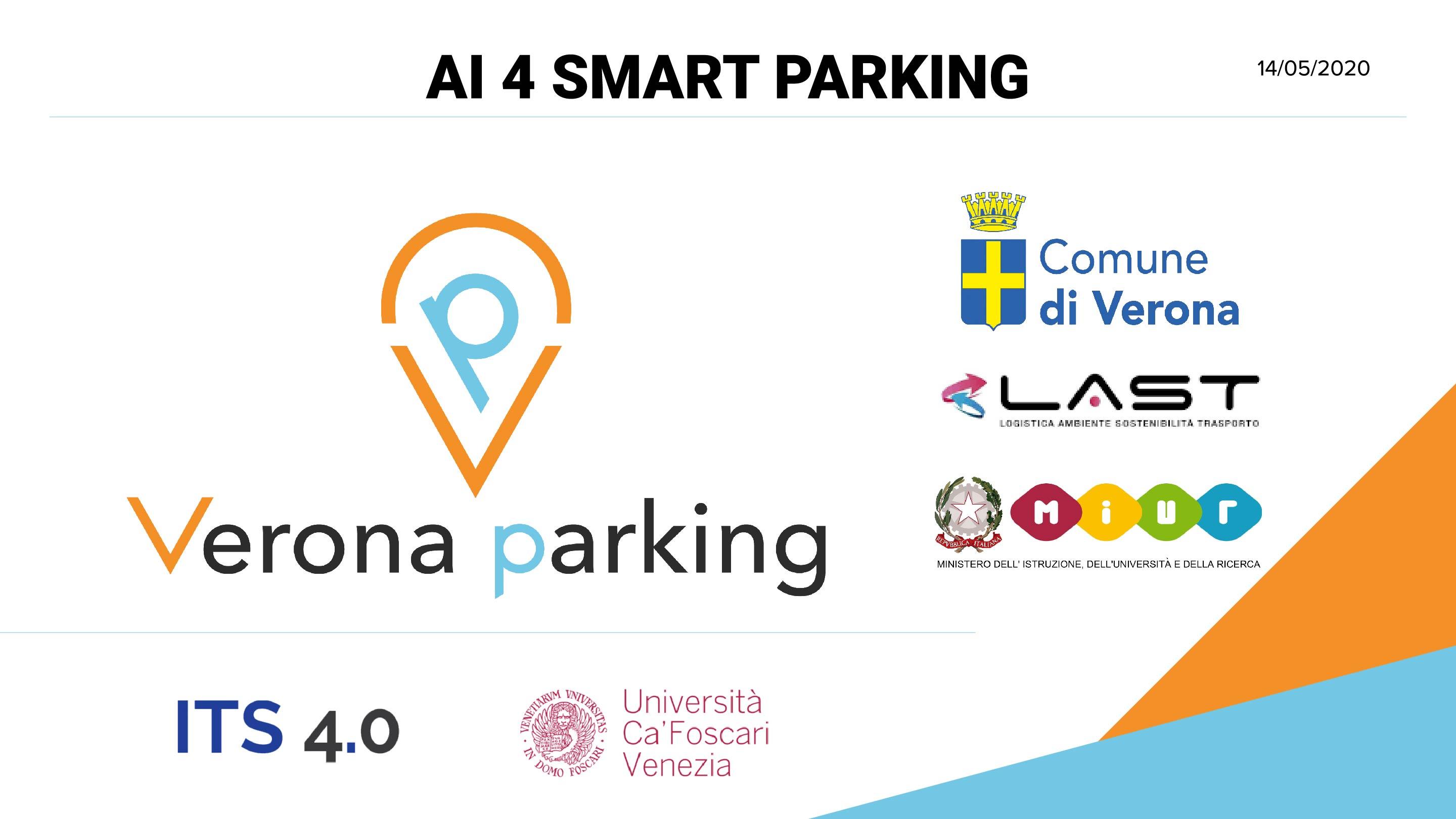 A.I. 4 SMART PARKING
A.I. 4 SMART PARKING- VERONA PARKING.
App that allows you to park easily in the city centre by tracing free car parks avoiding traffic jam, pollution and ....stress!
---
---
ITS Academy LAST Verona
ITS Academy Last students' who developed, in cooperation with Verona public administration-mobility office, the APP VERONA PARKING.
They are attending the second year of the user experience specialist training program. More infos here: https://itslogistica.it/tecnico-superiore-digital-transformation-specialist.
Students are: Massimo (team speaker), Alberto, Giovanni, Alex, Emanuele e Federico.
---
---
Education
ITS Academy LAST Verona
2020
---
Back

Data updated on 2022-11-08 - 10.59.34 am
---