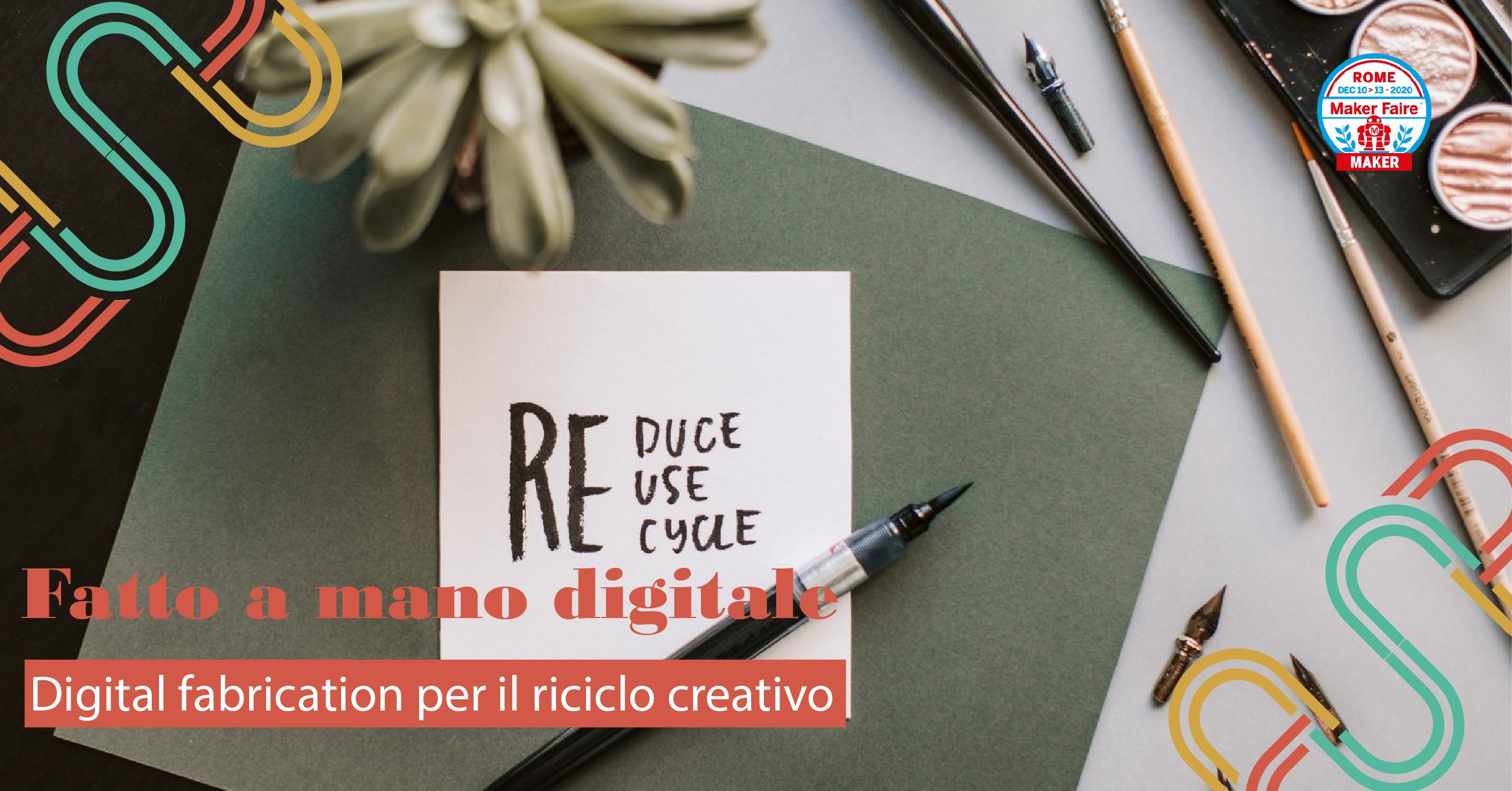 FATTO A MANO DIGITALE_Digital fabrication per il riciclo creativo
How can the waste materials we commonly throw away every day be reused? During the digital fabrication workshop for creative recycling, participants will have the opportunity to discover how waste materials can give life to new objects.
---
---
Medaarch
Medaarch è una società di consulenza, formazione, ricerca e progettazione specializzata nelle tecnologie di digital fabrication.
Scopri di più: https://www.medaarch.com/
Quest'anno partecipiamo all'edizione 2020 fully digital di Maker Faire Rome con un programma denso di workshop, talk e webinar che mettono al centro i temi dell'innovazione digitale, della Manifattura 4.0 e della rigenerazione urbana.
---
---
Fabrication
Medaarch
2020
---
Back

Data updated on 2022-11-08 - 10.59.34 am
---