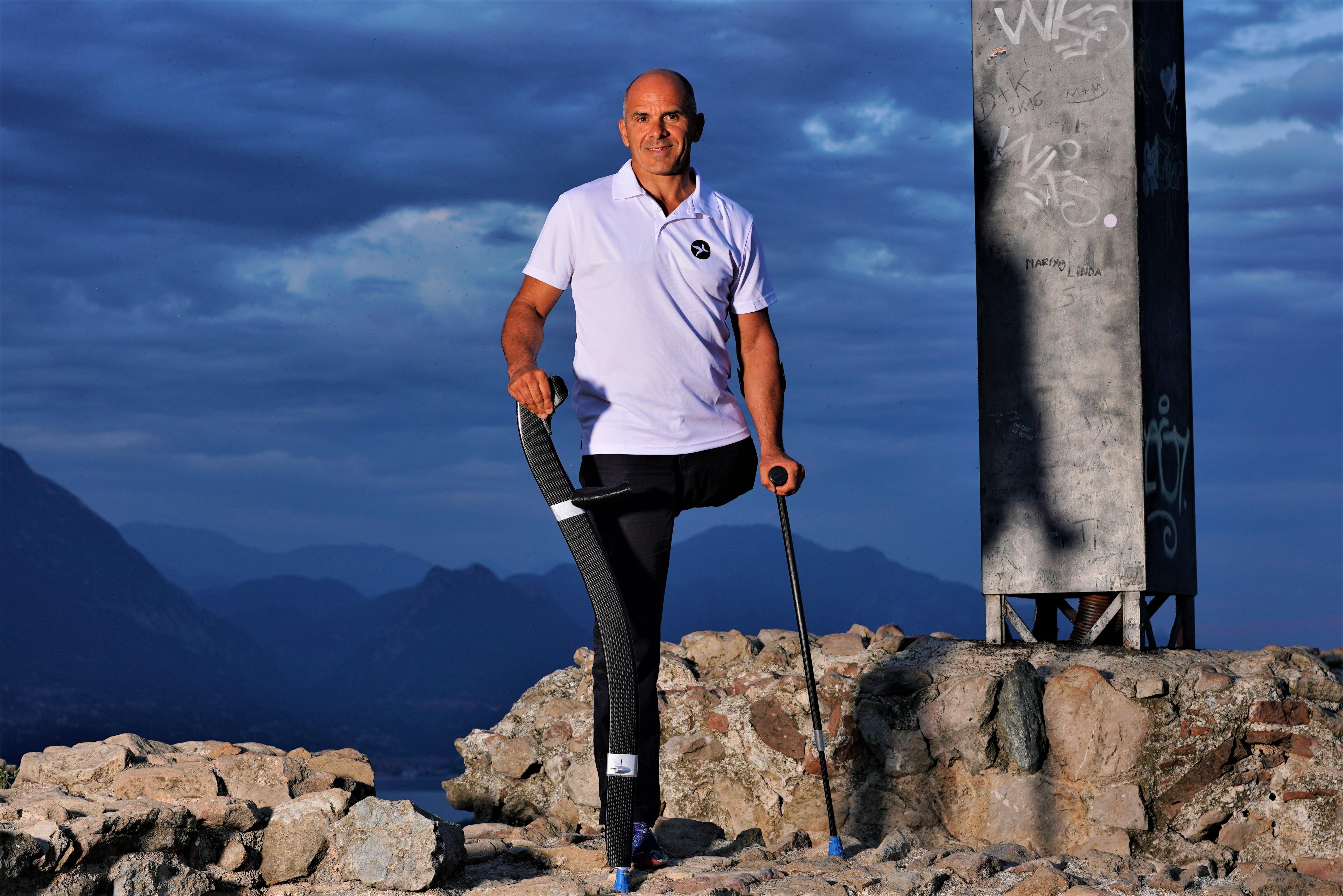 Katana (stampelle in carbonio)
Katana nasce dall'intuizione di chi le stampelle le utilizza da una vita intera.
Katana è il risultato di sforzi, allenamenti, esperienze "off limits" del suo ideatore, l'Atleta Paralimpico Andrea Devicenzi che ha alzato lo standard di utilizzo di questo ausilio, vivendo sulla propria pelle i limiti dei prodotti in commercio, modificando per sempre con Katana il concetto tradizionale di "stampella".
SALUTE: Uno degli aspetti su cui abbiamo voluto puntare gran parte delle nostre forze è stato realizzato in collaborazione con l'azienda VIBRAM una
intercambiabile ergonomica per risolvere il problema maggiore di chi utilizza questo ausilio, il dolore alle mani.
• SICUREZZA: Sempre in collaborazione con VIBRAM, abbiamo realizzato gommini di ultima generazione, che garantiscano totale aderenza su più superfici in ogni attività .
• DESIGN: Il sogno di Andrea e di chi ha collaborato con lui, era di realizzare una stampella unica al mondo che poteva soddisfare per estetica e design il gusto
delle persone, sfruttando le caratteristiche e particolarità del carbonio per mezzo della forma a "goccia".
• INNOVAZIONE: Composta da 4 parti in carbonio e 3 parti in ergal realizzate nella "Motor Valley" in Emilia Romagna dall'Azienda Bercella.
• PERSONALIZZAZIONE: o Illimitate colorazioni disponibili di manopole e gommini.
o Con la sua ampia superficie disponibile, KATANA si presenta come unica soluzione a livello di personalizzazione.
---
---
laDueDue s.r.l.
Andrea Devicenzi
Born in July 1973, at the age of 17 he lost his leg in a car accident.
For about 8 years he will wear an artificial limb and then turn on his life using only crutches.
Coach and Paralympic athlete, he wins the silver medal at the European Paratriathlon where he runs on crutches.
He faces other extreme adventures, tests the limits of this aid firsthand and wants to make one that exceeds them, thus improving his life and his performance.
Today, thanks to its laDueDue srl, it has made them accessible to anyone.
---
---
Health
laDueDue s.r.l.
2020
---
Back

Data updated on 2022-11-08 - 10.59.34 am
---