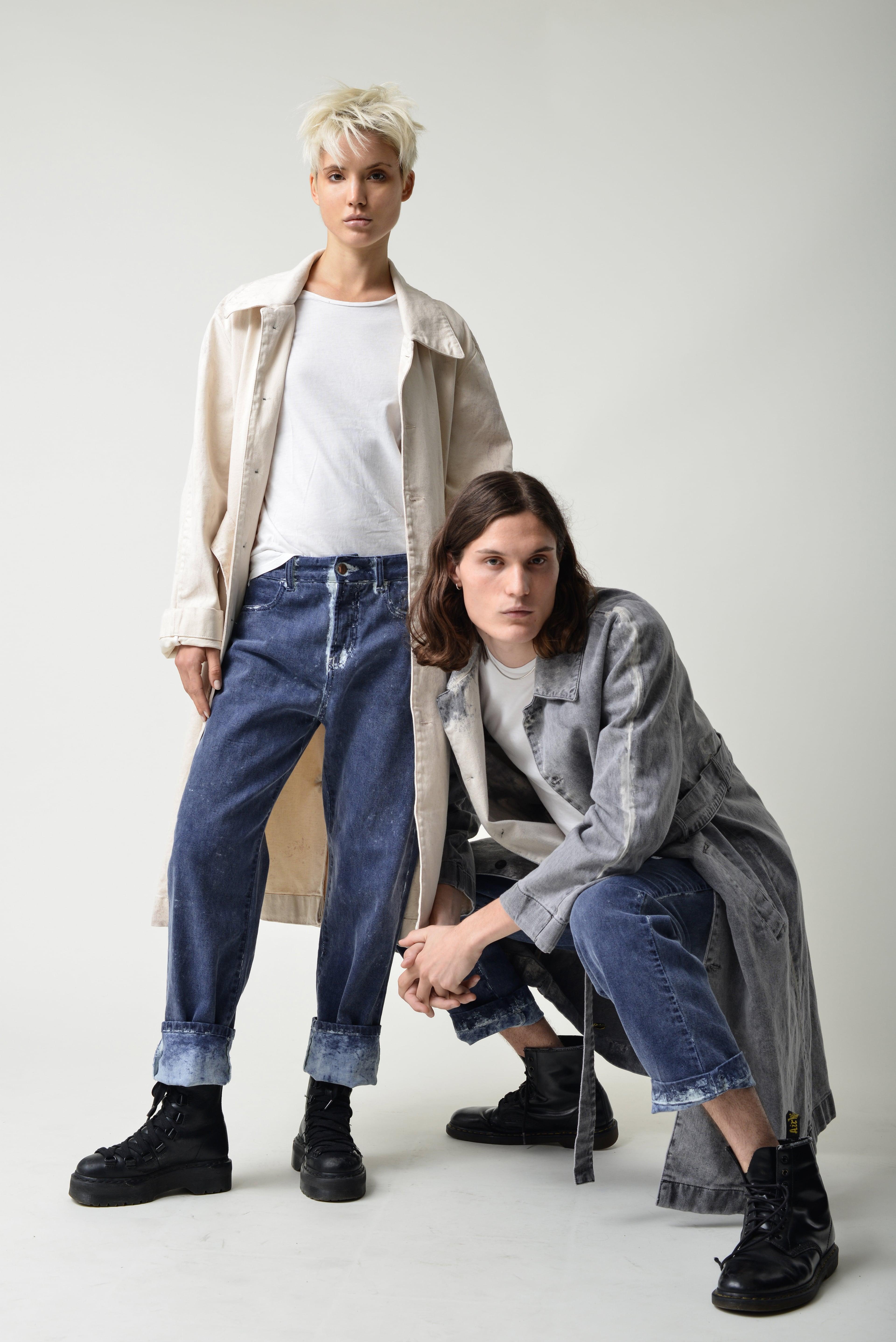 Blue of a Kind - la rivoluzione dell'esistente
Blue of a Kind is a high-end design and creative company focused on sustainability.
We believe in the possibility of reconciling uncompromised style, contemporary fit and products with a valuable heritage together with a responsible production process.
We make our products starting exclusively from existing garments and leftover textiles: everything in our production process has been organized on the basis of this specific purpose. All our garments are entirely made locally: we re-imagine, re-design and re-make garments in our production facilities near Milan. Furthermore, we rely on a network of selected external suppliers who adopt the best-of-breed eco-conscious processes and treatments.
---
---
Altaroma - Fabrizio Consoli
Denim has been the leitmotiv of my career since the beginning. I have changed companies and roles - from strategy to sales, from marketing to digital communication - but I have always gravitated around denim.
When I decided to found "my" brand it came as a completely natural decision that it would have been a denim brand. That's how Blue of a Kind was born in 2017.
Blue of a Kind represents the perfect synthesis of my activity to date, it is the project where all my professional experiences converge, as well as everything I am passionate about in life: from photography to storytelling, and above all love for nature.
Blue of a Kind has in fact sustainability as its supreme value, which it embraces with a particular angle. All its products are in fact made exclusively starting from existing garments and leftovers.
Coming from a garment that has had a previous life, every single Blue of a Kind jean is unique: it has always a beautiful story to tell and often the signs of age and wear to exhibit. One, like no one.
---
---
Life
Altaroma - Fabrizio Consoli
2020
---
Back

Data updated on 2022-11-08 - 10.59.34 am
---