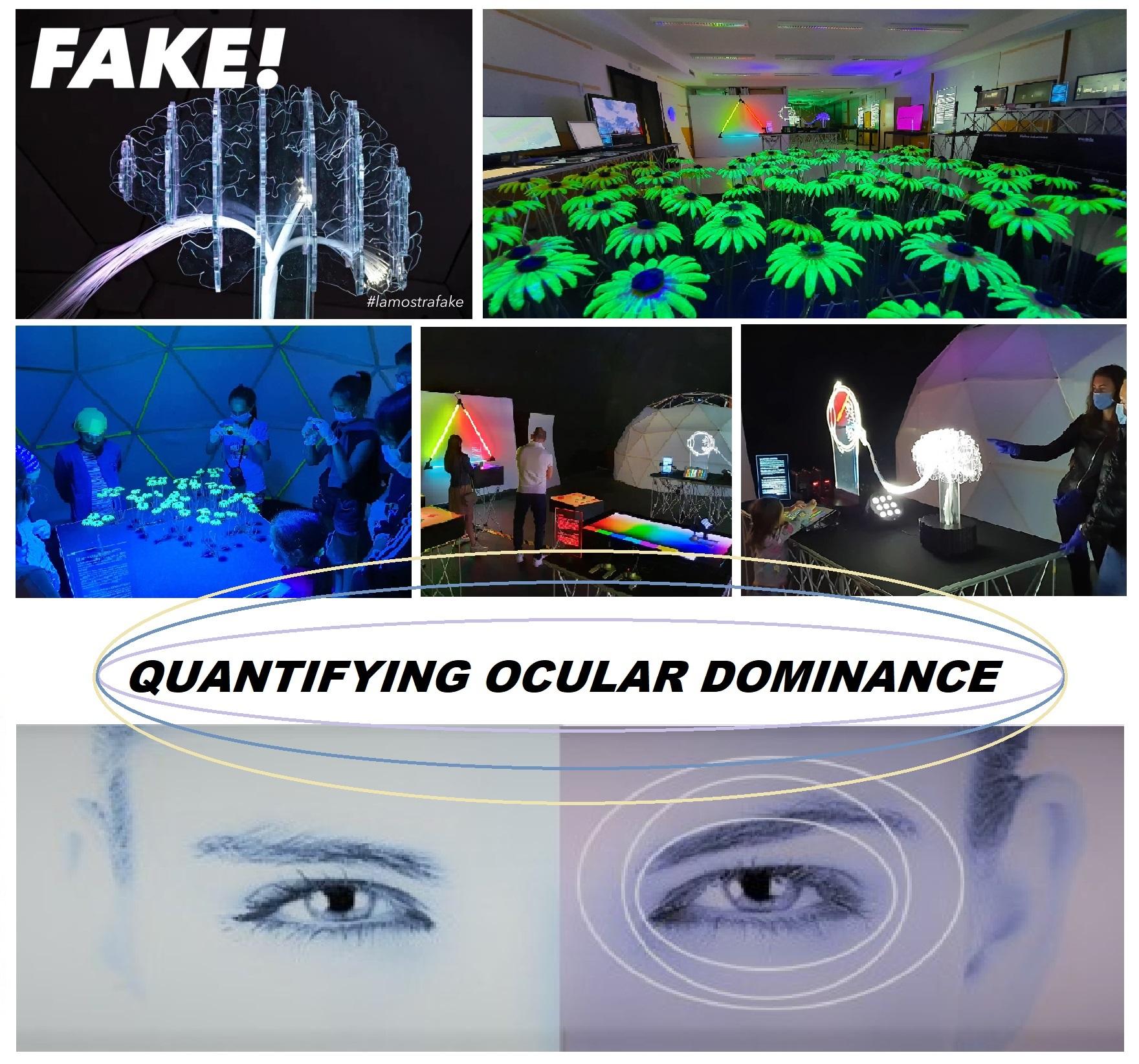 Università di Trento
We present a simple and quick method to measure the sensory ocular dominance on a computer screen.
The subject sits in front of a computer screen and tracks the contour of a disc, set around 5 cm far from the screen. The method evaluates the differences between the contours tracked with both eyes open, and the contours tracked in monocular conditions.

The robust quantification of the ocular dominance: 1) can be used as a biometric feature in security applications; 2) it can help the customization of Virtual Reality environments to reduce sickness; 3) it can be used for clinical or fitness tests.
---
---
Università di Trento
Giuseppe Notaro:
ha un' eterogenea formazione tecnico-scientifica. E' un Fisico dei Biosistemi, e ha sempre lavorato nel campo delle Neuroscienze, sia computazionali che cognitive. Si è specializzato sia nell'analisi e modellizzazione dei dati, che nell'ideazione e nel set-up di esperimenti scientifici, con umani e con roditori. Il suo interesse è principalmente nello studio della visione, dell'attenzione e dell'apprendimento statistico. Adesso vorrebbe sviluppare nuova tecnologia che permetta una migliore comprensione di questi aspetti nell'uomo, e che abbia una ricaduta positiva anche nella vita pratica.
Tommaso Rosi:
Assegnista di ricerca in fisica presso il Laboratorio di Comunicazione delle Scienze Fisiche di Trento, è specializzato nell'uso di nuove tecnologie nella didattica e nella comunicazione della fisica. Laureato e dottorato cum laude all'Università di Trento, vince il premio "Miglior dottore di ricerca" in fisica 2016/2017. Autore e co-autore di numerose pubblicazioni sulle principali riviste internazionali del suo settore, dal 2010 si dedica a performance audiovisive esplorando le intersezioni tra arte e scienza, portando in scena la Augmented Lecture "HyperVision" al festival Teatro della Meraviglia 2019. È co-fondatore della startup di comunicazione scientifica e progettazione didattica "Level Up" (https://leveluptrento.com/) che svolge da anni laboratori scientifici nelle scuole, attività di alternanza scuola-lavoro, conferenze scientifica, e sviluppa mostre interattive itineranti come la recente FAKE! – fallimenti e inganni della visione umana.
---
---
Research
Università di Trento
2020
---
Back

Dati aggiornati il 08/11/2022 - 10.59.34
---