Eventi 2020
Scopri il programma di Maker Faire Rome 2020. Tutti gli eventi che puoi vivere gratuitamente
---
---
The EMMMA-K (version 2), A Unique Kind of Electronic Music Instrument
The EMMMA-K is a Maker built Electronic Music Instrument that can be used with any computer music software that can handle MIDI. It is modelled after the Kalimba which is a very popular, easy to play and low cost acoustic instrument that is sometimes called a thumb piano. The EMMMA-K uses three state of the art but low cost microcontrollers and can be built for approximately $100 US.
The talk will cover concept, design and implementation of the system as well as some music theory all of which could be applied to another type of instrument. It will not be overly technical.
For further information please go to:
---
Evento su digital.makerfaire.eu
---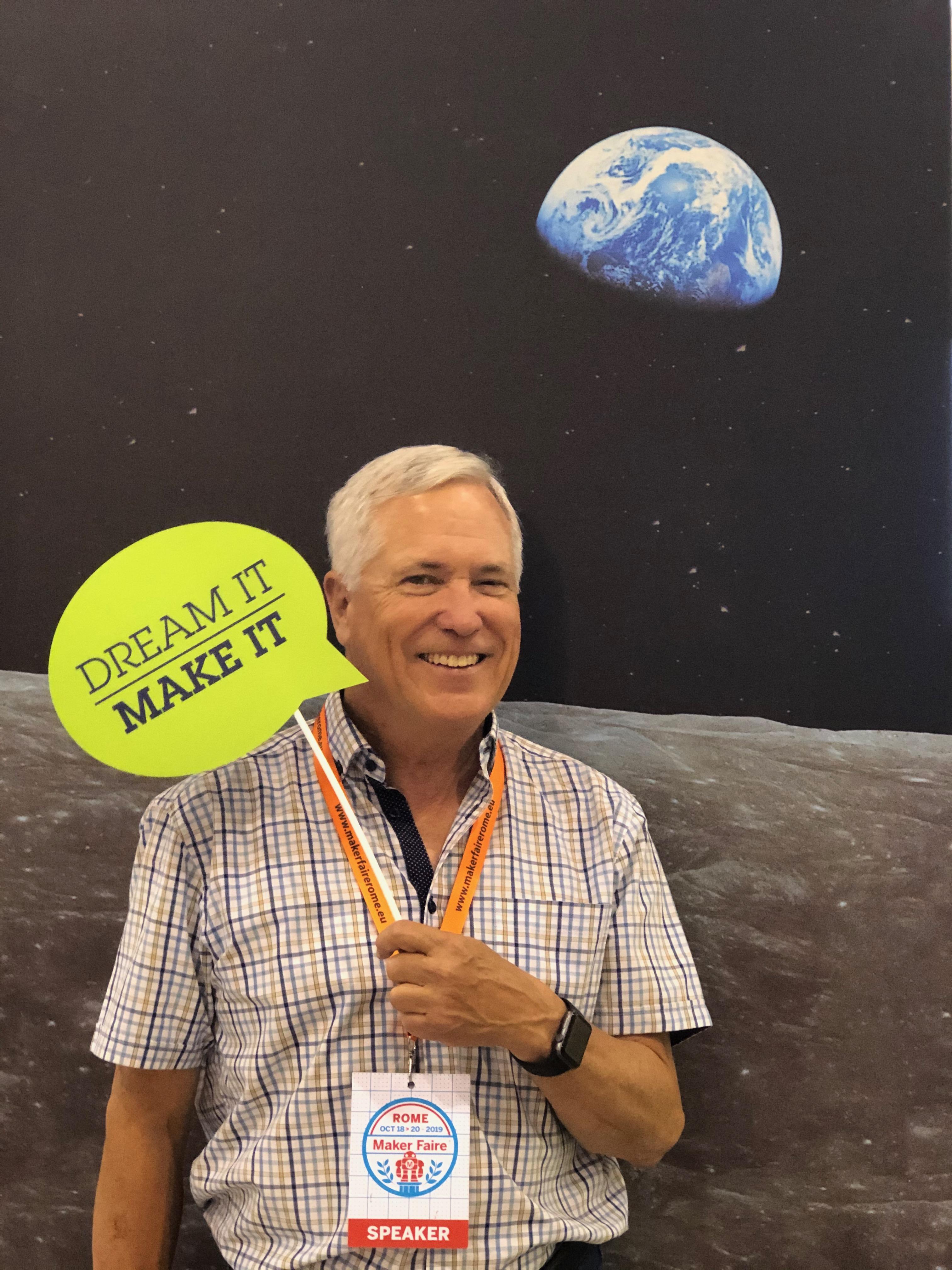 Rick MacDonald
Rick MacDonald became a Maker at the age of ten when his parents bought him an electronics kit for his birthday to try and prevent him from taking things apart. Ultimately he became an embedded software and electronics designer and entrepreneur. Now on permanent sabbatical he is an active participant in the Maker Movement and hopes to pass on the benefit of some of his years of experience. He has given talks on several topics related to hobby electronics at four Maker Faires in the past two years.
---
Categoria

Talk

· Type

Talk

Back

Dati aggiornati il 13/12/2020 - 23.41.07