Eventi 2020
Scopri il programma di Maker Faire Rome 2020. Tutti gli eventi che puoi vivere gratuitamente
---
---
MaTerre VR Experience, Cinema futuro remoto
Come le nuove tecnologie immersive possono ripensare l'immaginario cinematografico dei luoghi?
Ne parliamo con alcuni dei protagonisti di "MaTerre VR Experience", una riuscita esperienza immersiva a 360 gradi che fonde insieme immagini in movimento, paesaggio e poesia in realtà virtuale.
Intervengono:



Antonello Faretta, Ideatore e produttore MaTerre VR Experience
Rossella Tarantino, Direttore Fondazione Matera-Basilicata 2019
Angela Colonna, Responsabile Cattedra UNESCO Matera in "Mediterranean Cultural Landscapes and Communities of Knowledge" presso l'Università della Basilicata
Elena Zervopoulou, Regista MaTerre VR Experience (episodio "BeLeaf")
Nilson Muniz, Poeta MaTerre VR Experience (episodio "BeLeaf")
Vincenzo Greco, Post-produzione e VFX MaTerre VR Experience
Silvia Tarquini, CEO Artdigiland editore del catalogo MaTerre



---
Evento su digital.makerfaire.eu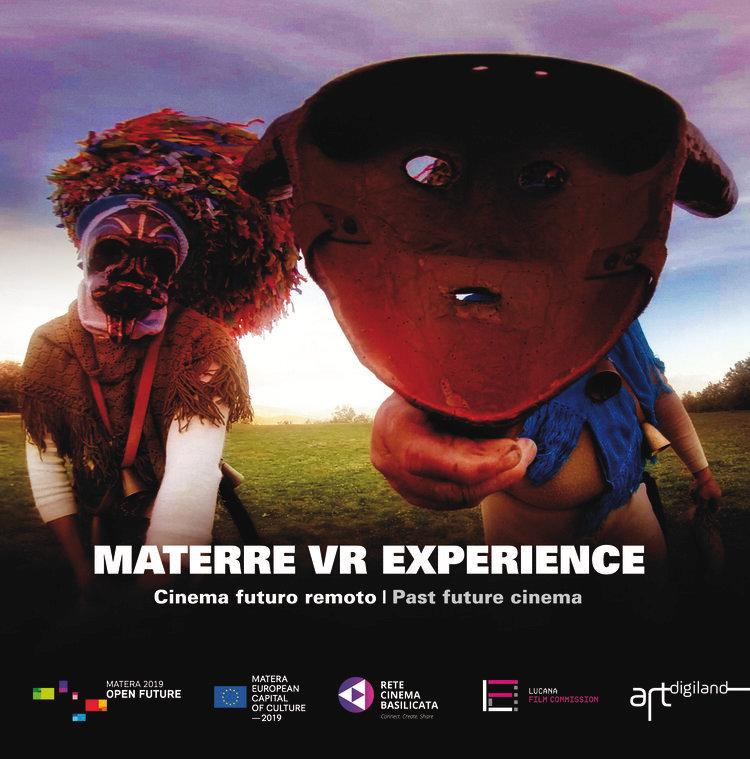 ---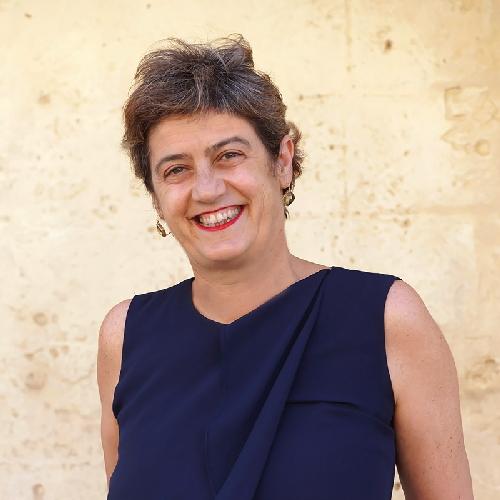 Rossella Tarantino
Born in Matera, economist, she is specialized in the design, implementation and evaluation of public policies, with a focus on education, culture and social innovation. She is the Director of the Foundation Matera-Basilicata 2019. From 2002 to 2014 she worked in in the Public Investment Evaluation Unit of Basilicata Region. Under this post, she drafted Strategic Plans (i.e. Regional Economic and Financial Programmes), conducted evaluation studies on projects and policies, designed and developed pilot projects on local development empowered by creativity (i.e. Visioni Urbane, considered as one of the best practices in cultural policies also because of its emphasis on technology and community approach). In addition, she also took part in twinning experiences with Eastern Countries (Poland, Romania, Bulgaria) and ran a project on archeology and communities involvement in Jordan. Because of her competences, in 2010 she was entrusted by Regione Basilicata to Matera 2019 Committee for the preparation of the bid for the title of ECOC. As Project manager, she defined and ran the pilot projects and residencies aimed to strengthen the EU dimension and to encompass it in the city and citizens dimension, developed all the plans aimed to ensure the budget allocation of the bid book (and of the bidding process as well), ensured a close coordination between the bid strategy and the regional and urban policies, took part in the drafting of the 2 bid books as to the aspects concerning finance, legacy and governance as well as to the 2 interviews with the Selection Panel. In addition, she took care of the preparatory work for the setting up of Matera 2019 Committee and subsequently of Matera-Basilicata 2019 Foundation. From 1994 to 2001, she worked in Brussels and matured a long experience in running and assessing cooperation programmes with third countries (India, Mediterranean countries) in the cultural and education field. She took part in several monitoring missions on site both in Indian and EU Universities. In addition, she designed and ran a EU project on Museums storytelling and merchandising. For the European Commission she took part in a number of selection panels of EC projects in the media and cultural sector. She is also the author of 3 publications (Feasibility studies on tourism and culture; on Visioni Urbane; on Open Matera-Open future, published on Symbola Annual Report). European committed, she had the privilege of being one of the first Erasmus students (1988 University of Louvain la Neuve).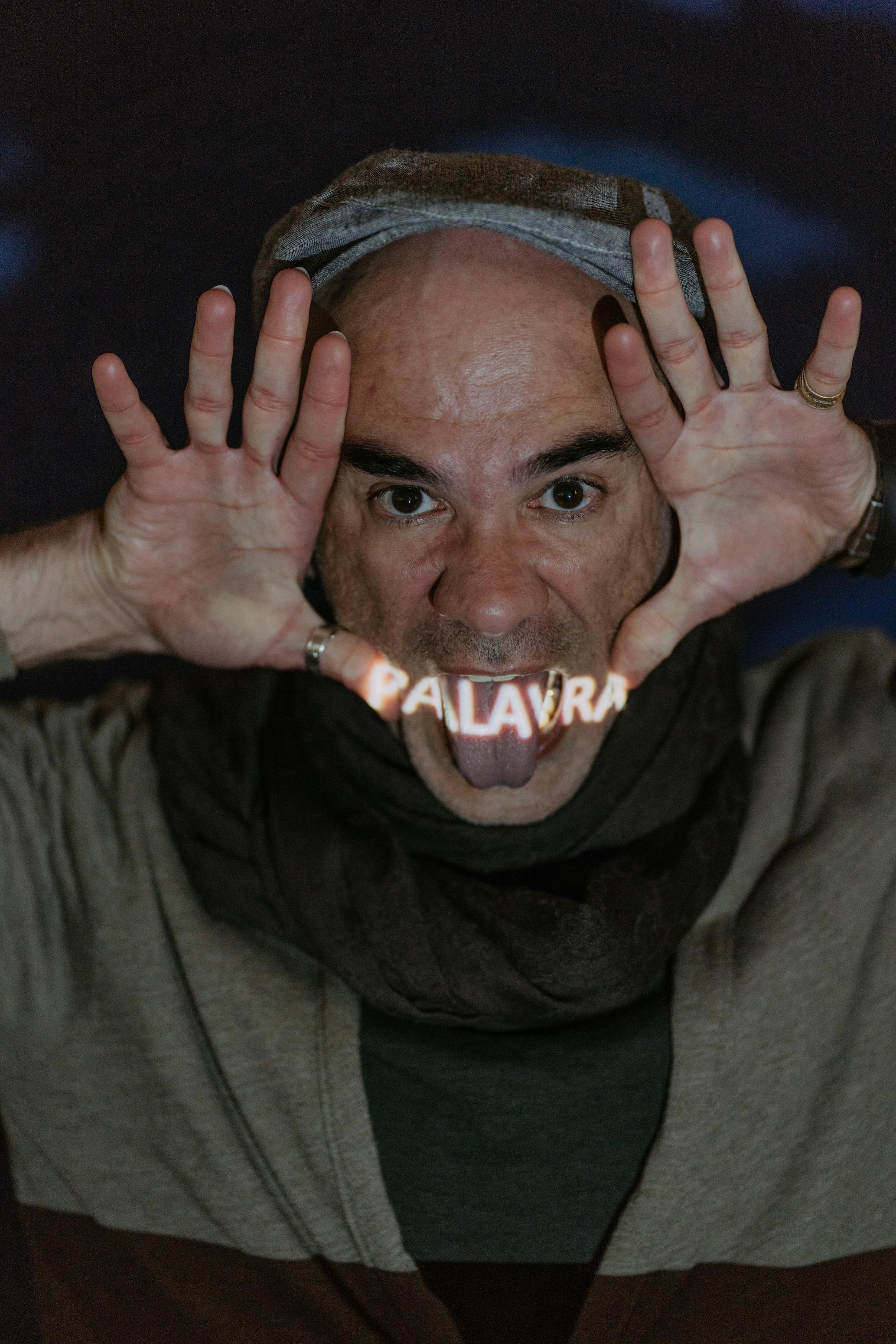 Nilson Muniz
Nilson Muniz is a multidisciplinary artist, actor, singer and spoken word performer. He moves between spoken words, song and vocal sounds. With his work on the multiplicity of poetry on scene (word, body and sound) he was proclaimed Poetry Slam Champion of Portugal in 2014. That same year he released his first EP UMHOMEMDORMINDO. His poems have been published in Portugal, Spain and Italy. With his exhibitions and workshops he has taken performance art, poetry, literature and theater to Georgia, Finland, Estonia, Italy, Israel, Bulgaria, Germany, France, England, Sweden, Spain, Portugal and Brazil. He lives the stage as his own alive book for poetry solo performances while taking part in different creative partnerships and keeping acting and singing in monographic projects.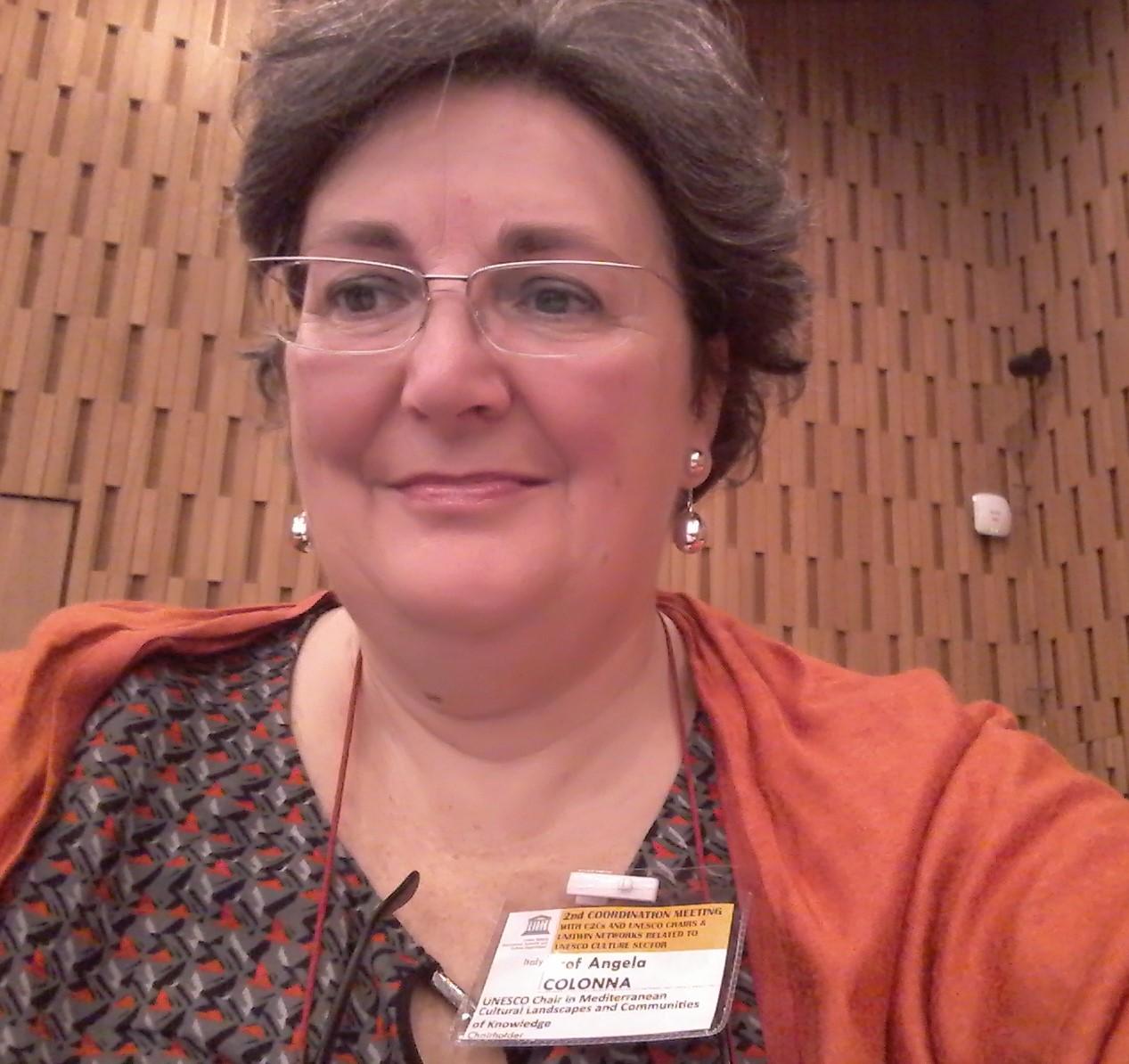 Angela Colonna
Angela Colonna, researcher in "History of Architecture and Landscape" and head of the UNESCO Chair in "Mediterranean Cultural Landscapes and Communities of Knowledge" at the University of Basilicata. He wrote, together with Domenico Fiore, the "Management Plan of the UNESCO site of Matera' Sassi". He deals with methods and tools for the historiography of art and landscape.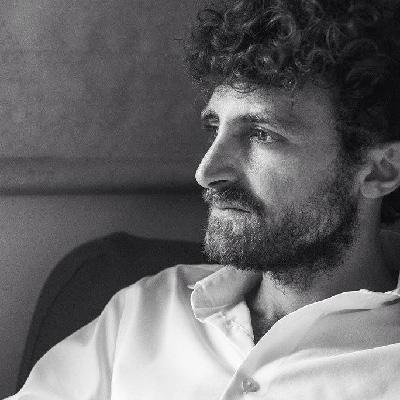 Vincenzo Greco
From 2002 to 2004 he studied Digital and Virtual Design at the European Institute of Design in Turin. Also at the IED in Turin he taught 3D Animazione until 2016. Between 2012 and 2015 he made two documentaries on the history of cinema in Turin. In 2017 he started Wokilab in Basilicata, in the Pollino National Park area, a school and audiovisual production center. Also in 2017 he was VFX supervisor for the film distributed by Rai Cinema "Lucania" directed by Gigi Roccati. In 2019 he worked on the "MaTerre VR Experience" project as VFX supervisor and post-production. Today he's curating a project on technological tourism of the villages of the internal areas of the Pollino National Park.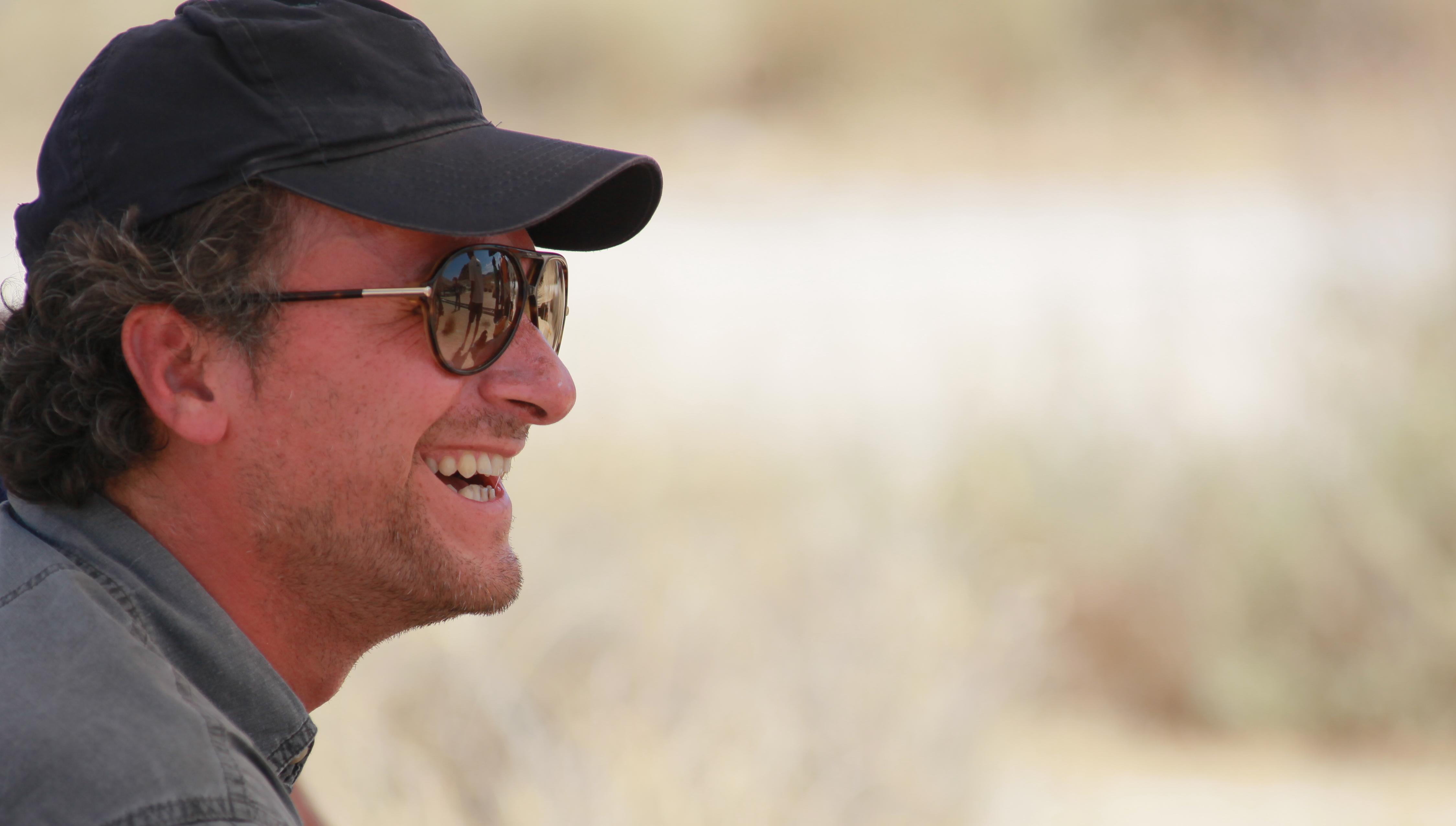 Antonello Faretta
Antonello Faretta was born in Potenza in 1973. He lives and works between Basilicata and Rome where he studied Communication Sciences. In 2000 he founded the Noeltan Film studio (now Unesco presidium) with which he created more than thirty works of his own and other authors including feature films, short films, documentaries and virtual reality. Among these "Wind, Earth and Fat on the Hands" (2002), "Where Do the Stories Come From?" (2003), "A Clean, Well-Lighted Place" (2003), "Whirling Veils" and "Secret Cod"e (2006, directed by Antonio Infantino), "El Rey del Viento" (2006, directed by Hector Di Lavello, Uruguay), "John Giorno, Nine Poems in Basilicata" ( 2007), "Transits" (2009), "Garden of Hope!" (2010), "Water" (2010, directed by Raha Shirazi, Iran/Canada), "Montedoro" (2016) and "MaTerre VR Experience, Past Future Cinema" (2019, various authors). He has conceived and directed numerous international film experiences including the "Potenza Film Festival" and the film residencies in Basilicata with Abbas Kiarostami, Babak Payami, Artur Aristakisyan and Michelangelo Frammartino. He is one of the founders of Rete Cinema Basilicata and since 2012 its President. He is member of the National Presidency of "CNA Cinema e Audiovisivo".
www.antonellofaretta.it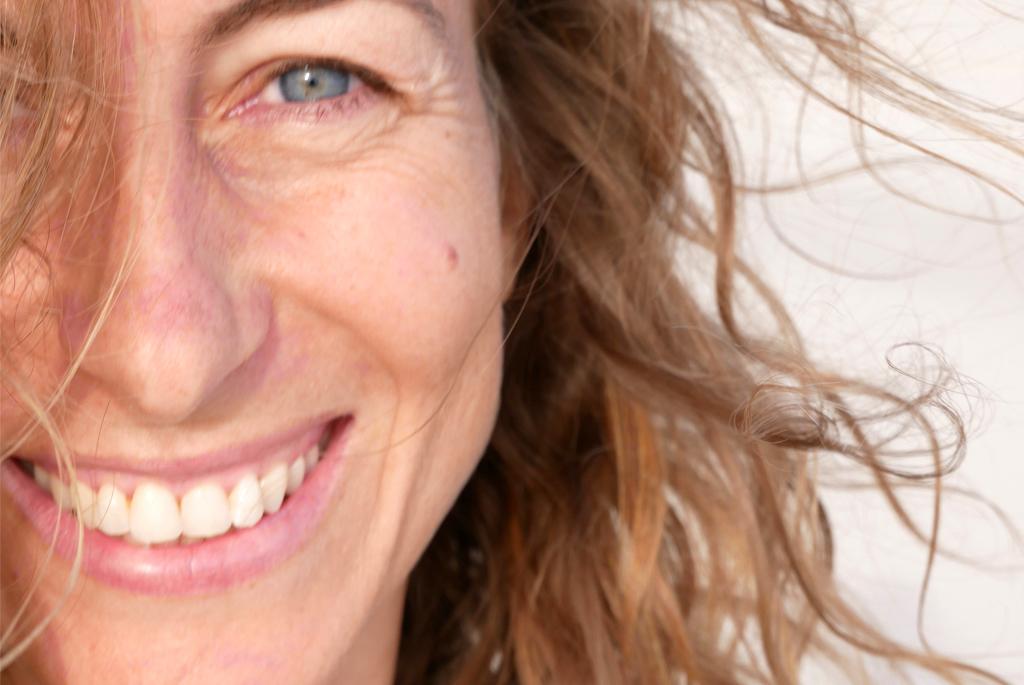 Elena Zervopoulou
After a MA in clinical cross-cultural psychology, she worked together with immigrant families in Paris as ethnopsychologist and as a Unesco consultant with street children in Madagascar. She also did a MA in Direction of documentary films and visual anthropology at Paris University. For the past 10 years together with One Vibe Films, independent film production company that aims to promote intercultural dialogue, she had produced, directed and filmed several creative documentaries for international broadcasters and NGOs. Shot in Southeast Asia, Europe and Africa, her films bring the audience closer to everyday ethnic minorities, women and children's reality. Narrating emotional local stories she aims at raising awareness on sustainable, environmental, social and human rights development. She organizes PV workshops (Participatory Video) to enhance bottom-up social activism and empower both the individual and local communities. Her latest most significant works are: "Sea Gypsies" (included in the BBC series "Why Poverty?"); "Greece: Days of Change" (screened in 60 cinemas around Spain, as Documentary of the Month); anti bullying campaign (officially used by the Greek as well as six more European Ministry of Education); "Walking in Light" (a poetic video-dance performance).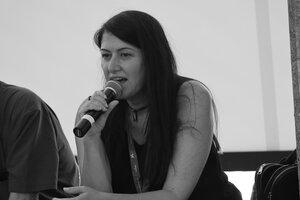 Silvia Tarquini
Silvia Tarquini vive e lavora a Roma. Studiosa di cinema e teatro, ha curato volumi su Alberto Lattuada, Marc Scialom, Adriana Berselli, Fabrizio Crisafulli, e saggi, tra gli altri, su Valerio Zurlini, Toni Servillo, Wim Wenders. Nel 2011 fonda la casa editrice Artdigiland, con sede a Dublino, con la quale dà vita a saggi e libri intervista su selezionati artisti contemporanei. Attiva come comunicatore web e operatore culturale, promuove in vari campi la cultura indipendente.
---
Categoria

Talk

· Type

Talk

Back

Dati aggiornati il 13/12/2020 - 23.41.07