Eventi 2020
Scopri il programma di Maker Faire Rome 2020. Tutti gli eventi che puoi vivere gratuitamente
---
---
Computer Vision and Football: the state of the art of video analysis
Metrica Sports is on a mission to provide best in class performance analysis solutions to clubs, teams and players at all levels of the game (from world class champions to amateur teams). We are passionate not only about sports and the impact they have in society, but also about the products we build and the customers we provide solutions for.
---
Evento su digital.makerfaire.eu
---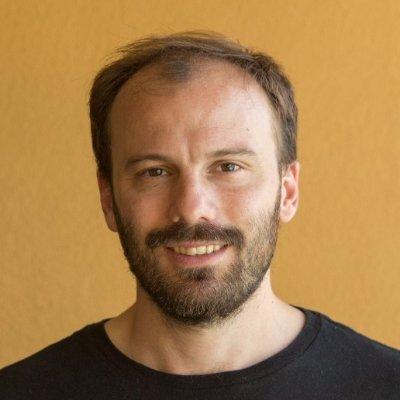 Bruno Dagnino
Bruno Dagnino was born in Argentina in 1985. After obtaining a MSc in physics at the university of Buenos Aires, he moved to The Netherlands to pursue a PhD in Cognitive Neuroscience studying the neural correlates of consciousness. He finished his PhD in 2014 with publications in highly rated scientific journals like Science and Neuron. While intellectually very exciting, he found the academic path lacked dynamism. He left academia in 2014 to co-found Metrica Sports becoming it's CTO. Since then, he has been working with passion on using artificial intelligence to power products that make state of the art performance analysis solutions available at all levels of the game.
---
Categoria

Talk

· Type

Talk

Back

Dati aggiornati il 13/12/2020 - 23.41.07