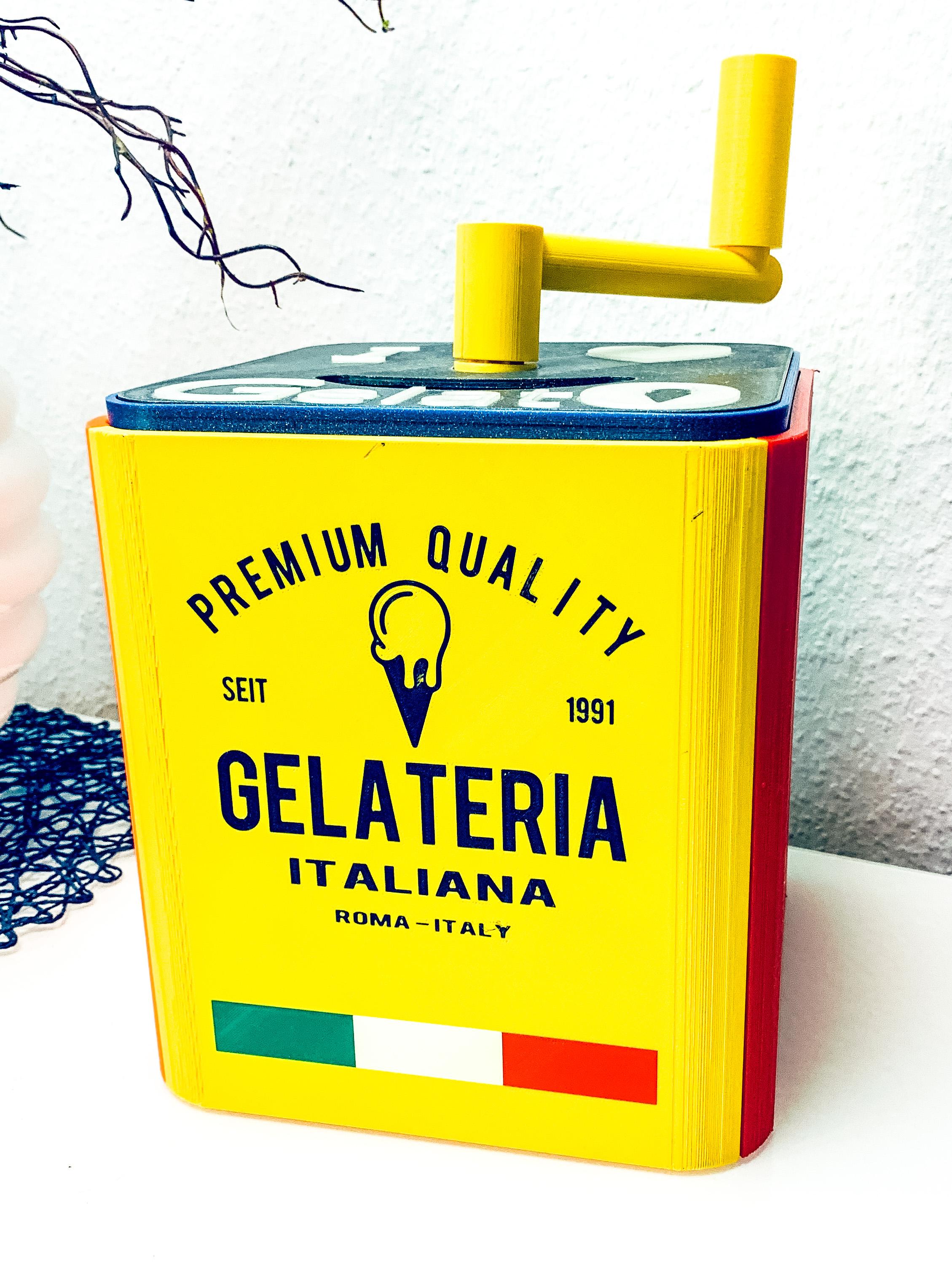 ICE CREAM MACHINE - 3D PRINTED
Do you like ice cream?
Do you like technology?
Do you like 3D printing?
Combine these elements and we'll show you how to build a working ice cream machine to satisfy your craving for ice cream!
The project consists of printing and assembling the necessary parts to make an ice cream machine. A project that not only employs new technologies, but also uses physics to freeze the mixture and thus make ice cream. A project that can be printed at home using a 3d printer and delight the whole family with good homemade ice cream.
---
---
Roberto Colucci
Classe 1968, sposato dal 2000 e padre di due figli.
Laureato come Perito Elettronico, e per oltre 25 anni titolare di gelaterie in Germania e in Italia.
Da 3 anni si dedica alla stampa 3D, ha realizzato diversi progetti utilizzando questa tecnologia, cercando di utilizzarla in tanti modi diversi.
---
---
Fabrication
Roberto Colucci
2020
---
Back

Dati aggiornati il 08/11/2022 - 10.59.34
---