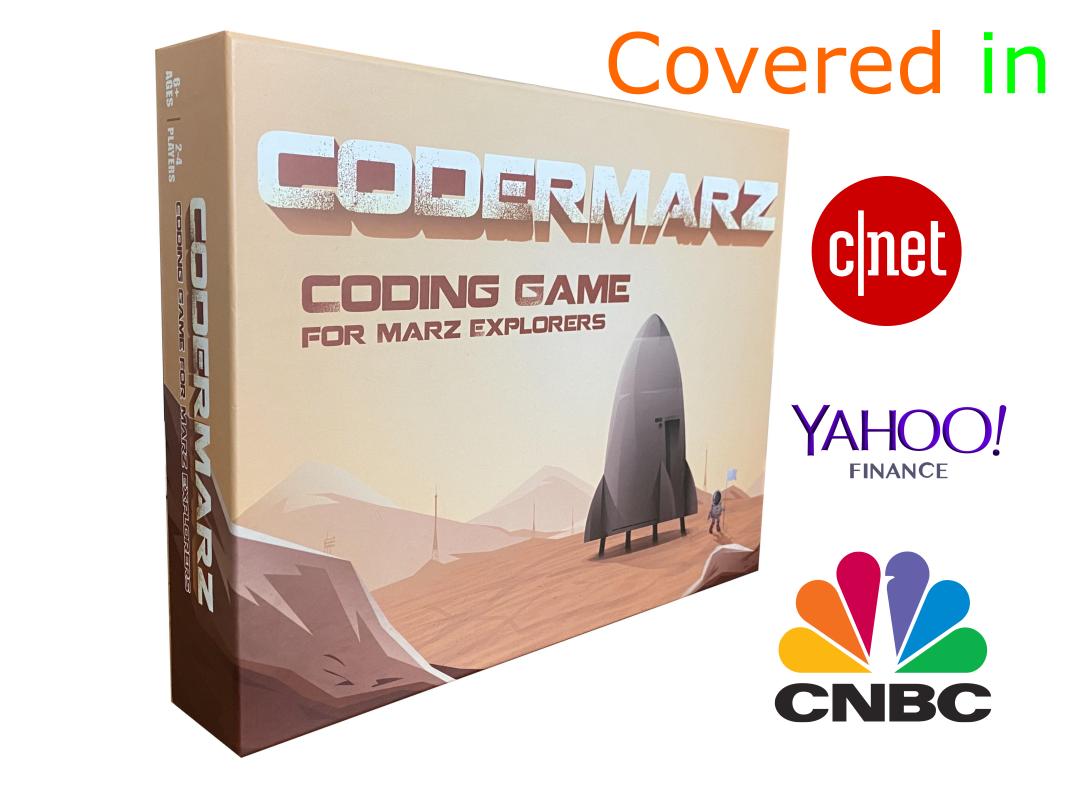 CoderMarz - Make Code Explore and Settle - at Mars!!
CODE - EXPLORE - SETTLE at Planet Mars. The future is here and it's ready to play! CoderMarz is the only board game and STEM toy, that teaches about Mars facts, Coding and Artificial Intelligence concepts using a fun gameplay.
YOUNG INVENTOR - Created by Samaira, a 11 year old girl and covered by over 100 Media and News, including TIME, NBC TODAY Show, Business Insider, Yahoo Finance, NBC Bay Area, Sony, Mercury News and many more. Her first two games are now used in over 750 schools worldwide.
FIRST EVER AI+MARS GAME - The only game that introduces kids to Mars Plains, Mountains, Rovers and Facts and AI Concepts. Teaches Coding, Facts about Mars, Training, Prediction, Adaptive Learning and Back Propagation. Also teaches Coding concepts like Loops, Functions, Conditionals and Algorithm writing and more.
---
---
Samaira Mehta, Aadit Mehta
Samaira Mehta has taken Silicon Valley by storm and has been a speaker at over 70 conferences nationwide. She has held over 160 workshops that spotlight her board game, and taught over 5,000 kids to code. She received a letter from then First Lady Michelle Obama and was offered a job at Google. Did we mention she's 12? Her STEM initiative "Yes, One Billion Kids Can Code" is ambitious but that's not her only goal "I want to become President of the United States when I'm a little older. This position could give me a higher voice to do even greater things for our country" Do you doubt her?
Aadit Mehta is a co-founder and Chief Operating Officer (COO) of CoderMarz.
---
---
Education
Samaira Mehta, Aadit Mehta
2020
---
Back

Dati aggiornati il 08/11/2022 - 10.59.34
---