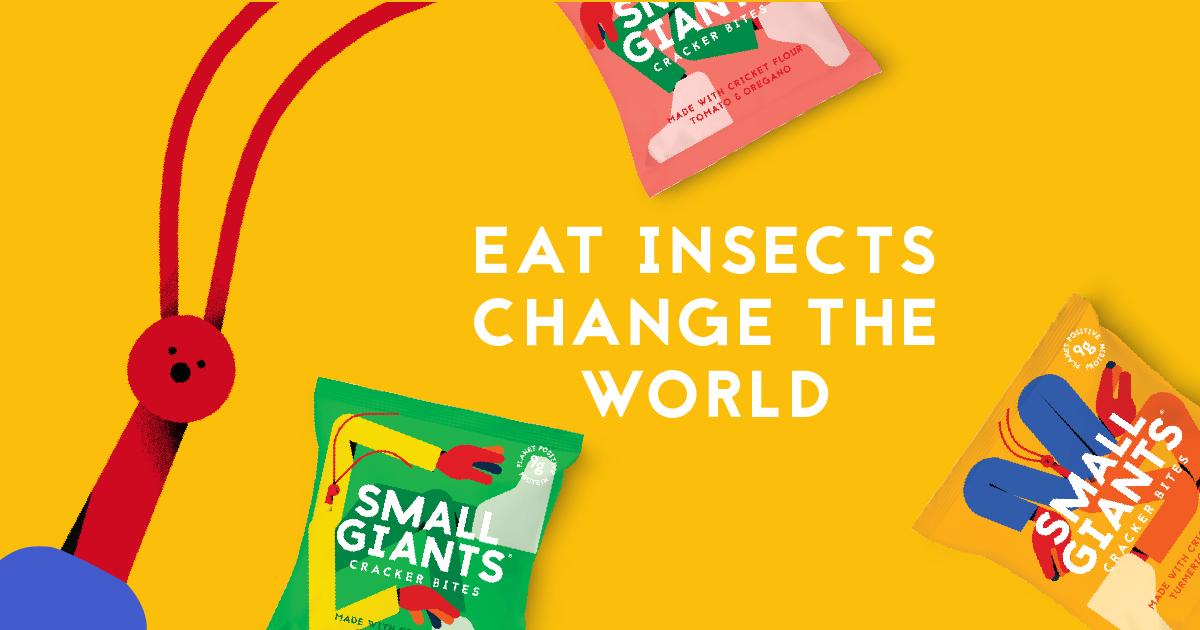 Eat Insects Change the World
We make healthy snacks enriched with insect flour. Edible insects may be a bit weird, we are here to break that taboo. Our bite-sized crackers are really tasty and packed full with planet-positive protein, vitamin B12 and fibre. Ready to join this food revolution? If you like your snacks a little unusual, a lot sustainable and outrageously tasty, try Small Giants Crackers and change the word.
---
---
Small Giants
Small Giants (rebrand di Crické) nasce per rivoluzionare il mercato degli snack salutari con prodotti a base di insetti - scandalosamente buoni! Sviluppiamo snack salati a base di farina di grillo – sani, gustosi e altamente sostenibili. La nuova linea di snack, i Cracker Bites, sono appena stati premiati ai Great Taste Award. I nostri snack sono un modo unico per apprezzare i benefici nutrizionali e ambientali degli insetti rimanendo piacevolmente soddisfatti. I grilli, infatti, sono una fonte naturale di proteine (complete), vitamine e minerali mentre la loro impronta ambientale è minima. Più di 2 miliardi di persone nel mondo consumano gli insetti come cibo tradizionale e, con i nostri snack, vogliamo introdurre questa cultura alimentare anche in occidente. Così i nostri figli non saranno costretti a vivere su Marte!
---
---
---
Back

Dati aggiornati il 01/10/2023 - 10.40.06
---