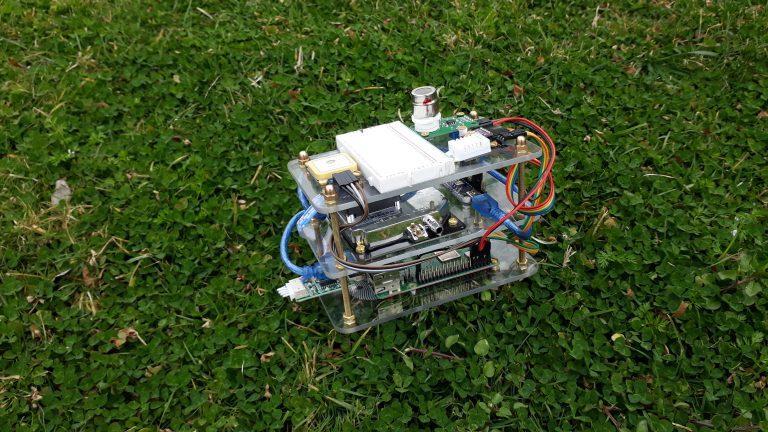 AQP-IoT: Connected Sensing of Air Quality
L'Agenzia Spaziale Europea (ESA/ESRIN) ha sviluppato una piattaforma customizzata a basso costo (AQP: Air Quality Platform) per misurare parametri di qualità dell'aria come CO2, PM2.5, PM10, etc. usando un RaspberryPi, un Arduino e vari tipi di sensori di qualità dell'aria a basso costo. Varie unità sono state assemblate e distribuite per l'Europa in scuole, università e altri luoghi, così permettendo lo dispiegamento di una rete di sensori di qualità dell'aria connessi tra loro, nello spirito dell'IoT.
L'esibizione mostrerà l'hardware AQP e dimostrerà le funzionalità web/software della rete AQP-IoT.
---
---
Massimiliano Ferrante, Stefano Badessi, Paulo Sacramento
L'ESRIN, lo stabilimento Italiano dell'ESA, ha un ruolo importante nelle attività di Osservazione della Terra (EO) dell'Agenzia, sviluppando ed operando il Ground Segment dei satelliti Sentinel del Programma Copernicus, il più grande Programma di EO al mondo.
Dal 2017, l'ESRIN ospita il Φ-Lab, che ha l'obiettivo di accelerare l'adozione di tecnologie dirompenti in EO. Il Φ-Lab si dedica principalmente a tecniche AI e come possono essere applicate in EO. Altri domini di interesse sono l'Internet of Things ed il Citizen Science.
---
---
Research
Massimiliano Ferrante, Stefano Badessi, Paulo Sacramento
2020
---
Back

Dati aggiornati il 08/11/2022 - 10.59.34
---