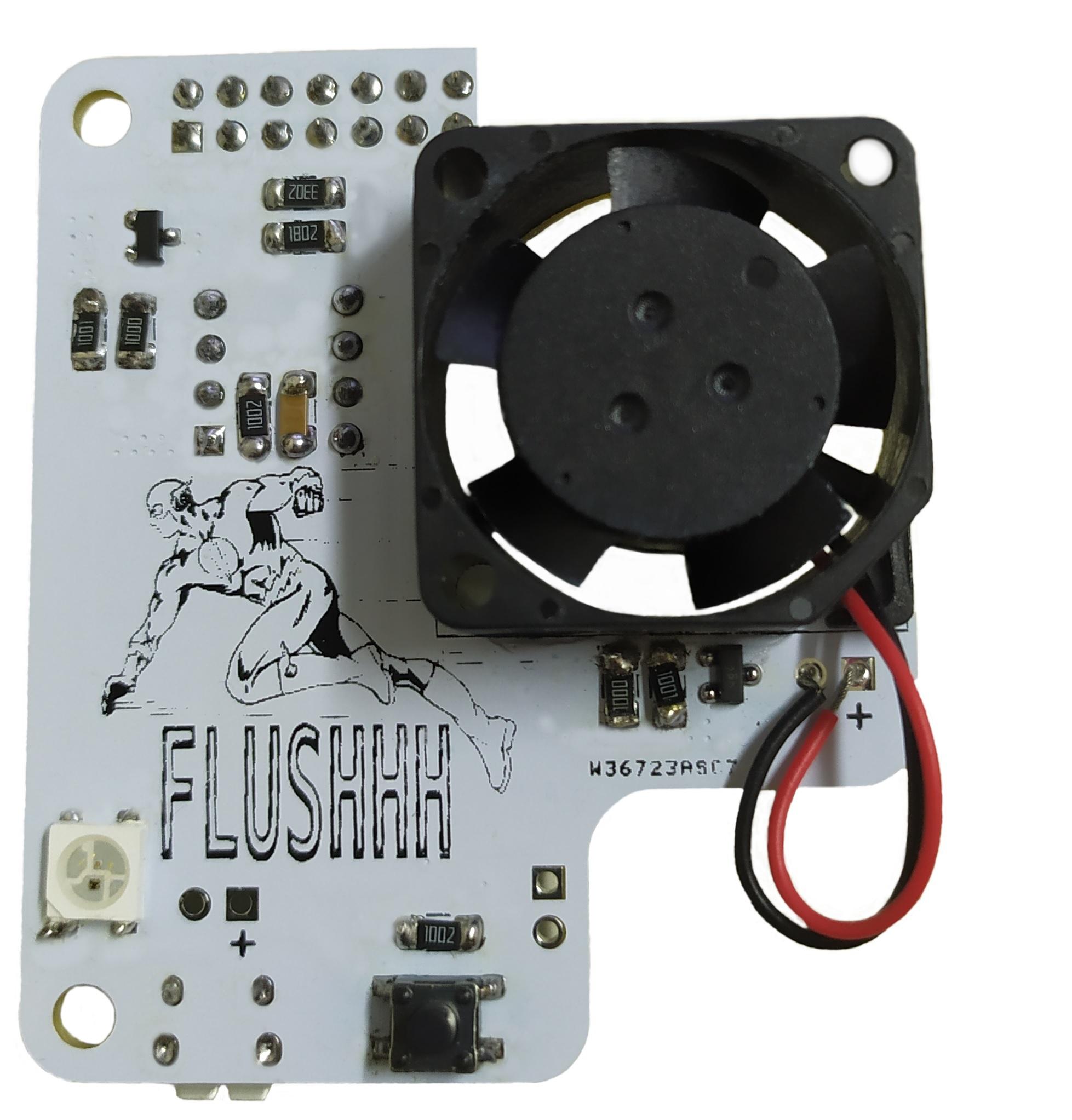 Raspberry FLUSHHH
FLUSHHH è una scheda aggiuntiva per Raspberry Pi.
Integra una ventola controllata in PWM, un led RGB ed un pulsante per Power On/Off e Reboot.
La ventola è controllata dal Raspberry Pi ed è possibile modificare range di temperatura.
Il led è controllato da Raspberry Pi in python, è possibile assegnare colori a comandi, oppure visualizzare semplici effetti grafici.
Il pulsante fornisce funzionalità di Power On/Off e Reboot del Raspberry Pi.
---
---
THINKEDINTHESEA
Lavoro nel settore ferroviario da 19 anni, mi sono occupato di costruzioni e da alcuni anni gestisco attività di manutenzione di infrastrutture ferroviarie del sud europa, dove Raspberry Pi e arduino mi danno una grossa mano in tutte le problematiche legate alle apparecchiature informatiche per la sicurezza ferroviaria.
Suono la chitarra elettrica e programma in C # Python Arduino.
In the last 5 years or so i've started to designing add on board for Raspberry Pi.
Ho partecipato alla maker faire rome edition 2018 e alla mini maker faire Torino 2019, dove ho presentato POWERMYPI, un alimentatore smart raspberry pi, che fornisce accensione / spegnimento e interruttore di riavvio.
Questa volta vi presento FLUSHHH,
scheda aggiuntiva per Raspberry Pi con ventola controllata in PWM, led RGB WS2812b e interruttore di accensione/spegnimento/riavvio, spero vi piaccia !!!
---
---
Electronics
THINKEDINTHESEA
---
Back

Dati aggiornati il 30/09/2023 - 16.35.15
---