---
---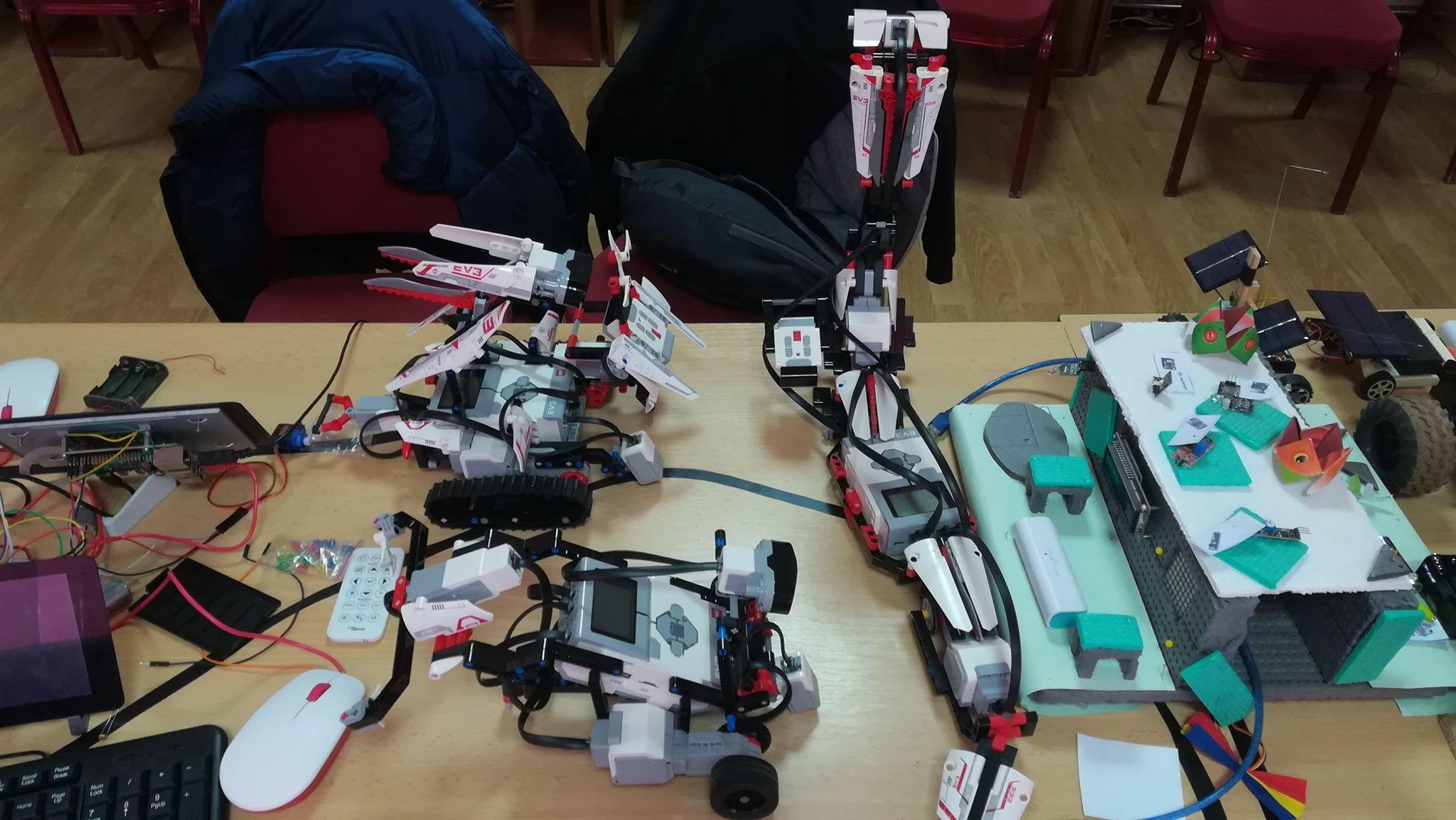 STEAM in Erasmus+ projects
1.Technology - Addiction and Internet Dependency Syndrome, 2019-1-TR01-KA229-076936_5
http://www.taidsproject.org/
-Identifying Internet technology and dependence in education and discovering the methods of correct use of the Internet.
-International cooperation and solutions to reduce bullying and cyber bullying in schools.
2.Maker Education, 2019-1-RO01-KA229-063086_1
https://makereducation6.weebly.com/
-Development of professional skills in the fields of STEM, computer science, robotics, mathematics, physics and ICT.
3.Future language is robotic coding, 2019-1-TR01-KA201-077586
https://www.facebook.com/groups/2291848674476667
-Developing the technical and scientific spirit, stimulating creativity, continuous professional training of students and teachers in the field of robotics and computer science in order to increase the quality of the educational system.
4.VOCATIONAL-WEB-LEAP: An Open Source eLearning Platform for Training Vocational Students, Apprentices and Graduates on Web Design and Development
2019-1-TR01-KA202-076828
http://vocwebleap.org/
-Innovation, design and development of the Moodle platform on the topic "Web Design & Development", intended for IT students in the professional secondary cycle, as follows:
• "Web design and development for beginners", 10th grade students
• "Advanced subjects for web design and development", 11th grade students
• "More advanced topics in Web Design and Development", 12th grade students.
5.Creative Opinions Differentiated Education In Maths, 2018-1-TR01-KA229-059796_3
https://codeinmaths.weebly.com/
-Improving students' results in mathematics, physics and technical disciplines.
6.International Robotic Coding Festival, 2019-2-TR01-KA105-078424
-Developing creativity and skills in robotics and computer science using non-formal education methods.
---
---
Colegiul Tehnic Gheorghe Cartianu, grades 10-12
The Erasmus+ team
-Mariana Paleu, project manager
-Horlescu Gabriela-Brandusa, project coordinator
-Secara Ana Irina - English teacher
-Salaru Constanta - computer science teacher
-Stanciu Carmen Simona - teacher of technical disciplines
Target group: students from grades 10-12
-Bădîngă Nicolae Alexandru
-Ciubotaru Andrei-Matei
-Grădinaru Nicoleta-Daniela
-Irimia Cosmin-Valentin
---
Back
Dati aggiornati il 14/11/2023 - 16.10.03
---