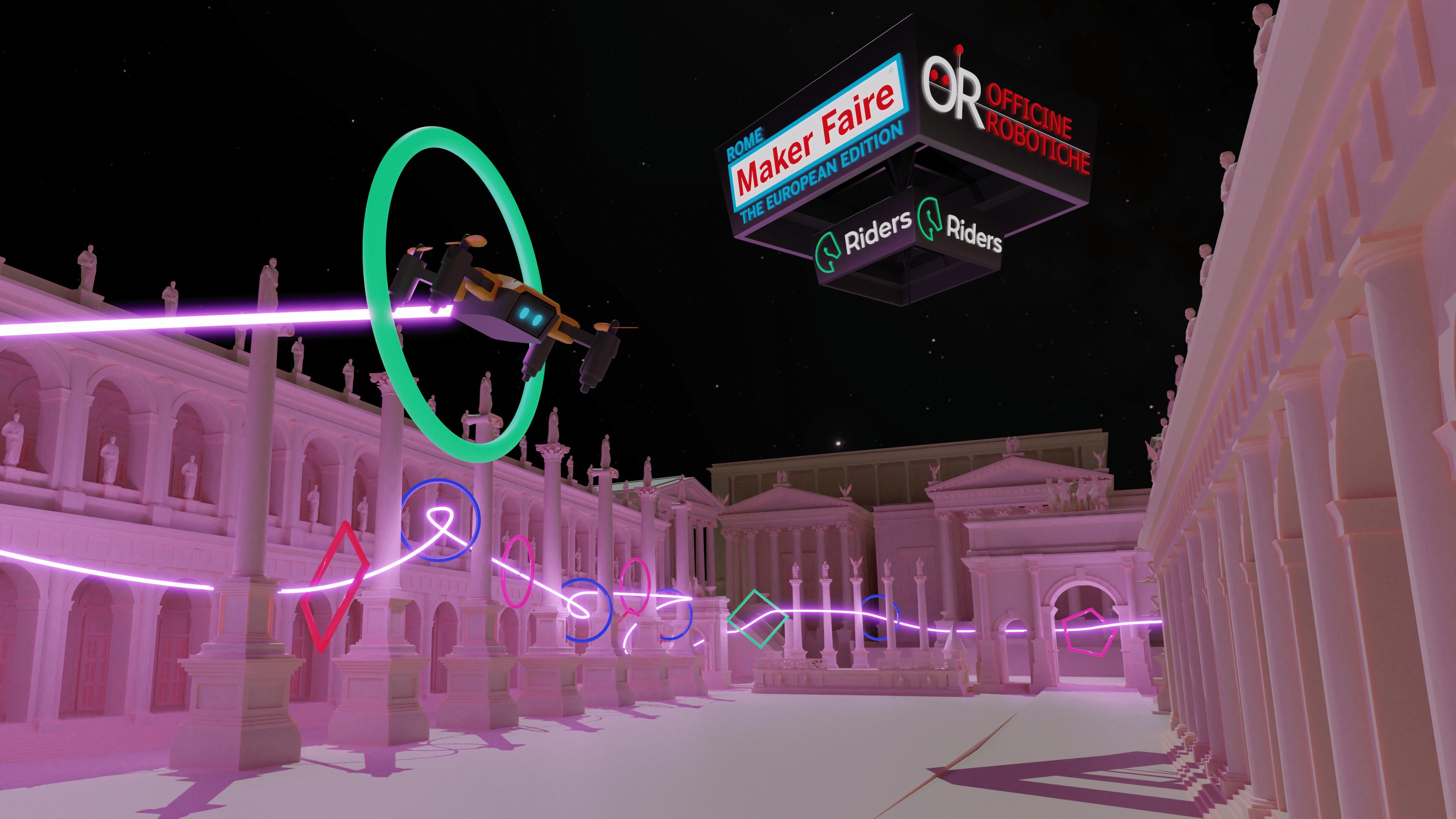 Virtual Robotics Competitions
---
---
Officine Robotiche & Riders.ai
Riders Arena is a simulation platform where robotics and coding competitions take place. Anyone from around the world can participate in robotics competitions by creating a Riders account first, and then sign up for a competition to start coding their robot immediately to compete with others.
Riders, a new online robotics and coding competition platform for students, announced today it will be partnering with Maker Faire Rome The European Edition to host three online competitions for virtual attendees.
Riders has created three unique competitions including a Drone Flying Race and a beginner and advanced Line Follower Race for attendees to participate in. The competitions cater to both beginner and advanced programmers. The goal behind the Drone Flying Race and the Line Follower Race is for competitors to use their coding skills to design an algorithm that navigates a course and achieves a score. The winner is the person who achieves the highest score, and the winners of all three competitions will be awarded valuable prizes.
---
---
Research
Officine Robotiche & Riders.ai
---
Back

Dati aggiornati il 01/10/2023 - 10.40.06
---