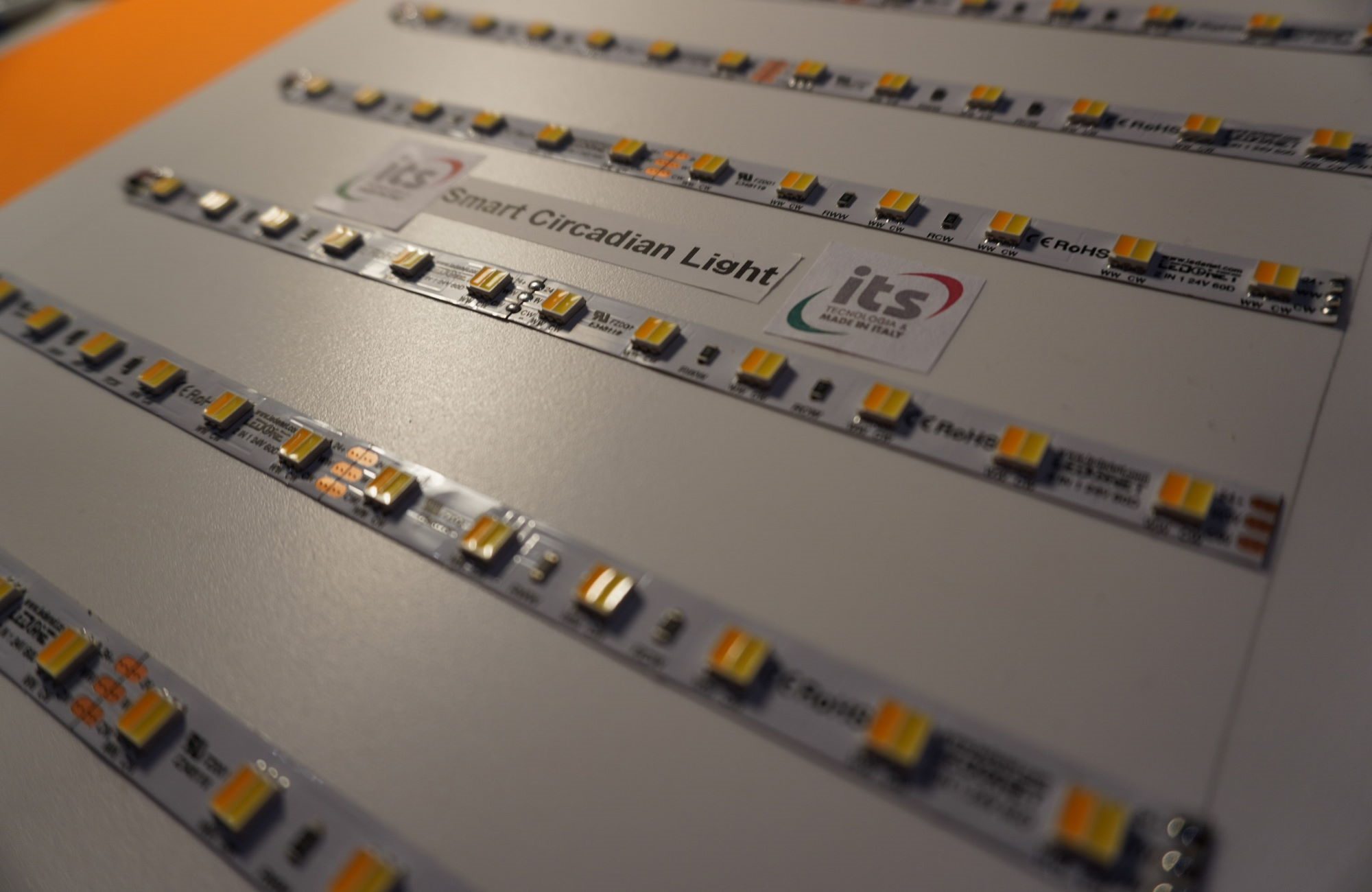 Smart Circadian Light
The "Circadian Smart Light" is a lamp capable of providing light with a color temperature between 3000 and 6500 Kelvin, to reproduce sunlight in the various phases of the day.
The size is 30x30cm and can be used individually in combination with 4 modules to become a 60x60cm lamp for standard false ceiling lighting systems. Therefore, our lamp can be installed in offices or in large boats.
Special "White Tunable" LED strips were used, managed by a microcontroller system. The light emitted can vary automatically according to the time of day and geographical position or it can be chosen manually.
---
---
FONDAZIONE ITS PER LE NUOVE TECNOLOGIE PER IL MADE IN ITALY
Students: Francesco Poli, Leonardo Pennesi, Matteo Luzi, Michele Olivi, Mohamed Malek Nasri, Nicola Giampaoletti, Riccardo Berdini. Coordinator Marco Cantarini
The author of the project is a group of students of the 1st year of the ITS course " Tecnico superiore verso l'Industry 4.0" of the Ancona office of the "Fondazione ITS Recanati", coordinated by a teacher. The students have different ages and come from institutions, high schools of different addresses and work experiences. They are all united by curiosity and enthusiasm for innovation.
---
---
Education
FONDAZIONE ITS PER LE NUOVE TECNOLOGIE PER IL MADE IN ITALY
2020
---
Back

Dati aggiornati il 22/09/2023 - 12.03.39
---