Events 2020
Discover the program of Maker Faire Rome 2020. Join the event for free
---
---
AI for business people
AI offers great opportunities to increase your business. From document classification to voice recognition, let's dive into specific use cases Pi school has supported over the last 3 years Let's also brainstorm ideas your business could benefit from and how.
---
Event on digital.makerfaire.eu

---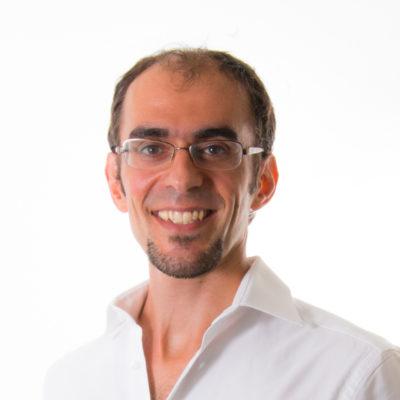 Sébastien Bratières
Sebastien's goal is to push projects through the science - technology - product - market path, in his area of expertise, machine intelligence.
He currently does this as the Director of AI at Translated, a technology-intensive player in the translation and localisation industry, where he leads AI engineering efforts. Translated is part of the startup district and venture fund Pi Campus, in Rome, Italy, where he also is in charge of the Pi School AI training programme. Sebastien regularly speaks at international events. After taking an Ingénieur degree from Ecole Centrale Paris, and an MPhil in computer speech and language processing from the University of Cambridge, he spent 16 years in the speech and language industry in different European ventures, starting from the EU branch of Tellme Networks (now Microsoft) to startups in speech recognition and virtual conversational agents. Moving on to machine learning and AI applications more broadly, he took a PhD in probabilistic machine learning with Zoubin Ghahramani at the University of Cambridge, UK.
---
Category

Workshop

· Type

Workshop

Back

Data updated on 2020-12-13 - 11.41.07 pm