---
---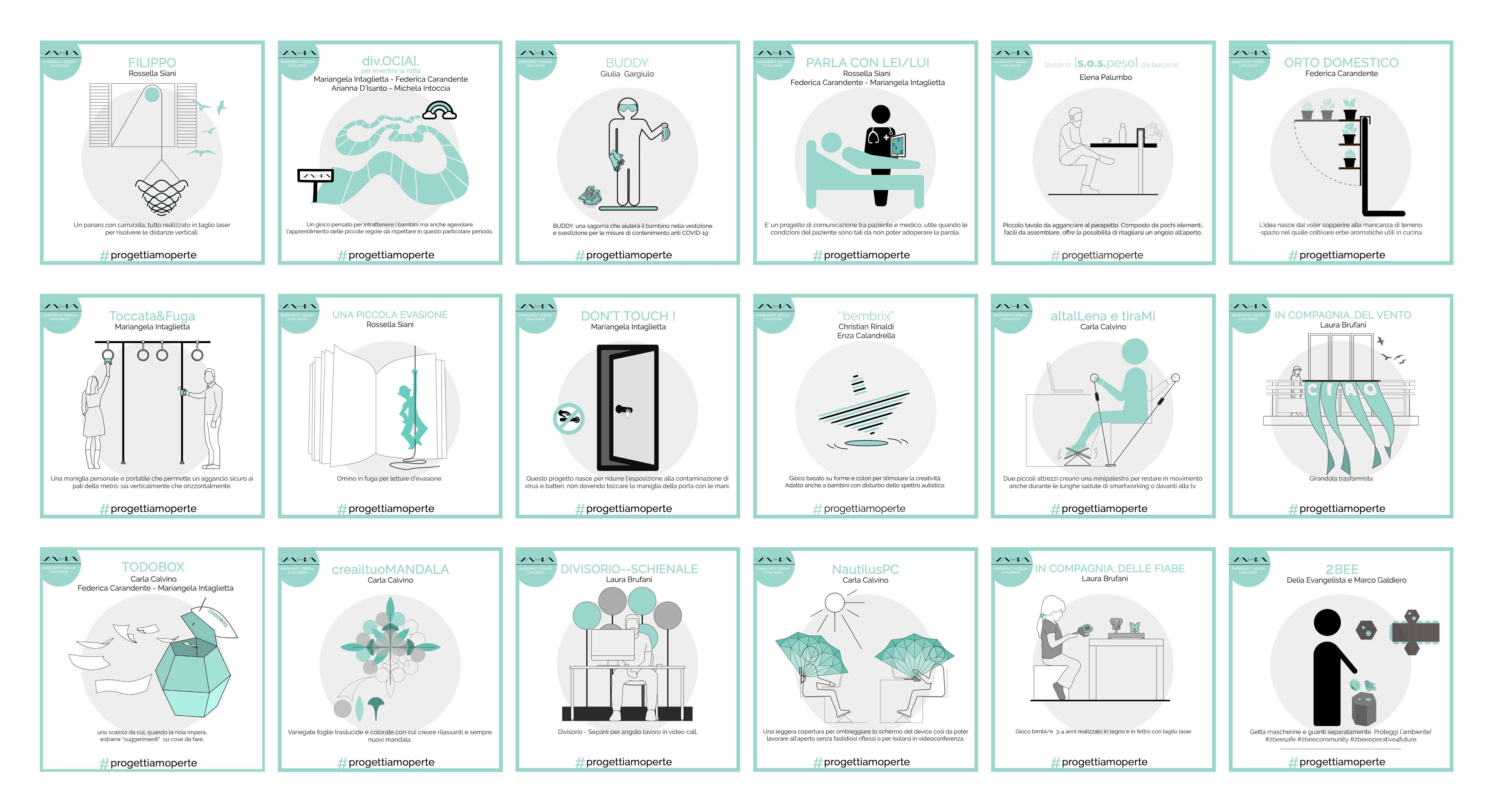 EMERGENCY DESIGN
EMERGENCY DESIGN is a collection of digital craft products designed to meet the needs related to the pandemic.
A group of designers, psychologists and experts from the VAHA community worked in synergy to create solutions that adhere to the common feeling of those difficult closing days, but which at the same time have a joyful and proactive soul, capable of inspiring new models of everyday life.
How to solve distances in a creative way, how to tell children why our habits have changed, how to create new rituals within new limits, how to keep the body and mind active, how to enhance the spaces of the home: ours goals are aimed at life as a whole, not just survival.
---
---
VAHA - Virtual Architecture Handicraft Art
VAHA is a community of digital artisans guided by the expertise and experience of Rossella Siani, Architect, Ph.D. in Architecture Technology, Adjunct Professor and Digital Artisan.
VAHA proposes initiatives to promote and enhance digital manufacturing, through competitions, exhibitions and workshops.
VAHA has a platform to share experiments in digital fabrication and to date it has about 500 works, organized in groups:
• Joint is a collection of 100 digitally fabricated joints and joints.
• Pattern Your Life is made up of 200 pattern pieces made by as many designers, a cooperative effort that has seen the partnership of about ten fablabs and companies from Campania and beyond. Exhibited at the Maker Faire 2019, this year it was selected for the first edition of Maker Island Sardinia.
• Digital Nature is the research project that collects the experiments between algorithmic design and natural materials.
• Several laser cut furniture projects, works of art and experiments in architecture in additive manufacturing
• The latest collective project is the one proposed for this fair, EMERGENCY DESIGN, a collection of comfort accessories for the difficulties that approached us during the closing period.
---
Back
Data updated on 2023-11-14 - 4.10.03 pm
---