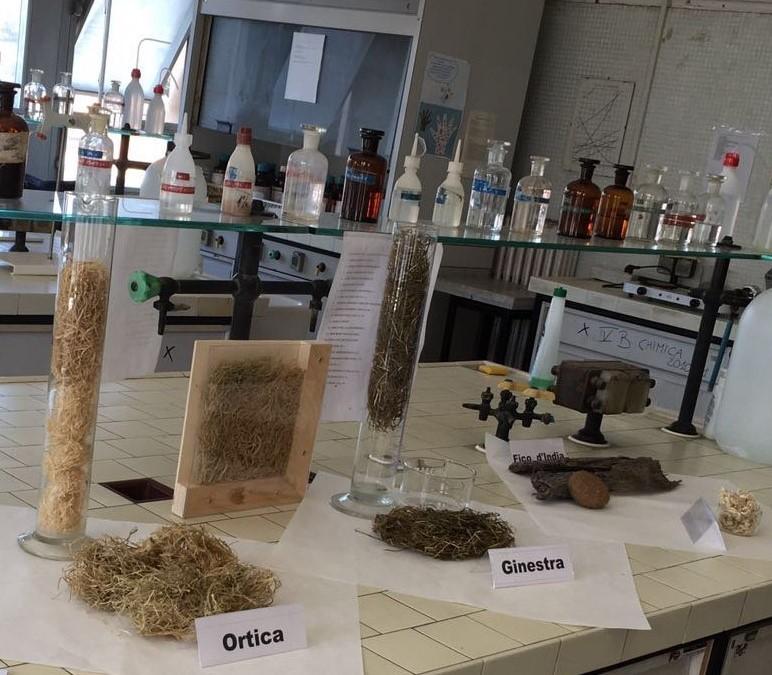 S.L. Ideas
The students, after having extracted the fiber from nettle, agave and broom in the laboratory, created a green tile measuring 6cm x 12cm x 25cm, produced by combining nettle and calcium hidroxide, with the addition of extracts from other plants. such as agave and broom. It is a totally ecological brick with zero impact on the environment because its disposal does not cause any damage to the surrounding environment, unlike bricks on the market and mineral insulators such as glass wool and rock wool. The brick can be used not only as infill material but also as partition walls; in this way, in addition to having the function of brick, it has the function of insulator.
---
---
Classe 3A Chimica - ITI Cannizzaro Catania
The students, coming from the 3A Chemistry course, participated in the Students Lab project which has as its main objective the promotion of business culture, the spirit of initiative and entrepreneurship. The students created the company S.L. Ideas, acronym of Sustenaible Leaving Ideas, which involves the creation and management of a business laboratory in a school environment. The simulated company is made up of 7 students of the class whose goal is to promote green building thanks to the use of bricks made entirely with green products such as nettle fibers, broom, agave and calcium hydroxide. The mission of the simulated company "S.L. Ideas" is therefore to construct and manage a building in order to be in line with the principles of environmental sustainability, reducing negative impacts on the environment.
---
---
Education
Classe 3A Chimica - ITI Cannizzaro Catania
2020
---
Back

Data updated on 2023-09-22 - 12.03.39 pm
---