---
---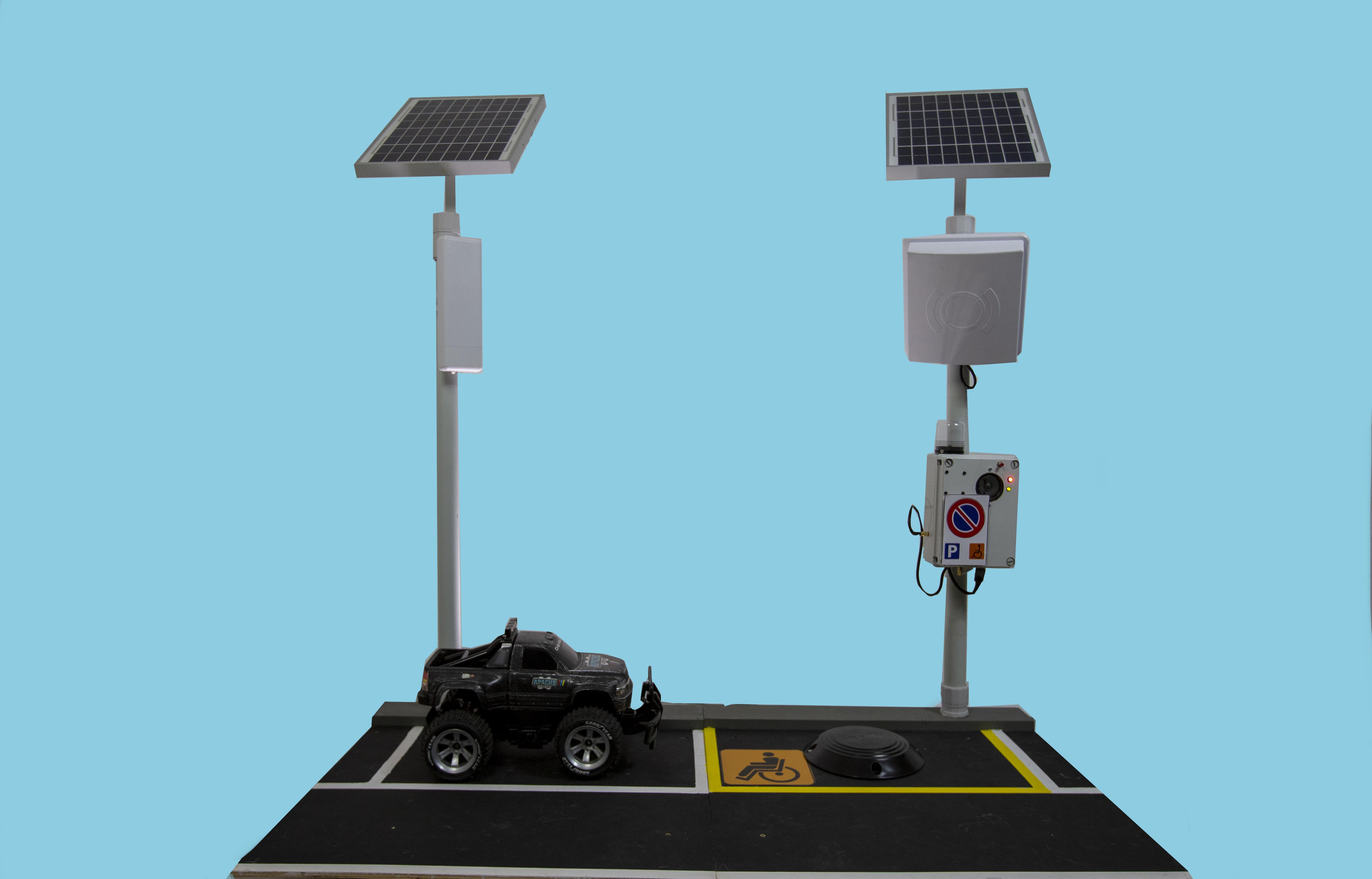 Smart Parking For Disabled (SPFD)
The system SPFD allows the control of disabled parking areas to detect the presence of unauthorized parked cars.
In this case, a luminous/phonic timed deterrent signal, will be activated and a sms will be sent to the smartphones supplied to local Police offciers, ensuring rapid verification and repression of abuses with sanctions imposed by the Highway code.
The system includes a series of nodes, that acquire the signals coming from the magnetic parking sensors, using LoRa technology, and by means of RFID receivers, for detecting of CUDE, linked to a Gateway, that sends data to a central server, by means of a GPRS connection.
---
---
Marconi team_SPFD
For the design and development of the system, we worked on open classes, involving students from the three years of the courses "Computer and Telecommunications" and "Electronics and Electrical Engineering", particularly skilled in software, firmware and hardware development.
Everything was organized following a project based learning path, based on a simulated company and through the use of Project Management, with the aim of developing business organization skills.
The team members were divided into groups and each group was assigned a particular project activity, identified thanks to a Work Breakdown Structure (WBS) and a specific responsibility, determined by means of an Organization Breakdown Structure (OBS), in order to obtain an organization system of the work to be carried out according to typical industrial schemes, fundamental for an effective management and a successful outcome of the project.
---
Back
Data updated on 2023-11-14 - 4.10.03 pm
---