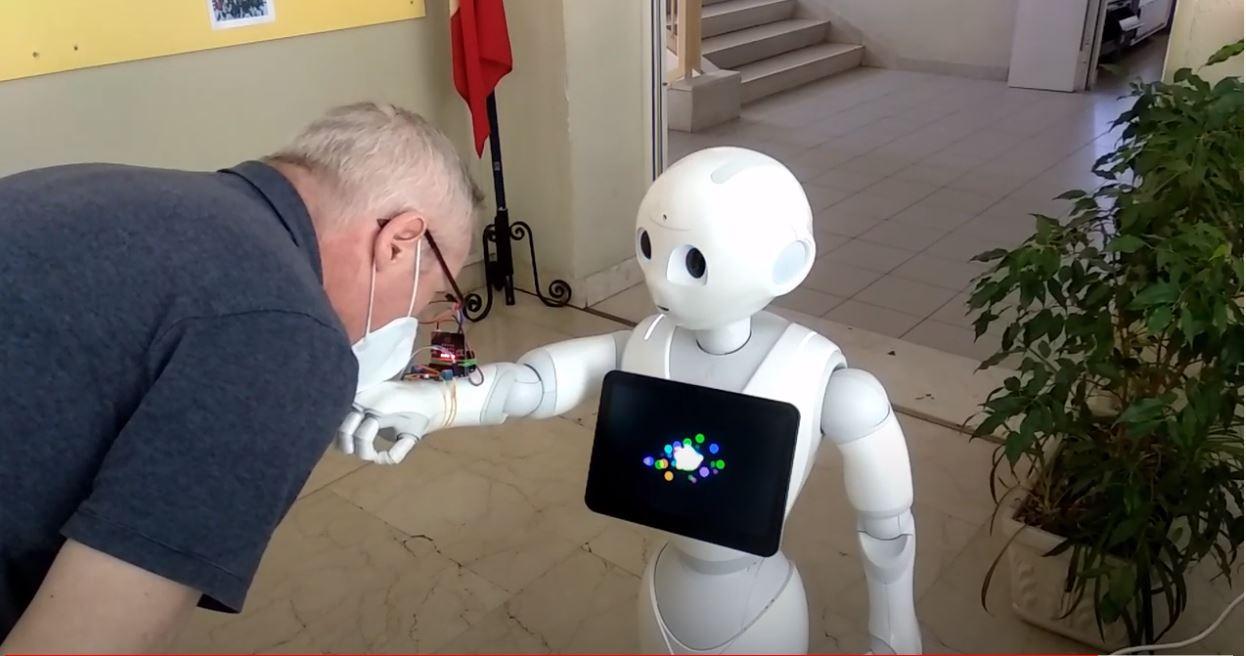 TECNOLOGIA - ANTI COVID
Due to the current situation it is necessary to find solutions to keep staff and pupils in the school safe. Maybe making your own control devices and getting help from robots.
Automatic mask control, automatic temperature control, subsequent temperature control of the Adam robot (which also deals with disinfecting objects with an ultraviolet device), wearable cards for spacing control.
All made by the teachers Giuseppe Aleci and Roberto Donini and the students of the third IPSIA (now Quarta).
---
---
IIS GAE AULENTI - IPSIA
The students of the fourth grade IPSIA GAE AULENTI love electronics, robotics and information technology and put their skills to good use in helping others. For years they have been involved in the development of technologies to help people with severe disabilities (in collaboration with Cooperatives such as Domus Laetitiae) and for environmental protection (such as the tree robot - Barbalbero).
---
---
Education
IIS GAE AULENTI - IPSIA
---
Back

Data updated on 2023-09-29 - 2.55.48 pm
---