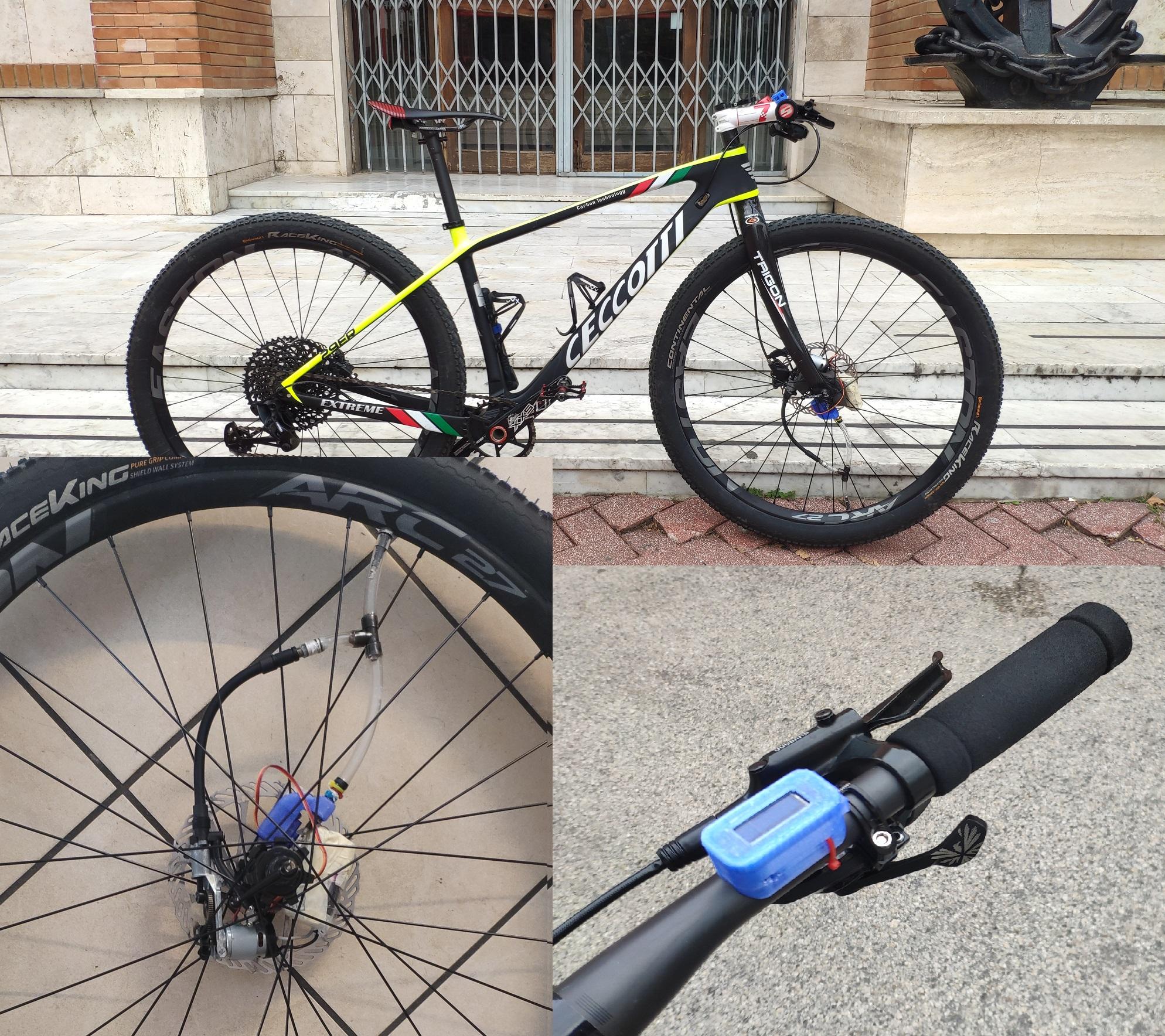 Variatore e regolatore della pressione dello pneumatico durante la marcia del veicolo applicato ad una bici mountain bike.
The tire pressure control and regulator system allows you to change the wheel pressure directly by the biker with a wireless control placed on the handlebar of the mountain bike handlebar and instantly adapt it to the conditions of the road surface reducing the pressure to increase the footprint contact driving in difficult paths with low friction coefficient or increase the pressure by reducing friction in favor of smoothness on smooth and regular surfaces.
---
---
ALCUNI RAGAZZI DI TERZE E QUARTE DELL'INDIRIZZO APPARATI IMPIANTI MARITTIMI DELL'ISTITUTO TECNO NAUTICO DI ORTONA (CH)
The students participating in the project attend the third and fourth year of the Maritime Plant Equipment course of the State Technological Logistics and Transport Institute of Ortona. Their study plan includes the study of thermal engines, on-board systems, electrical engineering, logistics and navigation among the main subjects. Further afternoon courses are held for interested young on the use of Arduino, 3D modeling programs and related 3D printing to encourage them to become Young Makers.
---
---
Education
ALCUNI RAGAZZI DI TERZE E QUARTE DELL'INDIRIZZO APPARATI IMPIANTI MARITTIMI DELL'ISTITUTO TECNO NAUTICO DI ORTONA (CH)
2020
---
Back

Data updated on 2022-11-08 - 10.59.34 am
---